2021 Friends of the College
Saluting the people who make Moody College distinct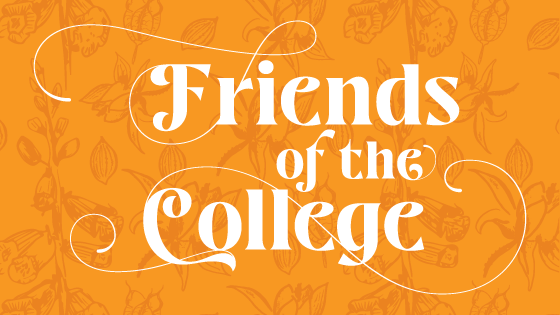 The Moody College of Communication hosted its annual Friends of the College dinner and awards ceremony on Friday, Nov. 12 at the AT&T Center on The University of Texas campus.
The annual event brings together faculty, staff, students, alumni, and supporters to celebrate accomplishments from the past year and also salute and acknowledge the people who make Moody College special.
Dean Jay Bernhardt and Chief Development Officer Allison Dawson co-hosted the staged festivities.
2021 Award Winners
Robert C. Jeffrey Awards
These awards were established in 2006 to honor both Bob Jeffrey, the third dean of the college, and individuals who have given their time, their labor, their advice, and/or their generous financial support to the college.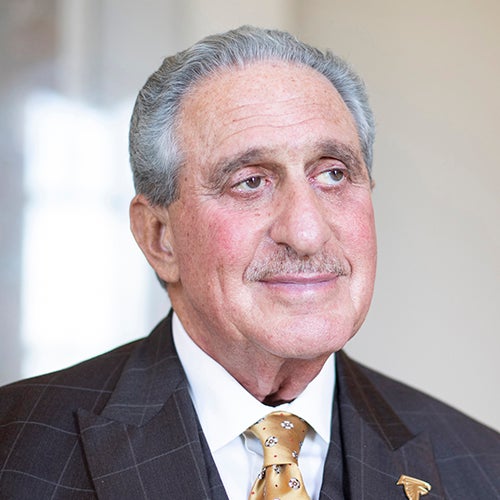 Arthur M. Blank
Owner and Chairman, Blank Family of Businesses
Arthur Blank is the co-founder of The Home Depot and owner of the Atlanta Falcons, Atlanta United, Mercedes-Benz Stadium, PGA Tour Superstore, and three guest ranches in Paradise Valley, Montana. His values-driven business model creates and grows organizations for the betterment of the people they serve.
In October 2020, through the awarding of a 10-year legacy grant, the Arthur M. Blank Family Foundation established the Arthur M. Blank Center for Stuttering Education and Research at The University of Texas.
Blank's journey as a person who stutters, as well as many in his family, inspired the investment in Dr. Courtney Byrd's work and vision in the field of stuttering.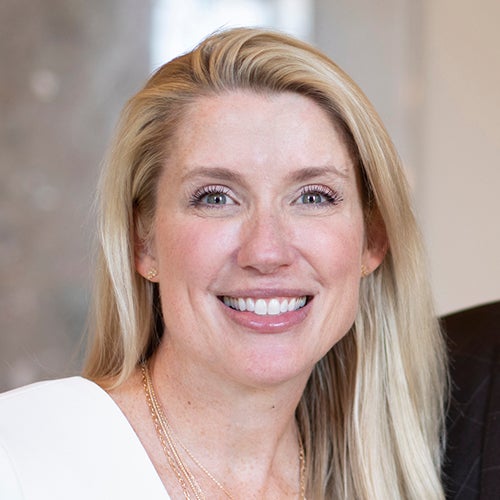 Dr. Courtney T. Byrd
Executive and Founding Director, Arthur M. Blank Center for Stuttering Education and Research; Professor, Department of Speech, Language, and Hearing Sciences
Dr. Courtney Byrd serves as the Founding and Executive Director of the Arthur M. Blank Center for Stuttering Education and Research, which encompasses the three distinct and previously-established branches she also founded and continues to direct: the Michael and Tami Lang Stuttering Institute, the Dr. Jennifer and Emanuel Bodner Developmental Stuttering Laboratory, and the Dealey Family Foundation Stuttering Clinic, all at The University of Texas.
The Blank Center encircles each of those units with the intention that their distinct outcomes related to new knowledge, service, and clinical treatment and training are translated worldwide.
Dr. Byrd started building a stuttering program at UT Austin in 2003, when she arrived as a postdoctoral fellow researching the nature of stuttering, but her vision and work have grown to include access to quality care and opportunity in higher education.
The mission of the Blank Center is to change the world for people who stutter by providing access to quality care at no cost to children, teenagers, and adults who stutter worldwide; fostering a global pipeline of speech-language pathologists and researchers who specialize in stuttering through extensive training of undergraduate students, graduate students, and practicing clinicians; and generating new knowledge about the nature of stuttering and best practices.
Dr. Byrd is a full professor, associate chair and graduate advisor in the Department of Speech, Language, and Hearing Sciences. She has more than 100 peer-reviewed publications.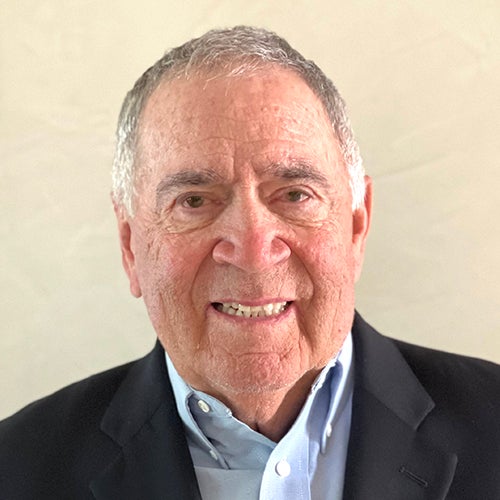 Dale D. Holder
Entrepreneur and Philanthropist
Dale Holder is a graduate from The University of Texas, who studied mechanical engineering and went on to develop and design pipeline systems.
Following a 20-year career with a Los Angeles-based oil pipeline company, Holder later co-founded WesPac Pipelines in Newport Beach, Calif., to design, build, own and operate jet fuel pipelines to airports.
He and his late wife and life partner, Tina, retired to Austin in 2007.
Holder is a person who stutters, who began stuttering in childhood and it continued through college and his professional career.
While living in Los Angeles, he received stuttering therapy at UCLA. Upon returning to Austin, he began an internet search for opportunities to give back to stuttering therapy, and first met Dr. Courtney Byrd in 2013. He has been a donor and supporter of Dr. Byrd's stuttering education and research efforts ever since.
Dewitt Carter Reddick Award
Established in 1974 by the first dean of the college, the Dewitt Carter Reddick Award recognizes excellence in the field of communication.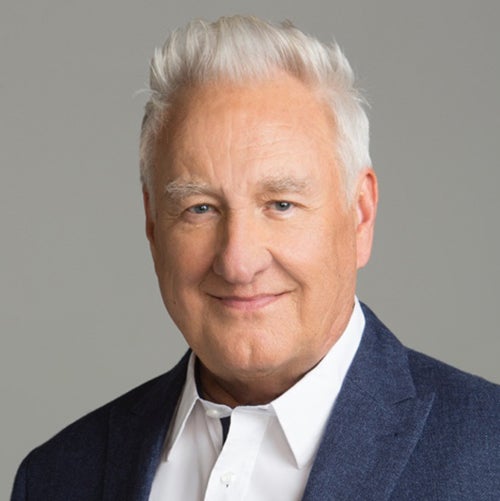 Don Mischer
Don Mischer Productions
Don Mischer is a producer and director of television and live events, whose work has received extensive recognition nationally and internationally. The breadth of his career also showcases a depth of diversity of talent, voices, and perspectives.
He has been honored with 15 Emmy Awards, a record 10 Directors Guild of America Awards for Outstanding Directorial achievement, two NAACP Image Awards, a Peabody Award for excellence in broadcasting, Europe's prestigious Gold Rose of Montreaux and the 2012 Norman Lear Achievement Award in Television from the Producers Guild of America.
Most notably, perhaps, is the Director's Guild of America's Lifetime Achievement in Television Award.
Mischer is President of Don Mischer Productions; his recent work includes producing/directing the 83rd, 84th, and 85th Academy Awards.
He earned his bachelor of arts degree from The University of Texas at Austin, but it was also during that time, his lifelong appreciation for all aspects of television and film brought him closer to Moody College. He started producing television programs on campus, gaining critical experiences in all aspects of the tireless behind-the-scenes work that he would go on to guide and masterfully direct.
Outstanding Alumni Awards
The Moody College Outstanding Alumni Awards are given to Moody graduates who have distinguished themselves in professional and private life.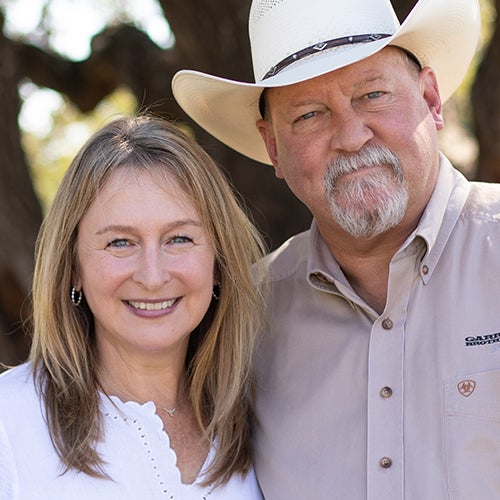 Nancy and Dan Garrison
Garrison Brothers Distillery
Nancy and Dan Garrison might be the quintessential Moody College couple – using their creative and innovative skills to articulate and invent something new.
Nancy and Dan founded Garrison Brothers Distillery in 2006, and since then 15 vintages of Garrison Brothers Texas Bourbon Whiskey have been released and six brands introduced. Bottles have become collectors' items.
Prior to this endeavor, Nancy worked in the retail industry, and Dan worked as a software marketing professional.
Nancy is a speech communication graduate, while Dan earned a degree in advertising. They are both actively involved in philanthropy.
Together, Nancy and Dan are founding members of the Trail Foundation.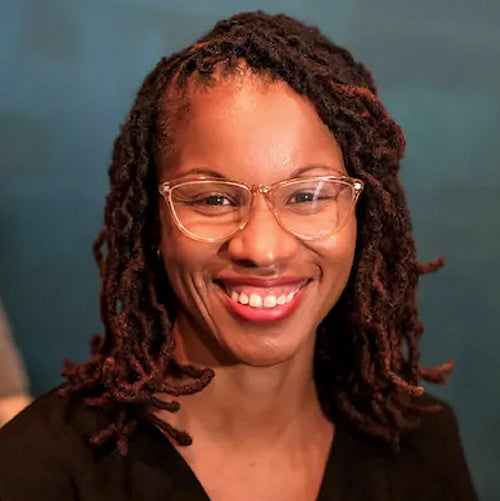 Krissah Shanay Thompson
Managing Editor of Diversity and Inclusion, The Washington Post
In July 2020, Krissah Thompson was named the Washington Post's managing editor for diversity and inclusion. She is the first Black woman to become a managing editor in the newspaper's 144-year history.
Thompson has spent her entire professional career at the Washington Post, where she started in 2001 as a summer reporting intern. She has served as a reporter for the financial, national politics and style desks. And Thompson covered first lady Michelle Obama during President Barack Obama's second term.
In 2014, she was also the newspaper's acting bureau chief in Ferguson, Missouri, directing coverage of the protests, violence and public outcry following teenager Michael Brown's death in a police shooting. Prior to taking on her current role as managing editor, Thompson was the assignment editor for the Post's style section.
She now fills a new managerial role and will be involved not only in coverage and hiring but also shaping newsroom culture. Her portfolio has just expanded to include the oversight of the Post's features section and its climate and environment team.
Thompson graduated from The University of Texas, where she majored in journalism and Plan II honors.