New protocols, transitions allowed Moody College equipment checkout to serve students throughout pandemic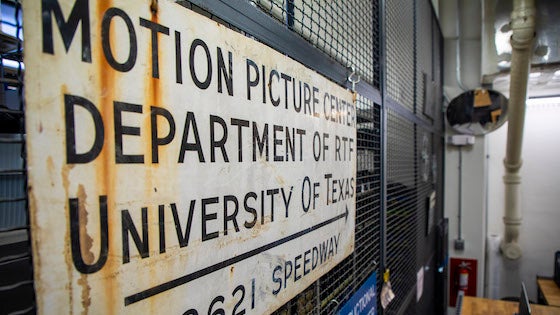 Equipment checkout services all Moody College majors, and throughout the pandemic and social distancing, individuals could still request equipment online, via email or by phone and pick it up at the checkout, which operated with no more than two staff members at a time.
Equipment services staff pre-packed kits, and students only had to park in assigned spaces in order to pick up gear at the office's entrance.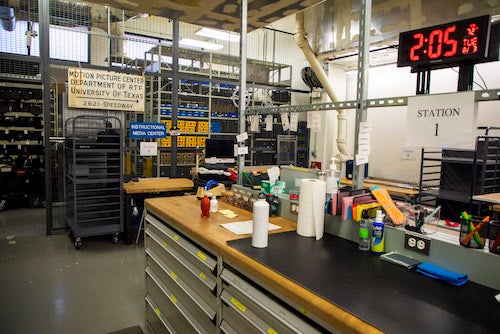 Radio-Television-Film student needs proved the most challenging in safely and efficiently allocating equipment. For the 2020-2021 school year alone, there were 12 undergraduate, eight pre-thesis and eight graduate thesis films requiring mass coordination to prioritize camera, audio, lighting, and power sourcing equipment with pre-packaged classroom kits.
Pivoting direction due to the pandemic, the college purchased more equipment cages for three of the four large studio classrooms, and then the checkout team allocated and separated all production equipment according to about 21 classes. The cages remained locked up with access provided to faculty and teaching assistants.
New protocols were put in place; paperwork transitioned to scheduled electronic reservations, which limited walk-ins or same-day reservations.
Information Technology Coordinator Larry Horvat said new demand is rising from journalism majors for small steady cams with gimbals that can support mobile devices such as the iPhone along with other accessories for audio.
A new equipment management system is also being developed.