I Spy Moody Members in Queer Eye
Moody women work on Netflix reality show Queer Eye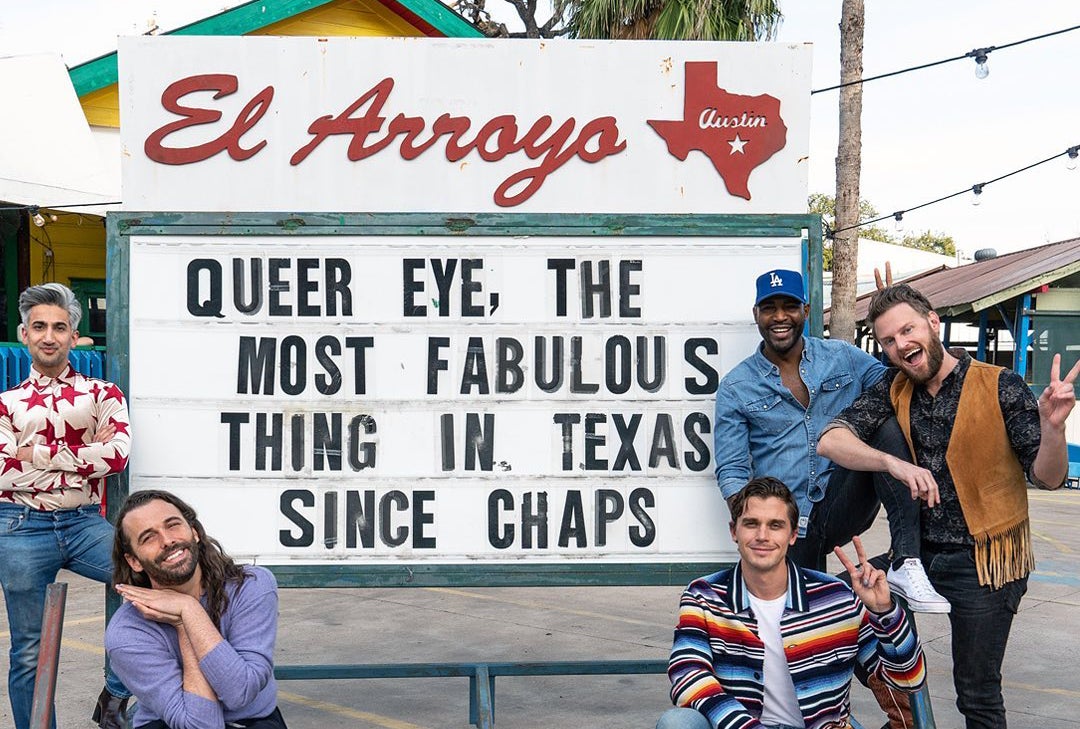 When radio-television-film juniors — and twins — Kayla and Krista Kummerl saw a post on Facebook seeking someone to help on an Austin-based television set, they messaged persistently, a move that landed them roles as production assistants on the sixth season of the hit show Queer Eye.
Queer Eye is a Netflix-produced reality show where a team of five — experts in food, fashion, clothing, beauty and design — give people lifestyle makeovers in a week.
This latest season, based in Austin, Texas, featured several Moody alums.
The episode "A Legend in the Baking" centered around bakery owner Sarah Lim, whose business OMG Squee in East Austin received a full makeover from the main cast members.
Jennifer Lane, a producer and cinematographer who graduated in 1987, served as an executive producer on the show.
"As a Texan, I was super thrilled to share Austin with the world," Lane said of the project. "It meant a lot to me to make sure we could capture Austin as beautiful as it is and as diverse as it is."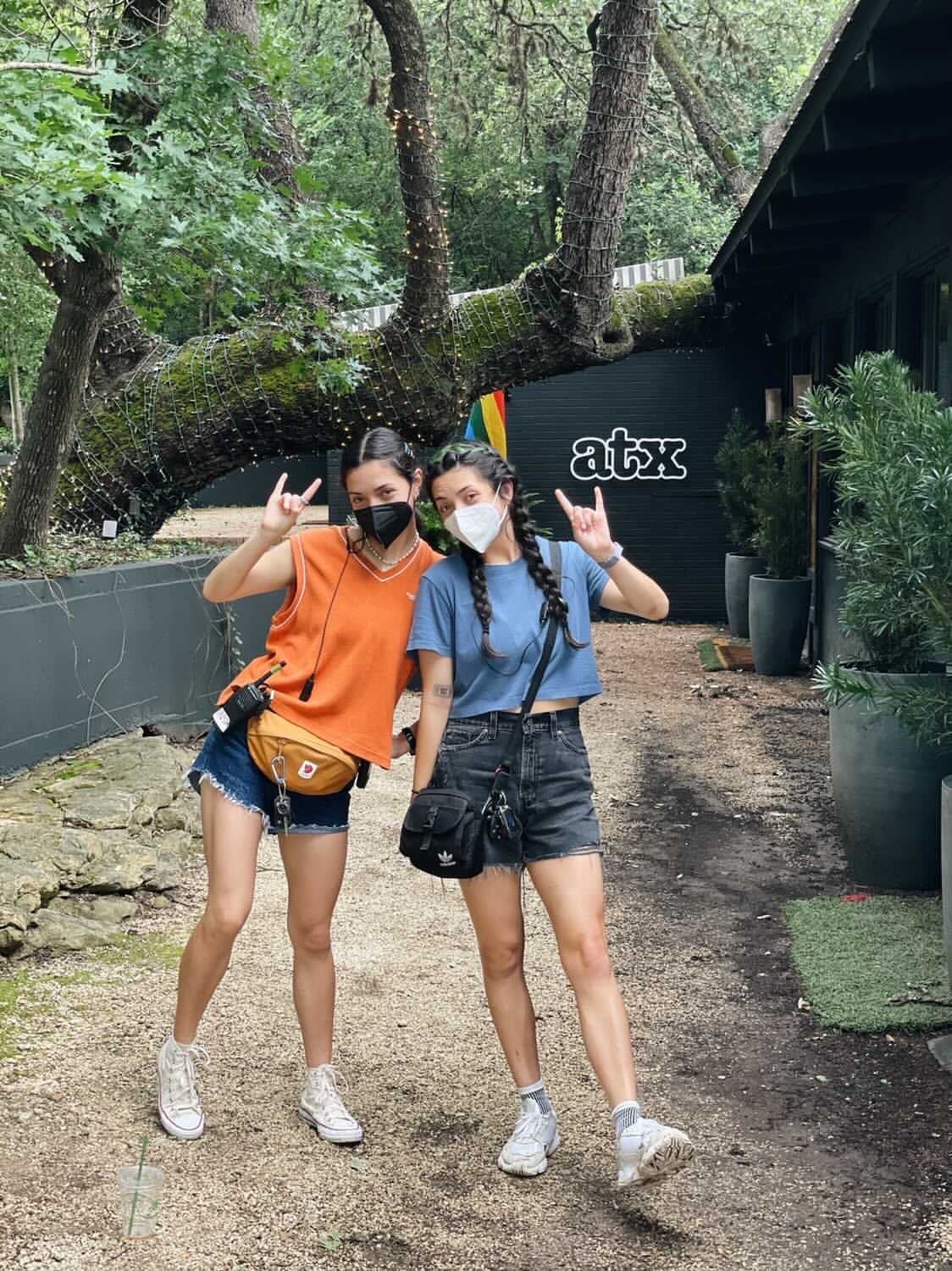 Kayla and Krista spent months working on the Austin season as production assistants, and said they were the people who were on standby if any crew member needed help, including picking up coffee for the cast and driving crew members on 15-passenger van across set.
Kayla said she loved being able to watch other Moody alumni work on the show, especially Lane. She found it interesting to see the lessons Lane had learned at UT and how she applied them on set.
"Obviously, as students, we're working with our professors who have experience and are giving us advice from their experiences. But just to watch it happen right in front of you is really amazing," she said. 
Lane said Queer Eye was an interesting project compared to her past work because she was able to learn the importance of creative freedom.
"They don't try to orchestrate everything," she said. "When you let people be free to create, you're going to get a better product out of it."
Of her time at UT, she said she is most grateful for what she learned from her film professors, who helped shape her foundation.
"(Moody has) the most distinctive, different, amazing teachers that not only helped us to learn to respect the history of filmmaking, but the execution of it," she said.
Kayla and Krista said they are looking forward to spending the rest of their time as students continuing their professional work, while using the resources Moody College has to offer, such as sound stages and production equipment.
Krista said Moody students looking to enter the industry should be persistent in finding jobs. Lane advises students to work their way up to the profession they want with help of current professionals.
"Find somebody who's doing what you want to do and copy them and imagine yourself in that role constantly," she said.
The sixth season of Queer Eye is streaming on Netflix. Check out all 10 episodes to see the work of Moody alums and take in a heavy dose of Austin scenery.