Moody College remembers legendary sports writer Frank Deford
Hall of Fame sports writer and Moody College friend Frank Deford died at the age of 78 at his home in Key West, Fla. on May 29. Deford's relationship with Moody College of Communication's Texas Program in Sports and Media includes the annual Frank Deford Lecture on Sports Journalism, created to honor one of the most influential sportswriters in American history. The lecture series provides sports commentators a platform to discuss the overarching societal and cultural issues associated with the influential industry they cover.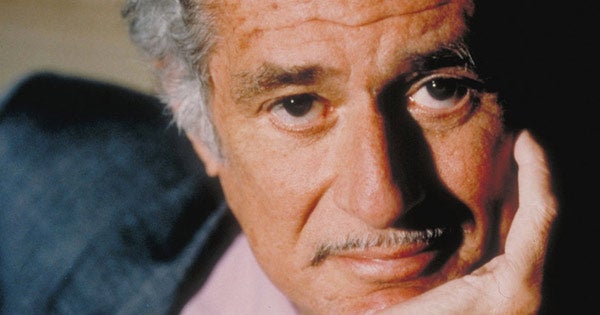 Deford began writing for Sports Illustrated in 1962, and has been a correspondent for HBO's "Real Sports with Bryant Gumbel" since 1995 and a weekly commentator for National Public Radio since 1980. He is the author of 15 books, including the novel "Everybody's All-American," which was named one of Sports Illustrated's Top 25 Sports Books of All Time and was later made into a movie. He has been voted "U.S. Sportswriter of the Year" by his peers six times.
"Frank wrote from the heart. He loved sports, the personalities, the drama and the possibilities that drew so many of us to so many events," said Michael J. Cramer, director of the Texas Program in Sports and Media. "Because he wrote from the heart he captured much of what our eyes and ears did not instantly see and he made the enjoyment and appreciation of sports better." 
A graduate of Princeton University, Deford committed his professional papers and personal memorabilia to UT Austin including his notes, manuscripts and memorabilia collected through decades as a professional reporter.
From 2010, Deford participated each year in the selection of the speaker who would give the annual lecture named for him and dutifully traveled each year to introduce the honoree. No one ever refused the honor to speak at a Deford Lecture including Sally Jenkins, David Maraniss, Jeremy Schaap, Neil Leifer, Taylor Branch, Andrew Zimbalist and John Walsh.
An advocate for the Texas Program in Sports and Media, Deford dispensed advice, wrote letters on behalf of the program and acted as advocate and mentor.
Deford delivered the 2010 McGarr Symposium on Sports and Society with his traditional wit and wisdom. In discussing his storied career, Deford reflected upon the appeal of sports writing.
"At the end of every day, every article—somebody wins, somebody loses," said Deford. "The participants for the most part are appealing to look at—they're young and strong—and since they're all so young and foolish they tend to talk too often without thinking about it…which is the dream of every journalist."