Professor's documentary to screen on PBS multiple times over Memorial Day weekend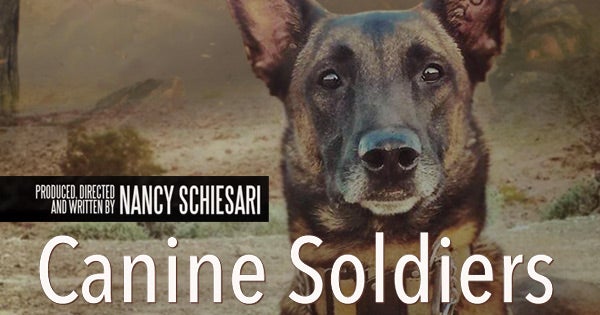 The intimate bonds between soldiers who share combat is hard for many to fully comprehend in the face of life and death decisions made during the hostilities of war. A largely unexplored camaraderie within the armed forces is the faithful connection between handlers and military working dogs, who use their canine instincts and behavior to lead patrols, save lives and give soldiers protection, comfort and hope.
In honor of our armed forces and throughout Memorial Day weekend, Department of Radio-Television-Film Professor Nancy Schiesari's documentary, "Canine Soldiers: The Militarization of Love," will be airing on PBS five times from Thursday, May 25 through Monday, May 29. The KLRU-TV Austin screening schedule for the film can be found here. The film will also air three times over the holiday weekend on KQED in the San Francisco area.
Memorial Day is an American holiday observed on the last Monday of May to honor the men and women who died while serving in the military. Originally recognized as Decoration Day, it originated in the years following the Civil War and became an official federal holiday in 1971. For more on "Canine Soldiers," visit the film's website or listen to the KUT 90.5 FM interview with Schiesari here.
Schiesari is credited as a director and director of photography on more than 30 documentaries and feature films broadcast on England's Channel 4, BBC, ABC, National Geographic, and PBS.