Honoring Innovation and Insights
Texas Tribune founder Evan Smith receives the DeWitt Carter Reddick Award from Moody College
During a time of technological and financial transformation for the news industry, how can the aspiring journalist prepare for a future career?
According to The Texas Tribune CEO and Editor-in-Chief Evan Smith, the answer is simple: Be a Swiss army knife.
Smith answered this question from a student during a 2012 visit to the Moody College of Communication. He went on to explain that the modern reporter needs to write well of course, but also must know how to shoot, edit and post video, understand the nuances of social media, work with code, data and websites, and be open to learning everything—quickly.
Adaptability is something that Smith has epitomized during his own career in journalism. In 2009, the former president and editor-in-chief of Texas Monthly magazine co-founded The Texas Tribune, the digital news organization that has since become a national leader in online journalism and nonprofit news.
In so doing, Smith has become a pioneer among journalists seeking to make the transition from legacy to new media and develop sustainable business models that support high-quality journalism.
In honor of Smith's contributions to the field of journalism and media, the Moody College of Communication at The University of Texas at Austin will present Smith with one of its highest honors: the 2015-16 DeWitt Carter Reddick Award. The Reddick Award recognizes individuals who advance public communication in the United States.
"You see that Texas has the worst voter turnout in the nation—and the whole motivation for us starting the Tribune was to get the engagement back." -- Texas Tribune CEO Evan Smith
The award was established in 1974 to honor the first dean of Moody College, DeWitt Carter Reddick, who taught generations of journalists, leaving a lasting legacy of excellence in journalism. Previous winners include Walter Cronkite, Molly Ivins, Ted Turner, Bill Moyers, William J. Raspberry, Helen Thomas, Howard Schneider, Nick Lemann, Kathleen Hall Jamieson, Dan Rather and Susan King.
"Evan Smith embodies the leadership and innovative spirit that we seek to imbue in all of our students," said Jay M. Bernhardt, dean of Moody College. "His reach and impact with Texas Monthly and The Texas Tribune have advanced the field of public communication and provided the people of Texas and beyond with reporting and insights that are vital to their communities and to our democracy."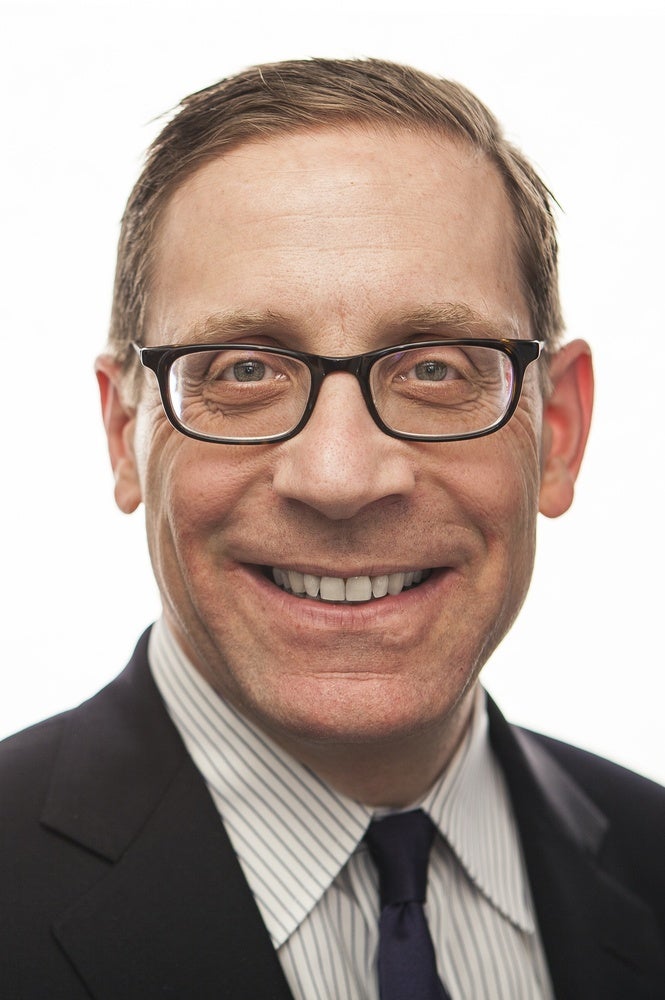 The Texas Tribune is a nonprofit, nonpartisan digital news organization based in Austin. The member-supported institution brings coverage of Texas politics and public policy to the rest of the state and nation and shares its content with news organizations across the U.S.
Since its founding, The Tribune has won numerous awards for innovative practices such as partnering with other news outlets, creating a public database to allow easy navigation for users interested in government and public information, and through creating an entrepreneurial business model combining journalism, data and events.
Smith said The Tribune was created in response to the decline in coverage of public policy and state government and a lack of civic participation among citizens.
"Texas is projected to double in population to 54 million people by 2050," Smith said. "Public education, healthcare, immigration and other issues are getting more complex as the awareness of these issues and what it takes to solve them are in decline—you see that Texas has the worst voter turnout in the nation—and the whole motivation for us starting the Tribune was to get the engagement back."
Before co-founding The Tribune, Smith spent 18 years at Texas Monthly magazine and hosted the Lone Star Emmy Award-winning weekly interview program "Texas Monthly Talks," which aired on PBS stations statewide. He currently hosts "Overheard with Evan Smith," airing on PBS stations nationally, manages operations at the Texas Tribune and continues to host The Texas Tribune Festival, a three-day conference that brings together some of the biggest names in politics to discuss pressing issues of policy.
In his time at The Tribune, Smith has worked to develop innovative approaches to fund quality journalism. In more than six years, the Tribune has raised about $35 million and closed 2015 with $6.5 million raised from a mix of sources including individual donors, foundations, corporate sponsorships, events, small dollar memberships, work-for-hire opportunities, paid product advertisements and more.  
"I think the idea that newspapers are going away is crazy but I think we're moving to an 'any and all' world with niche and narrow and broad and shallow," Smith said. "The challenge for us is how to ensure we stay ahead of it by harnessing the tools of technology to solve problems. We'll have to keep pace with that and continue what we're already doing but do it better."
The Moody College will present the award to Smith on Sunday, April 17, at 10:30 a.m. during its annual undergraduate honors convocation.