Toward a Green Public Sphere
Environmental Groups in China Benefit from International Partners

Nongovernmental organizations (NGOs) working in China on environmental issues are more successful in advocating for their causes by leveraging "transnational networks," according to new research from The University of Texas at Austin that could help shape China's environmental movement.
The study, published in the International Journal of Communication, finds that "transnational networks" — composed of local and international partners — provide important political connections and help further the cause of NGOs. Networks that connect citizens, activists, experts, journalists and officials have been particularly effective, according to the study.
"There are several benefits in having international groups working in China, and it encourages a greater sense of openness regarding these issues."
The study examined the developing "green public sphere" in China, where environmental groups have grown rapidly and have been given more official latitude.
The study was led by Stephen Reese, professor in the Moody College of Communication School of Journalism, who conducted interviews with various environmental NGOs, including a local NGO based in China — Friends of Nature — and those that operate internationally — such as Greenpeace.
"China will play a key role in shaping the world's response to environmental threats," Reese said. "However, China has become increasingly wary of foreign influence, even as it depends on the expertise and resources that come with it. Although China has designated environmental issues as a national priority, the government is struggling to manage the tension between environmental protection and economic growth."
China's system of media and digital networks comes with strict political control and surveillance, making it often challenging for NGOs to effectively advocate on behalf of environmental, economic and human rights issues. Activists must tread carefully to avoid confrontation and direct political action, notes Reese, and they are not always governed by a consistent policy, making their relationship with the state complex and at times precarious.
Reese found that transnational networks, in which NGOs play an important part, help steer conversations in the direction of openness and transparency.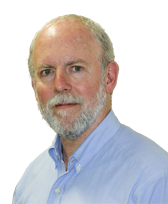 The researcher conducted in-person interviews with the largest transnational environmental NGOs operating in China including the Natural Resources Defense Council, the World Resources Institute, Conservation International, the Nature Conservancy, the International Union for Conservation of Nature and the World Wildlife Fund.
The interviews took place with these groups over the course of three visits to China during 2010, 2011 and 2012 and focused on the organizations' values and style; relationships with the larger organization, local partners, journalists and the media; and difficulties and political sensitivities they faced in disseminating their messages.
Other key findings from the interviews include:
Transnational environmental NGOs report a somewhat precarious status with the Chinese government.
However, they report being generally optimistic about increasing openness in China.
They report that the government is receptive to adopting many of the international standards that their organizations promote.
They report being able to contribute to shaping discussion on environmental issues in the Chinese media.
These organizations share a common focus and mission but vary greatly in resources and management style.
They enjoy special advantages over grass-roots groups in terms of resources, research capacity, access to expertise, international perspective, and recognized brand.
However, they often lack familiarity with local conditions and encounter mistrust and cultural gaps.
"There are several benefits in having international groups working in China, and it encourages a greater sense of openness regarding these issues," Reese said. "This study shows that these transnational networks provide hope for change as they assist in problem solving on environmental issues and open up spaces for better communication, even in a more closed society."
---
See also:
Stephen Reese researches factors influencing the media
School of Journalism celebrates its high-impact scholars