Two Moody College faculty inducted into UT Austin's Academy of Distinguished Teachers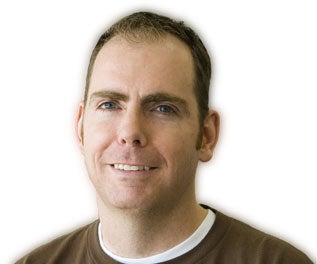 Brad Love
Associate Professor
Stan Richards School of
Advertising & Public Relations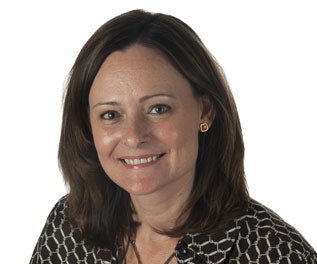 Keri Stephens
Associate Professor
Department of Communication Studies
Moody College of Communication Stan Richards School of Advertising & Public Relations Associate Professor Brad Love and Department of Communication Studies Associate Professor Keri Stephens were selected for invitation into the highly prestigious Academy of Distinguished Teachers at The University of Texas at Austin. The pair are two of only four hand-picked on April 25 as 2018 inductees by the Office of the Executive Vice President and Provost to honor excellence in teaching at the undergraduate level.
"The Academy of Distinguished Teachers is one of the highest honors a faculty member can receive at UT Austin," said Jay Bernhardt, dean of Moody College. "To have not just one, but two of the four inductees this year be from the Moody College is truly remarkable and is a testament to the dedication of our faculty to providing an outstanding experience for our undergraduate students. I am incredibly proud of Drs. Love and Stephens."
The four inductees were nominated by their respective deans and selected through a rigorous evaluation process. The selection process is led by a committee comprised of current members of the academy, other faculty peers, students and administrators. Members are awarded the title "Distinguished Teaching Professor" and serve for the duration of their tenure at UT Austin.
"I feel lucky to have found a career where I get to combine my passions and watch incredible young adults pursue their dreams," said Stephens. "I look forward to serving the university by thinking outside the teaching and mentoring boxes to support our students and make their lives richer because they are Longhorns!"    
Comprised of about five percent of tenured faculty, the academy provides leadership to improve the quality and depth of the undergraduate experience.
"It's incomprehensible, really, to be mentioned in a cohort with colleagues who have created so many important programs and done so much to improve the student experience at UT," said Love. "I'm excited to collaborate with academy colleagues to continue work focused on student learning, inclusiveness, and growth."
Members of the academy advise the president and provost on matters related to the university's instructional mission, participate in seminars, colloquia, lead workshops on teaching effectiveness and serve as mentors to new faculty.
The academy supports the teaching mission by honoring and rewarding excellence in teaching, enhancing teaching effectiveness and creating a central core of teachers who can serve as a resource and an inspiration for other teachers. The group also selects a body of faculty who can promote a sense of community among teachers, fosters research on effective college teaching and learning, and advises the institution on teaching policies and practices.
Love and Stephens will be honored at the annual Academy of Distinguished Teachers dinner in October.