From the Classroom to the Field
From the Classroom to the Field
Moody students find their voice on the set of new RTF faculty film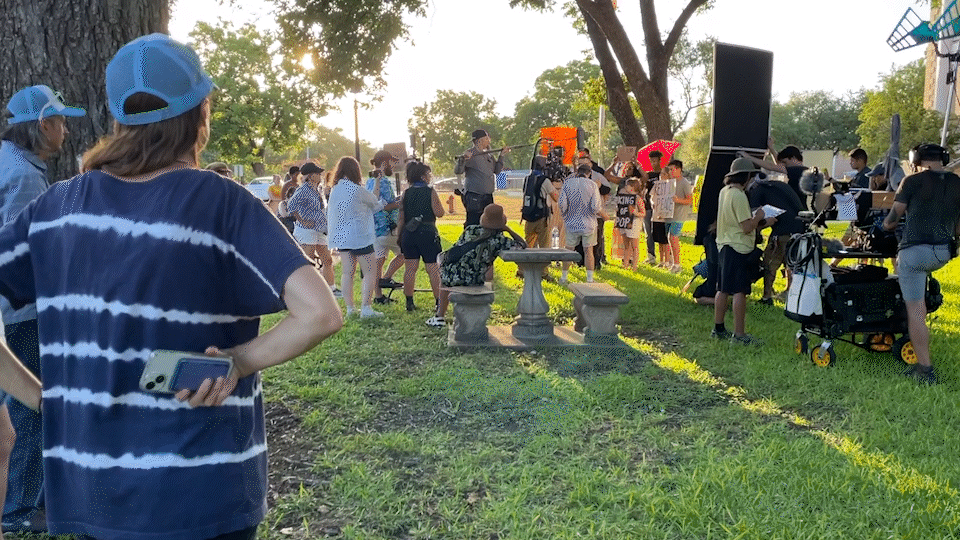 On a sweltering July evening in 100-degree Texas heat, a small crew of Moody College alumni, faculty and staff finished shooting the last scenes of their film on the grounds of the Austin State Hospital. By the time they wrapped, the sun had long since gone down behind the pecan trees and live oaks. It was 2:30 a.m. when they packed up their gear to go home.
The movie, "You Are Not Alone," is a collaboration between Radio-Television-Film professors Cindy McCreery and Andrew Shea, and tells the story of McCreery's personal experience reconnecting with her older brother and caring for him while he was going through bladder cancer in Los Angeles.
This happened to be during the same time as Michael Jackson's death and the hospital her brother was being treated was next door to the coroner's office where the king of pop star was being autopsied. Andrew Shea, who directed the film, reached out to McCreery one evening asking if she had written anything that would make for a good film, and she responded with the script for "You Are Not Alone."
It was important for both McCreery and Andrew Shea to put together a crew that included students.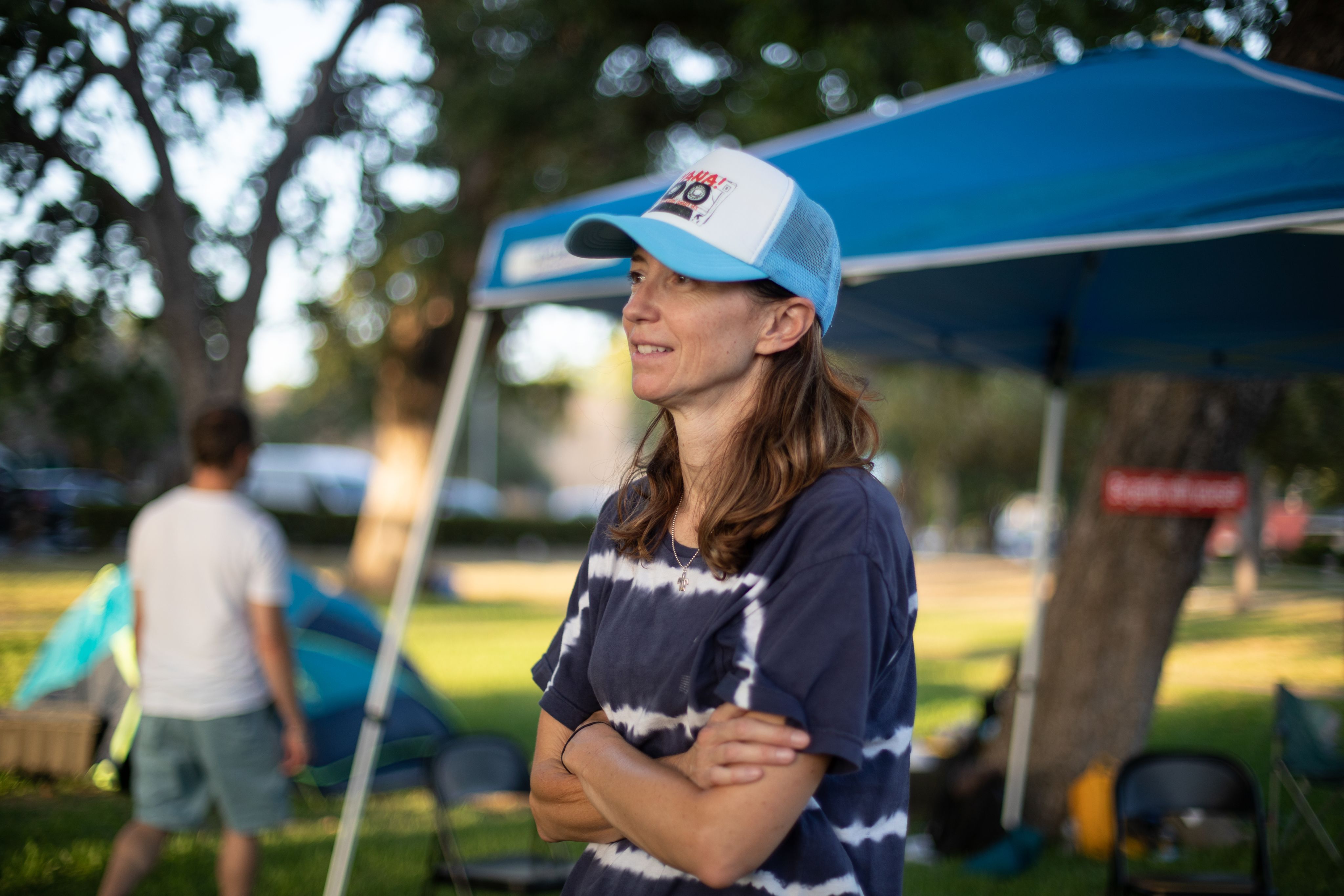 There are so many things that we can't teach in our classes and so for students to have this hands-on experience is a great way to learn," McCreery said.
Filming faced setbacks because of the pandemic. They had started the work four and a half years ago, and in August, finally wrapped.
"I think it worked out well actually with the pandemic because more people can relate to the caregiver story," Andrew Shea said. "It worked out for us even though it did take longer."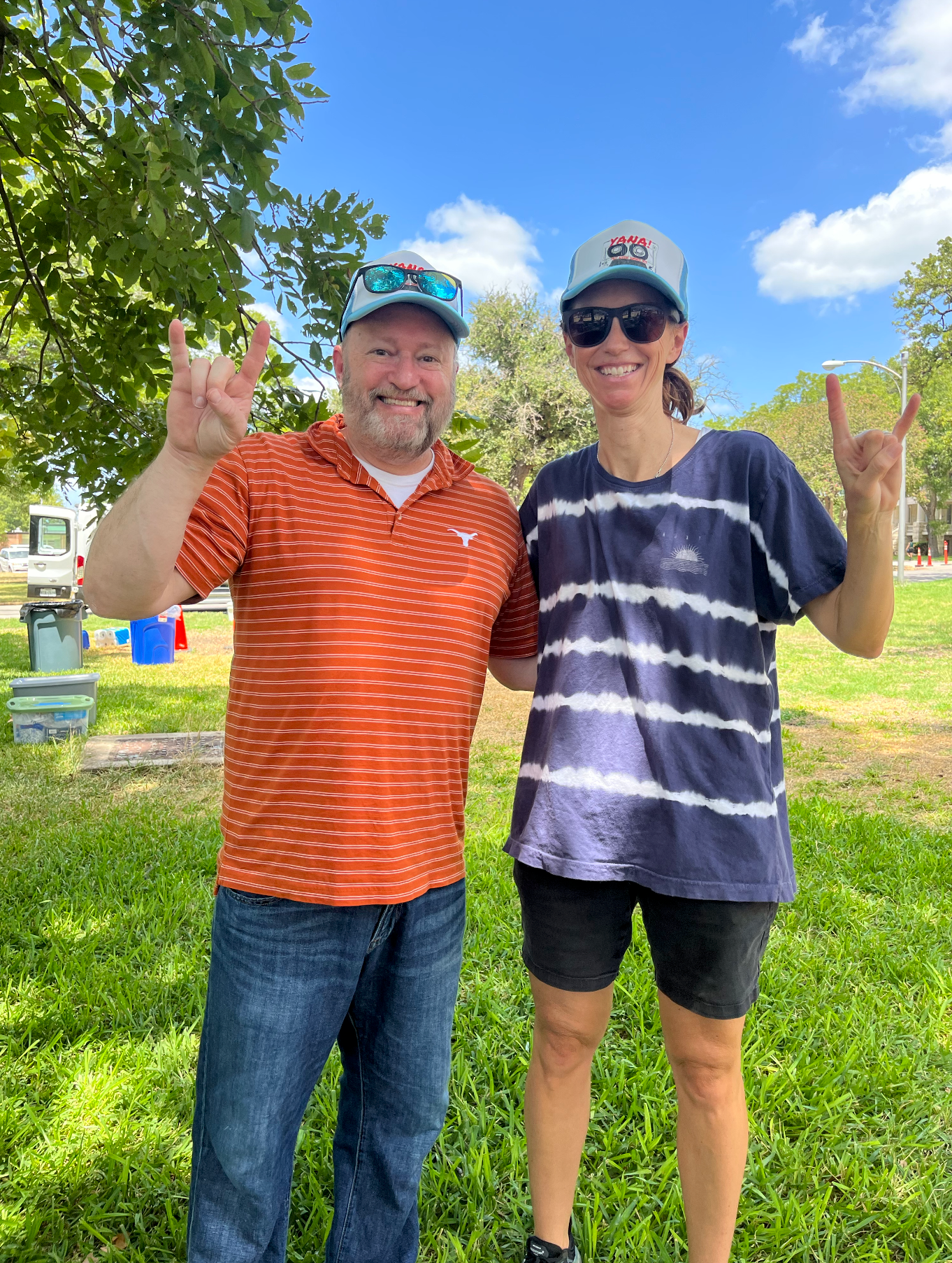 Radio-Television-Film graduate student Anya Swanson became involved with the film when its editor and Andrew's wife, Melissa Shea, was looking for an assistant editor and imaging technician for the project.
"I learned a lot while working on this set," Swanson said. "This was my first feature film and so it was an opportunity to push my skills as an editor and to collaborate with professionals in the film industry. Getting the chance to work on a film set on a professional level is great for any student. There is only so much that can be taught in a classroom and getting to work with professionals in the film industry will help you improve so much as a filmmaker."
McCreery and Andrew Shea both acknowledged the support of Moody College Dean Jay Bernhardt, who guided them to the right people to help secure filming permissions around campus. They also received support from the Austin film community, from their colleagues in the RTF department and help from the technical staff at Moody College.
At the Ascension Clinical Education Center, one of the locations for the hospital in the film, Mattison Gotcher, an RTF alum and former student of McCreery's, was steam ironing clothes as she was prepping costumes for the actors. As she was working, she talked about how she became interested in costume design.
"Sketching clothes was something I always did. I would actually sketch the clothes and make new outfits for characters of my favorite tv shows," she said.
Gotcher said the skills she learned as a student helped her on set.
"Understanding a script and the continuity was also an important skill and I was able to use it on set," she said. "It's really important for people in the film industry to understand filmmaking from an analytical point."
McCreery said it was transformative to watch Gotcher on set. She recalls attending Gotcher's fashion show while she was a student and being blown away by her work, remembering how shy she was in her class. McCreery knew she wanted to work with her, and it was fantastic to see her former student in her element. "Over the course of the film, she grew more confident and never hesitated to step in if there was something she wanted to fix on someone."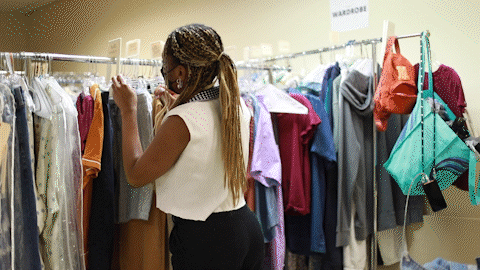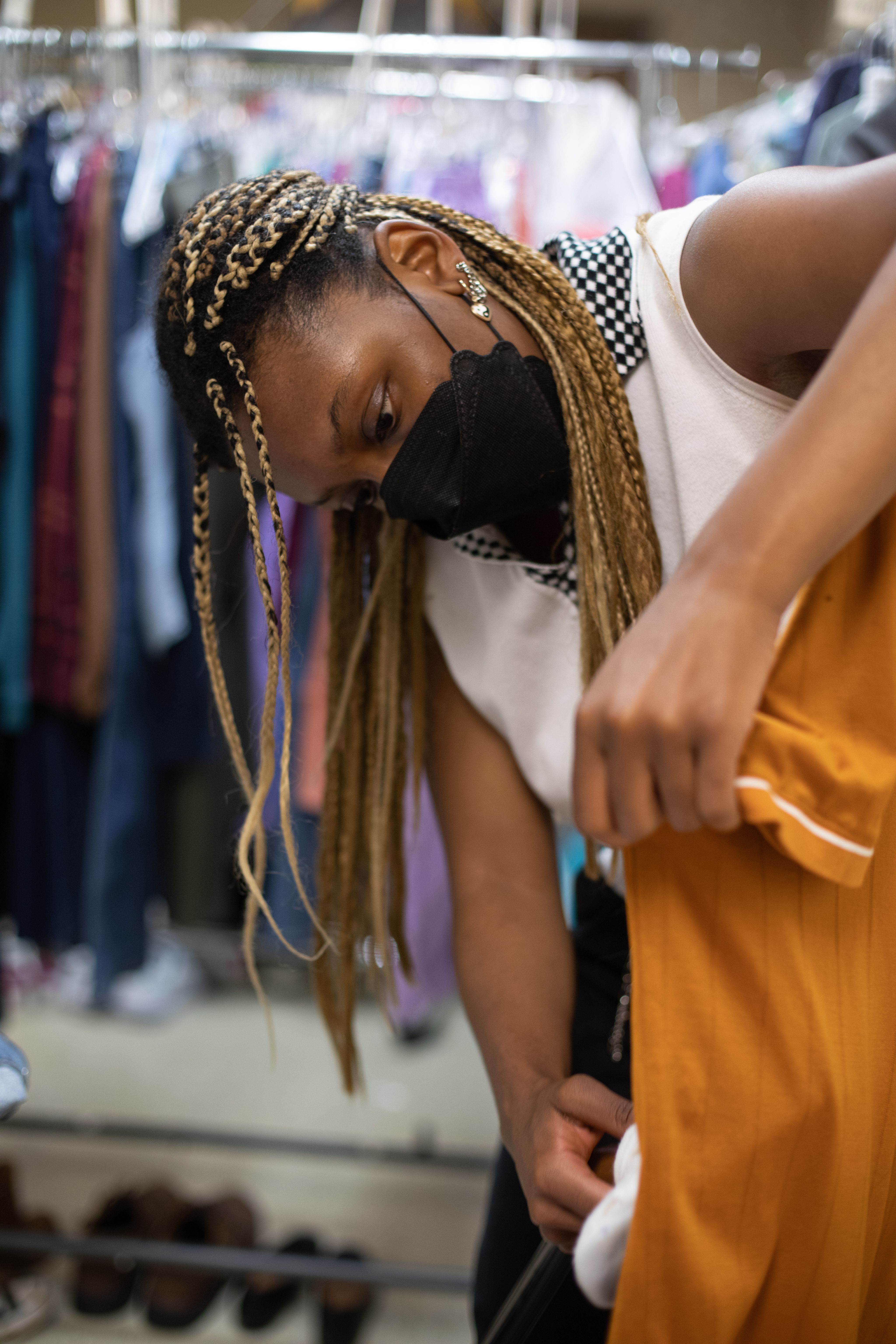 Andrew Shea said he loves being in the classroom and working with students. He enjoys testing his ideas and helping others navigate their paths in the film world.
"All these years of teaching have contributed so much to my own filmmaking as a director," he said. "Teaching is integrated into my creative life. I really can't imagine not teaching."
McCreery feels the same. She said she loves being a part of the university and to be part of something outside of the television and film world. "Seeing students actually produce stuff is really exciting and to see them flourish and to find their voice is really rewarding."
"You are Not Alone" is currently in post-production and will be released in 2023.