Stan Richards School students dominate 2018 Austin AAF ADDY Awards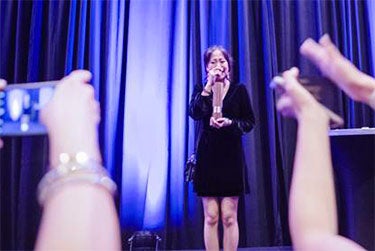 Sabrina Lau
Stan Richards School of
Advertising & Public Relations
Winner - Best of Show
Students from the Stan Richards School of Advertising and Public Relations won a total of 62 awards at the 2018 Austin American Advertising Federation (AAF) Student ADDY Awards competition on Feb. 20 at the JW Marriott Austin.
Texas Creative faculty Chad Rea, Sean LaBounty, and Ryan Romero's students' won 30 bronze, 16 silver and 16 gold ADDYs for their roles as art directors, copywriters and designers in the fields of advertising, design, and digital works.
The most prestigious honor went to junior Sabrina Lau for winning the "Student Best of Show Advertising" award with her clean, simple print ads for Talkspace, an anonymous online mobile therapy and counseling service.
When Lau was announced as winner, she was unfortunately in the bathroom.
"I had no idea the award existed. They had already announced that I'd won gold for magazine print, so I thought my brief moment in the spotlight had passed," said Lau in an interview with Doan Nguyen from the Richards School. "I decided to slip out, and immediately started getting confused texts from friends and family. The water works eventually came after the ceremony was over and I went to get my award. There are some incredibly ugly crying pictures to prove it."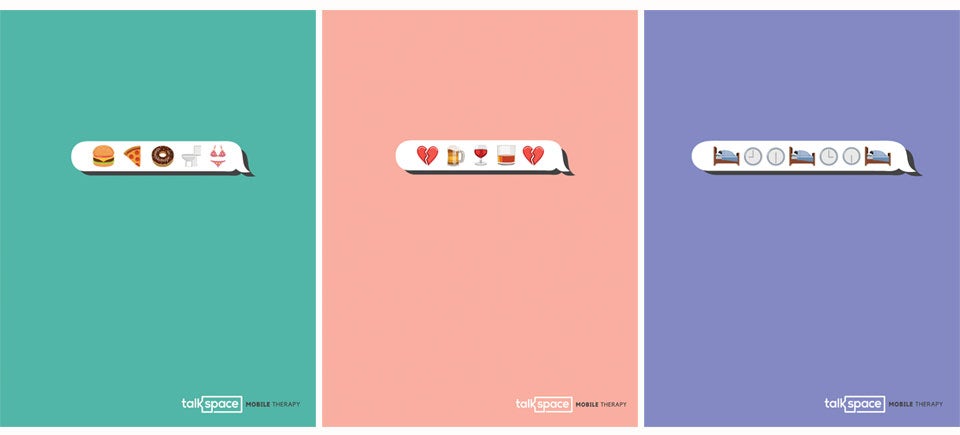 The awards were chosen from more than 30 client campaigns and ads and were categorized as either gold, silver, bronze, judge's choice or best in show. Nine prominent judges were invited from other top tier markets throughout the U.S. to critique creative submissions from advertising programs located in the central Texas area in addition to grading work from Austin-based professional agencies such as GSD&M, Sanders\Wingo, McGarrah Jessee and djnr interactive, LLC.
The local awards will serve as a gateway to regional and national competitions across 231 collegiate chapters, providing more than 8,000 advertising students the opportunity to enter original pieces across the U.S.
---