Broadcast journalist Arthel Neville to deliver spring commencement address May 18
Moody College of Communication fall commencement takes place Friday, May 18 at 3 p.m. in the Frank Erwin Center, 1701 Red River St. and will feature an address from Journalism alumna Arthel Neville (B.J. '86), trailblazing broadcast journalist.
After graduating from the Moody College of Communication, Neville went on to become the first high-profile Black female entertainment reporter as host and producer of "Extreme Closeup" on E! Entertainment Television and the first African-American woman to host her own daily show on CNN.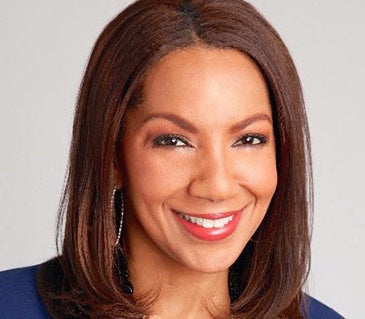 She also had high-profile assignments including co-hosting Fox's national morning show "Good Day Live," serving as guest host of "The View," and co-hosting the Miss Teen USA Pageant with Dick Clark and the Miss Universe Pageant to a worldwide audience of over 60 million people.
Currently, she is co-anchor for "America's News Headquarters" on the Fox News Channel.
In honor of Neville's contributions to journalism and communication, the Moody College presented her with the 2017 DeWitt Carter Reddick Award.
While earning her journalism degree at UT Austin, Neville reported for Austin ABC-affiliate KVUE — working both as full-time student and full-time reporter during her junior and senior years.
After graduating in 1986, she worked for local stations in New Orleans and Houston and went on to a variety of positions at the national level.
"This is an exciting time to work in the field of communication," Neville said. "There are many opportunities for those who want to be entrepreneurial and have adventures. But it's really important that we have good reporters telling honest stories. With so much misinformation available in the digital world, people have a tougher time figuring out what's valid."
Neville said that students getting their start in communication industries should embrace new communication tools but not discount the value of experience.
"Students graduating today grew up in a fast-paced, digital world—but they should take their time to chart their course and learn the 'slower' ways of communicating," she said. "The young reporters who are curious and focused—those are the ones who continue on the track to success. I tell young people to have a good work ethic and keep their noses to the ground, to be diligent and never let up in seeking accuracy."