2018 Friends of the College
Moody salutes the special people who represent the college across the world
The Moody College of Communication hosted its Friends of the College dinner and awards ceremony on Thursday, Nov. 1 on The University of Texas campus.
The annual event brings together faculty, staff, students, alumni and supporters to celebrate accomplishments from the past year and also salute and acknowledge the special people who have established Moody among the best communication colleges in the world.
Please view the photo album on Flickr.
2018 Friends of the College Honorees
---
Rising Star Alumna Award
The Rising Star Award is presented annually to alumni who have distinguished themselves in their respective fields, who have taken their talents, skills and passions into the real world and demonstrated themselves with character and consummate professionalism.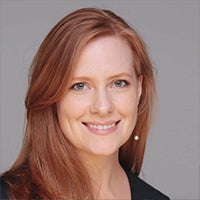 Lisa Falkenberg
A native of Seguin, Texas, Lisa Falkenberg earned her journalism degree in 2000, joined the Associated Press Dallas Bureau in 2001 and just three years later was named the Texas AP Writer of the Year.
She moved on to cover state politics for the Houston Chronicle's Austin Bureau before becoming the paper's metro columnist in 2007 at the age of 28. And in this role, she connected her thoughtful reporting skills with her insightful, original voice to reveal storylines that resonated among individuals and within communities.
A Pulitzer Prize finalist in 2014, she was awarded her industry's most prestigious honor – and the Houston Chronicle's only Pulitzer in its history – a year later for work that the awards committee described as, "vividly-written, ground-breaking columns about grand jury abuses that led to a wrongful conviction and other egregious problems in the legal and immigration systems."
She currently serves as the Vice President and Opinion Editor at the Houston Chronicle.
---
DeWitt Carter Reddick Award
Established in 1974, the DeWitt Carter Reddick Award honors the UT campus leader who served as the first dean of the college of communication. He paved a way for communicators to study and advance into society and among a workforce that produces work for the common good. The award recognizes excellence in the field of communication.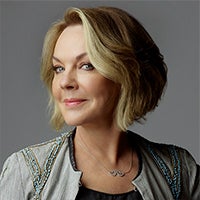 Gay Gaddis
A groundbreaking advertising executive, Gay Gaddis founded T3 in Austin nearly 30 years ago, and today it ranks among the best advertising agencies in the country. They focus on building useful brands across a spectrum of media.
Working to stay ahead of the curve -- by understanding brands and personalities, by anticipating needs and creating solutions -- T3 also developed an internal culture of trust, accountability and care that fosters trendsetting work.
In her recent book, "Cowgirl Power," she writes to empower women leaders to find their confidence and use their voice, and she cites examples of legendary, historic cowgirls who all share qualities of honesty, grit and authenticity.
---
Robert C. Jeffrey College Benefactor Awards
The Robert C. Jeffrey College Benefactor Awards were established in 2006 to honor individuals who have given generously to the college, through their time or resources, and also to memorialize Dr. Jeffrey. He served as dean from 1979-93, attracted talented, bright faculty members and built the college's endowment. He is remembered for his warmth, commitment and charm. He passed away in April 2000.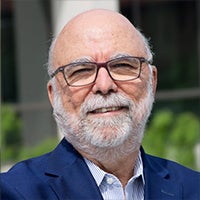 Rosental Alves
Rosental Alves worked for nearly three decades as a professional, practicing journalist before beginning his academic career at the university in 1996.
His work in newsrooms is also marked by the vision and innovation that have been equally apparent during his time as a member of Moody's faculty.
In 1991, he created his paper's first online, real-time news service, and in 1994, managed the launching of Jornal de Brazil's online edition – the first Brazilian paper available on the internet. He joined the faculty at UT in 1996 as the holder of the Knight Chair in International Journalism, and a year later created the first UT class focusing on online journalism.
He also serves as the director of the Knight Center for Journalism in the Americas, which pioneered the use of technology to train journalists in the digital era.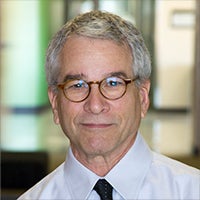 Mark Bernstein
Mark Bernstein has served the university for more than three decades. He's a thoughtful leader and teacher.
First a classroom teacher for deaf children, he followed his curiosity to understand what was happening inside the minds of those he was teaching.
He joined the Department of Communication Sciences & Disorders in 1982, and he has been honored with the college's Teaching Excellence Award, the Texas Excellence Teaching Award, UT Austin's Dad's Association Centennial Teaching Fellowship and William David Blunk Memorial Professorship Award.
As the associate dean for undergraduate education at Moody, he is instrumentally involved in the entire student experience – from recruiting the very best high school performers, to uplifting anxiety-riddled freshmen and sophomores, to motivating and congratulating those close to graduation.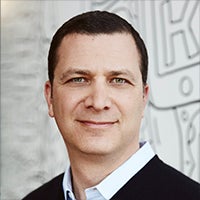 Jordan Levin
After earning his Radio-Television-Film degree in 1989, Jordan Levin has proceeded to combine creativity and business savvy to develop his own niche expertise in building content platforms and programming.
He's respected in the industry for his insightful understanding of young audiences and the ability to develop a range of content genres – from TV series to film, scripted to reality, as well as news, live events, sports and animation.
He's a seasoned creative executive, most recently bringing his leadership to Awesomeness, which was acquired by Viacom. Prior to that he served as the NFL Chief Content Officer. In that role, he oversaw a vast portfolio of digital properties and social channels, including NFL Network, NFL Films and other external partnerships.
Maurie McInnis
Maurie McInnis is the executive vice president and provost, otherwise known as the university's chief academic officer. She oversees the academic pursuits 18 colleges and schools, which serve approximately 51,000 students with more than 3,000 faculty members.
She is the first female to serve as provost in UT's history, and also the first individual selected from an outside institution to hold the position in nearly 40 years. She previously served the University of Virginia for almost 20 years in both academic and administrative roles.
As a renowned scholar of cultural history of American art, she has published four books, which have won multiple awards, and received her master's and Ph.D. from Yale.
---
Outstanding Alumna Award
Bestowed annually to a Moody College graduate, our Outstanding Alumni Award acknowledges individuals who have distinguished themselves in professional and private life.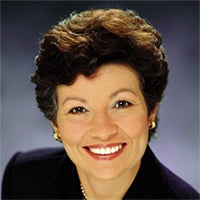 Sara Martinez Tucker
Sara Martinez Tucker earned both a journalism degree and MBA from UT, and her communicator's mindset – the willingness to listen, the presence to think and solve – has served her well in all capacities of her professional work. First, she ascended to Vice President of Consumer Relations at AT&T, and then moved on to lead the Hispanic Scholarship Fund, which grew from $3M to $25M under her direction.
In 2006, she was appointed the Under Secretary of Education, the nation's top higher education official.
Since being appointed by the governor to the UT System Board of Regents in 2015, and later unanimously elected chairman, she has brought an attentive ear, strategy and resources to enable the leadership at each of UT's learning institutions the very best avenues to prioritize students and their educational investments.