Undergraduate Learning Assistants Program Updates
Mackenzie Matwick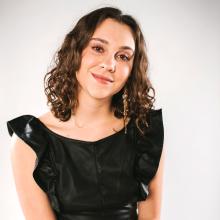 Halfway through the semester, the ULAs are fully immersed in their roles as instructional support for Moody College faculty. Our Fall 2022 cohort of 31 ULAs are reporting incredibly positive experiences as they complete check ins with CATE staff. 
Our ULA Coordinator, Larissa Aguilar reports
The ULA program has opened so many doors for me in my professional career that I never thought possible. After serving as a ULA for 3 semesters, I was promoted to ULA Coordinator where I have had the opportunity to mentor incoming ULAs, for many of which this is their first professional job. I love that I can offer helpful advice since I stood in their shoes not too long ago. One of my favorite things about the program is being able to watch them grow in confidence and learn the variety of teaching methods and creativity that other students have. For example, one student mentioned creating a social media page for their course, which is such a fun way to increase engagement and community in the classroom. The flow of ideas, mentorship, and unwavering support is what makes this position so rewarding.
Mackenzie Matwick ULA at J302F Digital Storytelling Basics course with professor Robert Quigley. 
Pamela Correa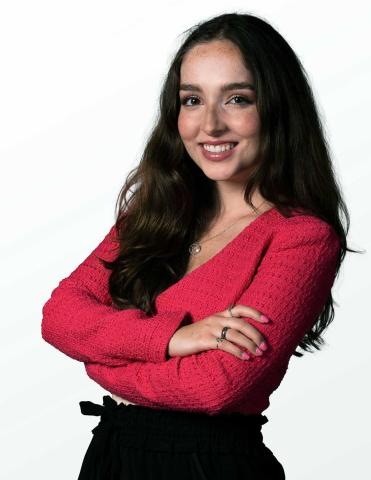 She explained how she is building her own mentorship skills while benefiting from Professor Quigley's mentorship for career next steps and possible internship opportunities. In the classroom, she has enjoyed being able to bring personal touches to the course such as choosing the music that is playing when students arrive. In hindsight, she did not build the same relationship with her instructor as a student and would encourage others to seek ULA opportunities to [enrich] their connections with faculty. 
Pamela Correa assists in Professor Russell's Influencer Marketing course and is helping build the Center for Influence at UT.
This is her second semester as a ULA, and she reports that it "has given me the opportunity to learn so much and the confidence to help other students achieve their classroom goals." This semester, she has implemented an assigned seating chart with assigned teams to invite students to interact with peers who are not regular acquaintances. Pamela observes that the participation and engagement is better with this new arrangement.