Center For Advancing Teaching Excellence
The Moody College Center for Advancing Teaching Excellence (CATE) shines a spotlight on outstanding teaching and encourages effective teaching practices. Learn more about our initiatives, the services we provide, and news and events in the exciting world of Moody teaching and learning. 
770+
Consultations
96
Events and Trainings
1400+
Moody Shoutouts
164
ULAs
Student input is a valuable part of continuous improvement the learning process. Please encourage your students to provide feedback using the new Course Evaluation System (CES). Now integrated on Canvas, instructors will be able to track student response rates while the survey is active. The surveys will be open through Thursday, December 8th.
CATE is excited to recognize and reward the exceptional efforts of Moody College faculty to ensure high-quality teaching and to adapt to the changing learning environment brought by COVID. We received over 117 nominations and are thrilled to have offered ten awards to acknowledge and thank our hard-working and innovative faculty.
Recognition of Teaching Excellence in Moody College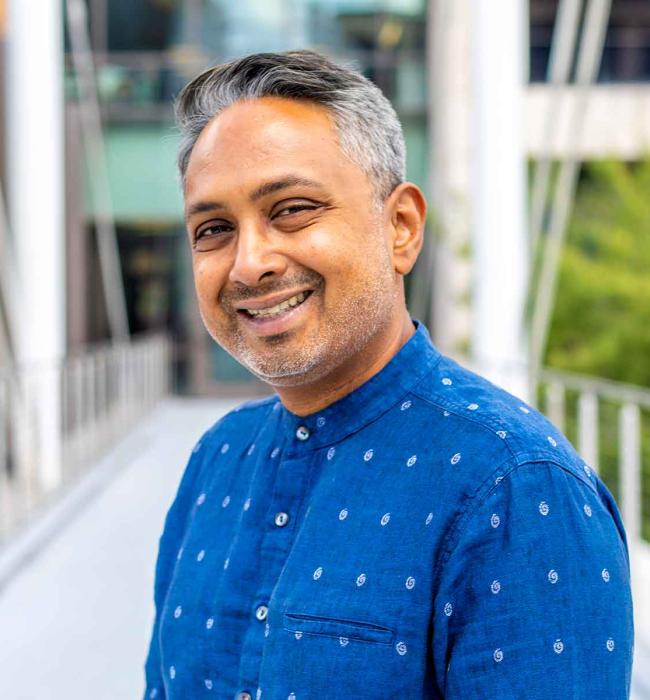 Faculty Spotlight
---
Shiv Ganesh is a Professor in the Department of Communication Studies and chair of the Global Engagement Committee. He researches collective action in global and digital contexts. He received the 2022 President's Award for Global Learning for his project, "Cotton Threads: Fabricating Ethical Production and Consumption in the Garment Industry."
Read Spotlight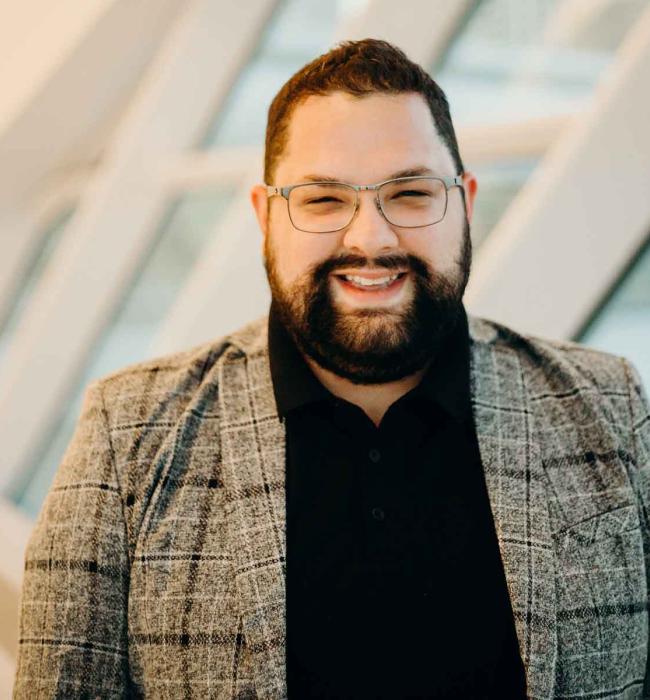 Graduate Student Spotlight
---
Nathaniel Repay is a third-year PhD student in the Rhetoric, Language, and Political Communication area of the Communication Studies department (CMS). His research focuses on issues of power and ethics in public culture, particularly within the context of mainstream Christianity in the United States.
Read Spotlight
What are people saying about CATE?
CATE staff have been a wonderful resource to me...They have had immense patience and a willingness to help which is remarkable. They never fail to convey to me that they are keenly interested in the issues and problems that I bring to them, and they are indefatigable in searching for solutions.
      - Meme Drumwright, Advertising & Public Relations
It was great to have Moody resources when we were scrambling just to keep our heads above water. But now it's imperative to be proactive about pedagogy and engage in the best practices – CATE directly leads us in this mission. CATE makes Moody the home of better educators.
   - Kathleen McElroy, Journalism and Media
As a professor who likes to try new things, it's reassuring to know CATE always has my back. I couldn't do what I do without them. [CATE] is a one-stop shop for a professor who wants to shine. At the end of the day, teaching is about engaging your students, and that is where CATE makes a difference for all of us.
     - Joe Cutbirth, Communication Studies
Contact Us
Email us with questions, to request a training, or to make an appointment.