Moody Faculty Spotlight: Mike Mackert
Dr. Mike Mackert is the director of the Center for Health Communication at UT Austin. He has taught at UT since 2006 in the Stan Richards School of Advertising & Public Relations. Dr. Mackert has been a Provost's Teaching Fellow and is a recipient of the Regents' Outstanding Teaching Award. 

Mike Mackert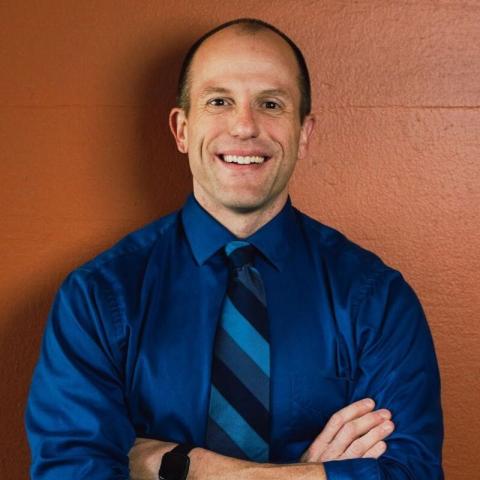 On teaching lower- and upper-level classes
When I got to UT in 2006, almost all of my teaching was focused on advertising, whether it be strategy or campaigns. I was teaching capstone classes, or the courses right before capstone, so teaching a lot of advertising and public relations students at the end of their undergraduate or Masters programs. My teaching has really pivoted to more health comm classes, so that brings in students from all over campus. I'm also teaching a natural sciences honors seminar on health comm, and COM102, which is the introduction to our health communication minor. 
I teach that 102 because it's meant to be the introduction to the minor. Students can technically take it whenever they want to. The way I've thought about it the last couple years I had the chance to start teaching was "How do you think like someone who works at the Center for Health Communication?" Our internal team includes people with backgrounds in communication, public health, social work, geography, MBAs – we're kind of all over the place as a team and we're working on a spot where communication can really make a difference. It's the very light version of approaches to problem solving that you can dig more into in different classes. 
The Capstone campaign class is more "What's the process by which you develop a health communication campaign?" They're working in teams over the course of the semester, and always present them to actual partners – they have the chance for their work to actually make it into the real world in a lot of cases. 
On experiential learning in the classroom
For at least one of the projects, I always purposely make it something that the Center for Health Communication is [already] working on with our external partners. It's this really short timeline with students tackling a problem, and the internal team can then say "Oh, they really did a good job with that target audience or had a really good message, an idea – how can we polish that up a little further?"
As an example, one of the products we've worked on is how to get dads more engaged in prenatal health. One of the student teams really decided to focus on teen dads. which was really interesting. It wasn't something we thought about inside the project a whole lot and it just sort of gave our internal team way of thinking about our target audience a little differently. thinking about the future little bit differently. It was a gap, and it's a chance for students to do things that help real world work. 
I remember being at a conference on campus when they were talking about it, and how you would do it in different fields. I was sitting with another advertising professor, and I thought, "This is like every campaigns class we teach." 
It comes across naturally like in a field like advertising, where you're going to be working with agency partners. The opportunities are very obvious, and it was fun [that day] to realize "Who, we're way ahead of the curve on this one. This is great."  
On building classroom culture
I like to really give students the chance to do something--building the culture in the classroom or it's like it's okay to screw this up. 'Take 10 minutes, develop a thing—how would you solve this particular health comm issue?' Let's take a shot at it. Then we go around the room and talk about what they did—it's probably they literally could not solve in ten minutes…but they can have first ideas. 
On misperceptions of advertising and health communication
It happens less now with my current job, once I also became faculty in Population Health, and this question doesn't come up as much now—but in the first years I was at UT, when I'd go to public health conferences, and talk about what we were doing, people would ask "Why is this person from advertising here?" In so many cases, people in public health think…the fields of advertising and marketing are viewed as contributing in lots of ways to the problems they're trying to solve. But then, how do we take the things that you get frustrated by when someone's really good at communication, persuasion, advertising…what do we learn, and how do we bring that back around in the service of public health? In some ways, I'm providing the peek behind the curtain. Some of the processes that advertisers like I teach to my health comm students. Some of the basic skills are identical. 
On cross-department learning
I used to teach an online class that was half Comm students and half Masters in nursing students. I had a day in class where I talked about direct-to-consumer prescription drug advertising, and I set up a Canvas debate that was like 'Is this good or bad? Take a stand, you've got to vote, and then you can talk about what your feelings and opinions are.' I imagined that it'd be all of the advertising students saying 'They're great and here's why,' and all of the nursing students saying 'They're terrible and here's why.'
And it was one hundred percent a 50/50 split—but within the groups. There were nursing students who talked about "I had a conversation with a patient that I would not have had they not brought up something from seeing a drug ad." I didn't see it coming at all. Moments like that happen a lot when you bring students together from different fields, which is fun.