We are excited to welcome graduates, families and guests to the Moody College Graduation Ceremony each Spring.
Our in-person ceremony in the spring celebrates our graduates from the academic year together. Eligible undergraduate students of the current academic year (Fall/Spring/Summer) are invited to participate.
Please review the content of this website to ensure you have completed all steps required for both ceremony participation and degree certification.
Learn more about both Moody and University-wide graduation celebrations below.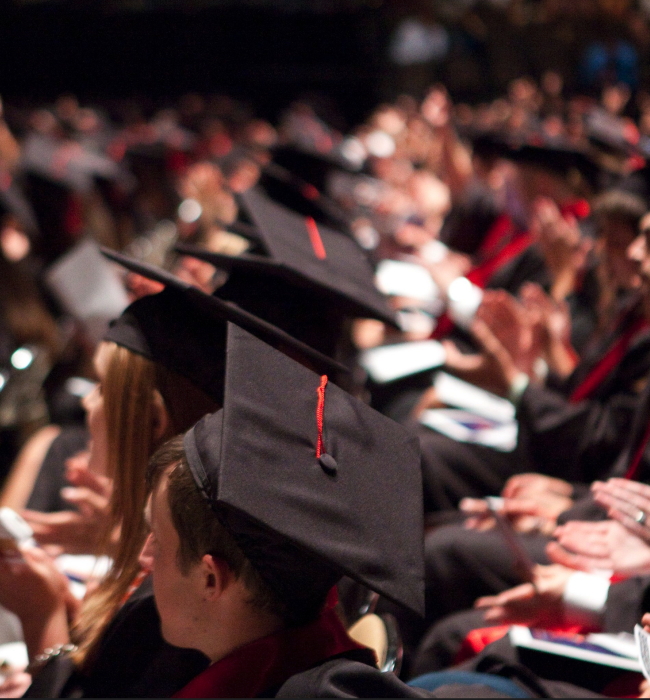 Moody College Graduation Ceremony
---
We are excited to celebrate Moody undergraduates from the current academic year! Our annual commencement ceremony is scheduled to begin at 3:30pm on Friday, May 5, 2023 at UT's world-class Moody Center. The ceremony will include traditional processionals, individual student recognition and inspiring messages.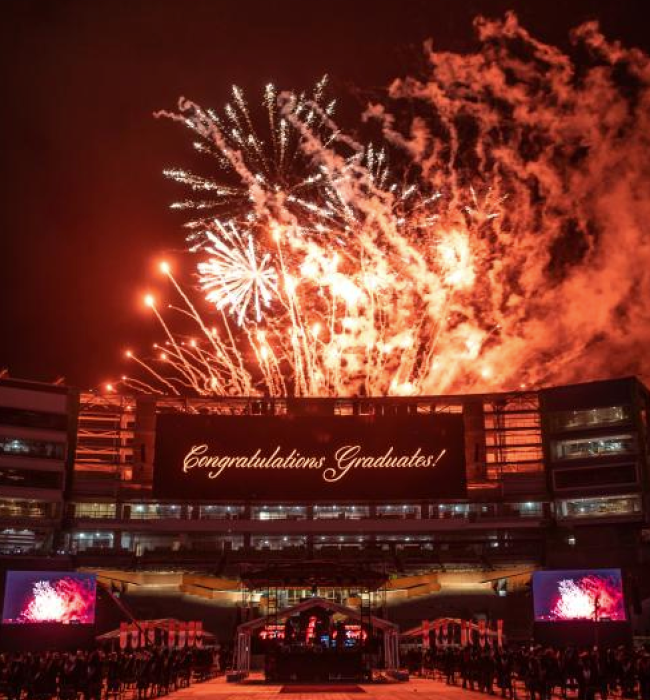 University-wide Commencement
---
The University of Texas at Austin celebrates graduates with full pomp and circumstance at the university-wide commencement ceremony taking place each Spring. Enjoy this traditional ceremony with speakers, music and fireworks.
University Commencement Webpage