UTLA connection inspires local production
Radio-Television-Film majors join talents to create short film
Los Angeles is the destination city for anyone curious and courageous enough to explore the entertainment industry.
And Moody College of Communication's UTLA program provides that opportunity to students serious about gaining industry experience, meeting Hollywood representatives and creating connections in the industry.
The community built among the students also fosters creative collaborations.
Christopher Yates, a senior Radio-Television-Film major, met two other students in his UTLA classes and told them about Antenna Farm, a short film idea he initiated into production last spring.
"Antenna Farm is a love letter to Austin, and it follows Raymond, a young boy with Asperger's who attempts to build a radio transmitter capable of communicating with his older brother after his untimely death," Yates said.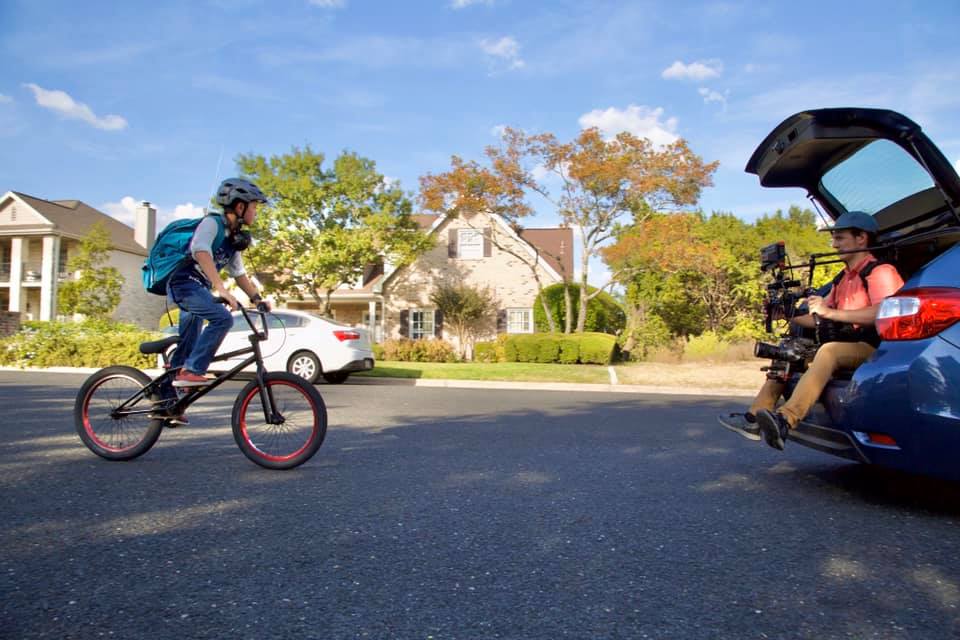 Although he already had a small crew helping him prepare for production in early fall, the two students he met offered their help.
Zachary Smith, a senior Radio-Television-Film major, joined as the film's producer. His responsibilities include overseeing the film, but the biggest contribution he made was expanding their crew and contacting other students to be a part of their crew.
"In communicating with so many people, I made quite a few friends. And that's what I want to do -- make movies with friends," Smith said. 
In the end, they ended up having more than 20 crew members on the short film.
"There's been a few bumps in figuring out how everyone thinks and each of our own creative processes, but working with new people has helped provide new voices and foster new ways of thinking and solving problems creatively," Yates said. "Collaboration is the most wonderfully-rewarding part of the filmmaking process, and I was lucky enough to find collaborators who believed in the project as much as I did and challenged me to make it even better."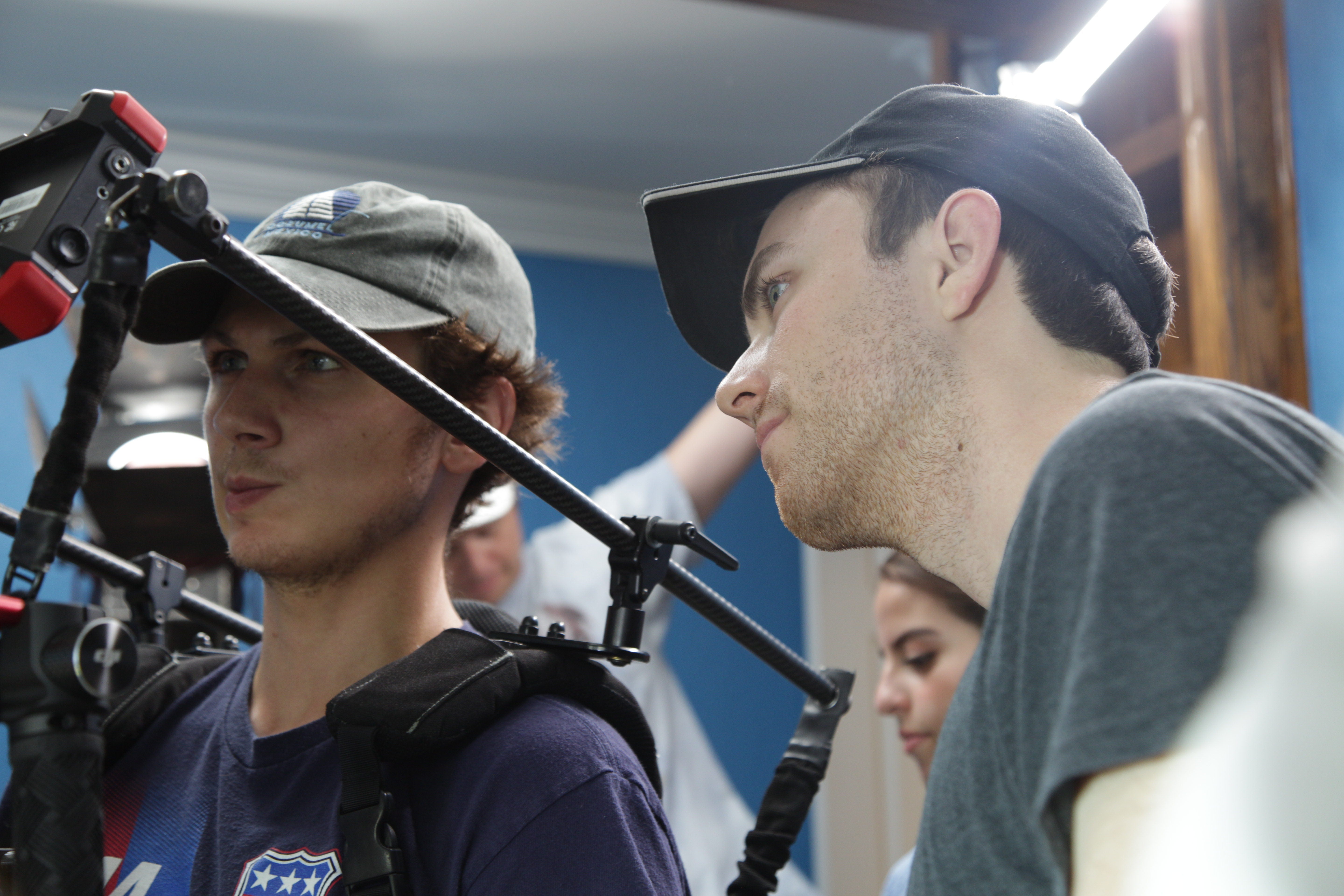 Case Conner, another senior Radio-Television-Film major, came on board as Antenna Farm's editor.
"I wanted to gain more experience editing short films," Conner said. "I knew, after meeting Christopher, that he was going places. I thought that if I did a good job editing Antenna Farm, then we could form a director-editor partnership and rise through the ranks together."
After a whole spring semester of writing the script, a summer of pre-production, and two long weekends of production, they are now at the end of their post-production phase, diligently cleaning up the editing and making sure that film reflects on the hard work that was given by the cast and crew.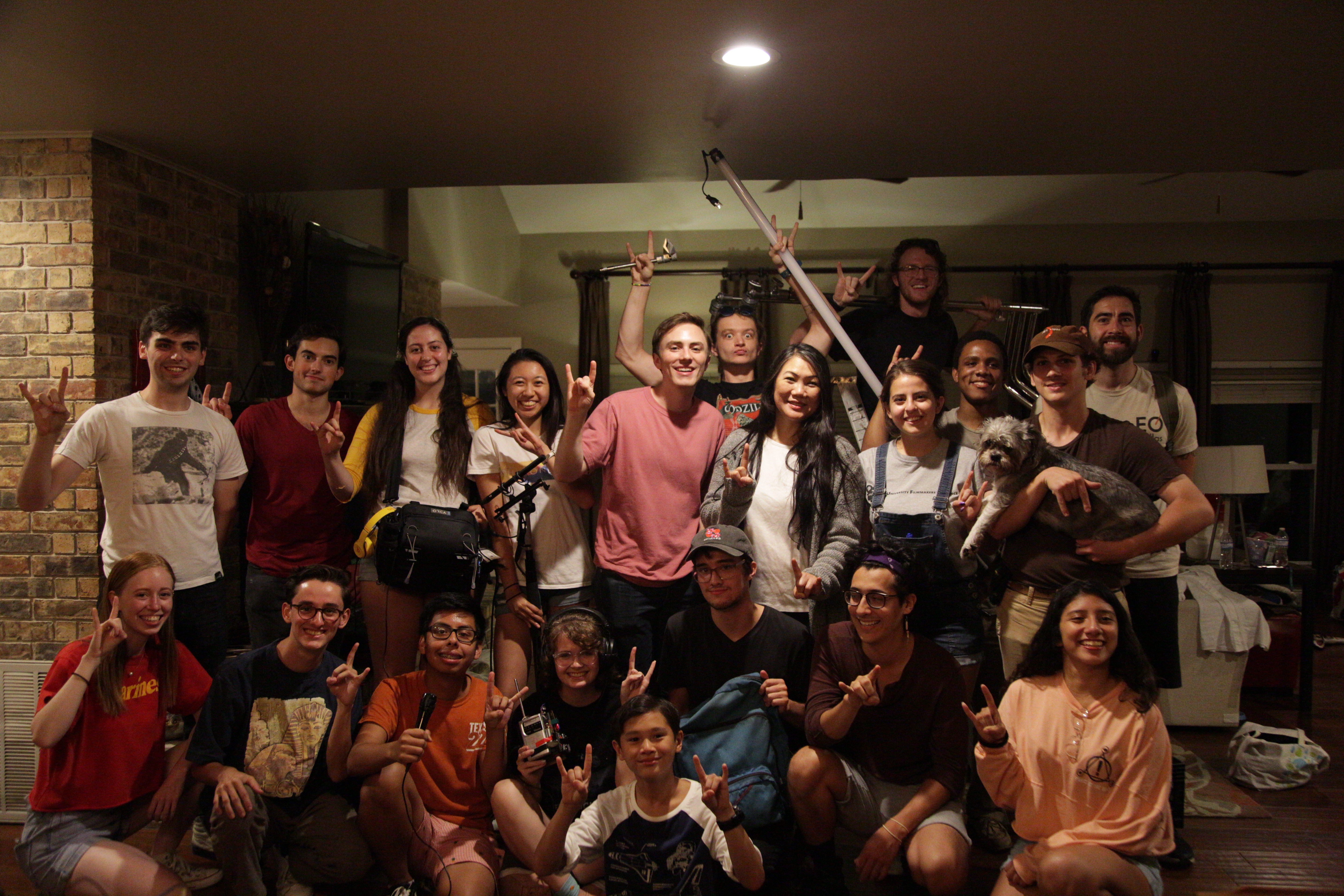 "As filmmakers, there are those stories we feel we have to tell. Antenna Farm is a story that has been with me for years now, and thanks to the help of so many amazing people, it has finally been realized on screen. That's all a filmmaker can ask for," Yates said.