In Their Own Words: Hear from New Moody College Faculty
Ten new full-time faculty have joined the college this year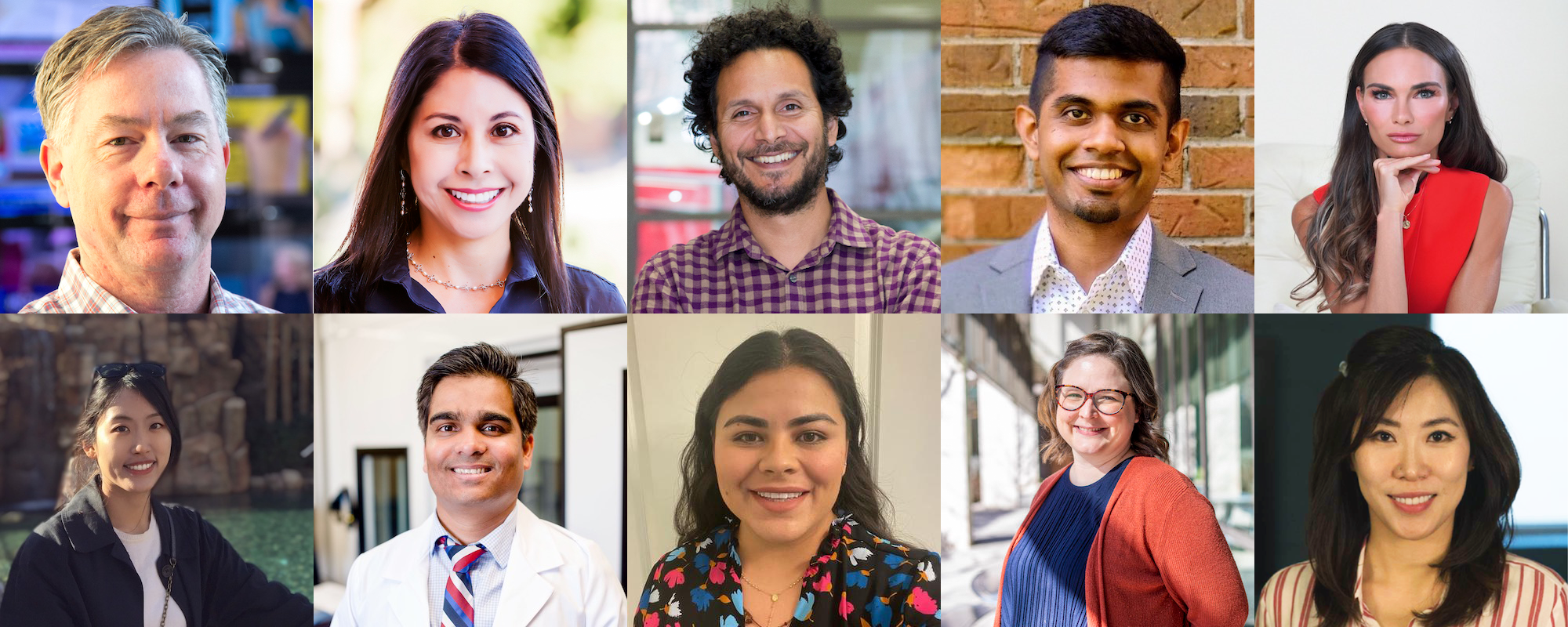 Moody College of Communication is committed to providing a world-class education that ensures students obtain the most relevant skills and produce the most cutting-edge research. To do that requires the expertise of faculty from diverse backgrounds with the knowledge and skills to keep pace with the rapid advancements happening in communication.
This year, Moody College has welcomed 10 new full-time faculty members, many of whom are taking on key leadership positions. They have expertise in skills ranging from data science and coding to computational research and communication theory and explore critical questions related to politics, health, digital literacy and diversity and inclusion.
"Everyone at Moody College is committed to excellence in scholarship, instruction, and practice," said Moody College Dean Jay Bernhardt. "That means we remain vigilant in our recruiting and retaining of top faculty talent who are examining the opportunities and challenges we all will face in the years ahead. By supporting the very best faculty in the world, we can be certain that our future Moody graduates will be prepared to go out and change the world."
Hear from our new faculty in their own words, as they share their research and expertise, why they became educators and what drew them to Moody College.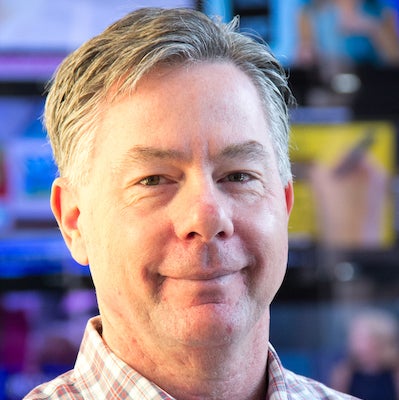 David Ryfe, Professor and Director of the School of Journalism and Media
I am a first-generation high school graduate who owes a great debt to public education, a debt I have tried to repay in my career as a public university professor. Having benefitted enormously from higher education, I know how important it is for faculty to train students for employment.  I take this role very seriously. But I also believe our job is to educate the whole student. Even the most dedicated people only work for 10 or so hours per day. They devote the rest of their time to being a parent and friend, a citizen and neighbor. Education helps prepare students to play those roles too. I am excited to come to The University of Texas at Austin because it gives me an opportunity to pursue this work at one of the best public universities in the country.
Ryfe earned a Bachelor of Arts in English, Master of Arts degrees in Political Science and Communication and a Ph.D. in Communication from the University of California San Diego.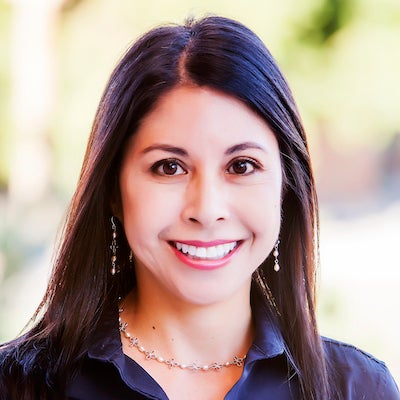 Celeste González de Bustamante, Professor in the School of Journalism and Media and Associate Dean for Diversity, Equity, and Inclusion
Throughout my personal and professional life, I have been interested in and have sought to create more equitable and inclusive environments, so I'm thrilled to be stepping into the position of Associate Dean for Diversity, Equity, and Inclusion at the Moody College of Communication. Clearly, Moody College is leading the charge in this area, and this is one of the reasons I am very enthusiastic about my new role. I look forward to continuing the amazing work of those before me, including my predecessor Ya'Ke Smith. Collaborating with students, staff, and faculty, I hope to build upon existing programs and develop new initiatives that advance Moody College's impact in the area of diversity, equity, inclusion, and belonging, and continuing to expand accessibility to opportunities in higher education.
I'm also delighted to be joining my esteemed colleagues and friends in the School of Journalism and Media, some of whom I've known and admired long before arriving at Moody. For most of my career as a scholar, my work has focused on Latin America and the complex and important region that we call the U.S.-Mexico borderlands. As a contested space, the borderlands attract media coverage and strong public opinions, yet despite the region's rich history and culture, its peoples and environment remain poorly understood. Through my work as a historian, I've sought to change that. I consider my role as a professor a tremendous opportunity to advance this work. I've always thought that as professors, we have the best job in the world. I'm looking forward to bringing my research expertise into the classroom by creating experiential opportunities for students in Texas and beyond. 
Bustamante earned Bachelor of Arts degrees in both Journalism and Foreign Languages from San José State University. She earned a Master of Arts in Latin American Studies and Ph.D. in History from The University of Arizona.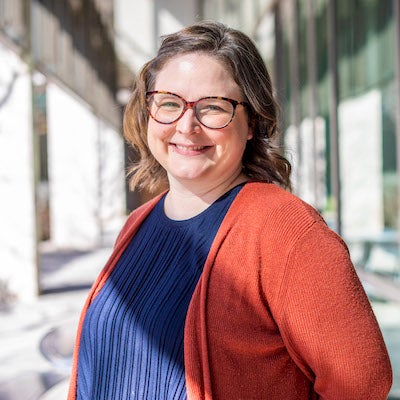 Kelsey Hatton, Assistant Professor of Practice in the Department of Speech, Language, and Hearing Sciences
I'm delighted to return to UT in the Department of Speech, Language, and Hearing Sciences as an Assistant Professor of Practice in Audiology. As an undergraduate student in this department, I benefitted from the talent and passion of faculty who connected me to unique research and learning opportunities. I hope to repay them by instilling curiosity in my students and matching future clinicians with opportunities in our department and in other departments at UT that will set them up for success. 
 A big benefit of this audiology program is that undergraduate and graduate students alike participate in our on-campus clinic in the CMA building. This provides real-world experience working with patients who have hearing loss as well as dizziness problems. Generally, people are not aware that our inner ear has a dedicated vestibular system which contributes greatly to our sense of balance, stability and orientation. I am excited to bring my professional expertise in vestibular assessment to expand our clinical offerings, help educate patients as they navigate the complexities of balance management and teach students in our program about this important area of audiology.
Hatton earned her Bachelor of Science degree in Communication Sciences and Disorders, Audiology from UT Austin and her Doctorate of Audiology at Vanderbilt University Medical Center. She has a CCC-A, Certificate of Clinical Competence in Audiology.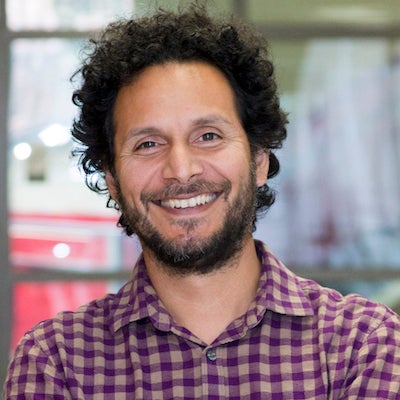 Miguel Alvarez, Assistant Professor in the Department of Radio-Television-Film
For nearly twenty years, I've been making films that reflect my upbringing as a scrawny, second-generation Mexican American kid from San Antonio. I read books voraciously, particularly comics, and I often imagined myself as the subjects of those stories. All my films, from situations as varied as the Vietnam War to fictional deep space catastrophes, are an attempt at honoring my love for the fantastical world of visual stories while respecting my Chicano roots.
I started out as a mechanical engineer because, when I was younger, I didn't see anybody like me in movies, TV, and comics. I didn't think kids like me could do those things. It wasn't until I was thirty that I circled back to my childhood dream of telling stories. It was in grad school here at UT where I learned to develop a voice amongst the encouragement of my professors and my peers. That is especially why I believe in the power of film school, and why I'm excited to help ensure that the next generation of kids like me continue to tell our stories.
Alvarez earned a Bachelor of Science degree in Mechanical Engineering and a Master of Fine Arts degree in Film Production from UT Austin.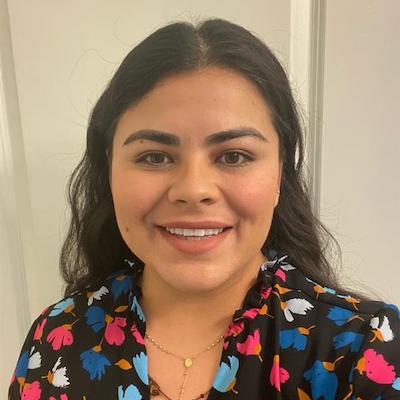 Roselia Mendez Murillo, Assistant Professor in the Department of Communication Studies
Through my research, I work to serve Latinx immigrant families. To do this, I try to develop strong relationships with communities, listening and learning from community members, incorporating their needs and insights into research questions and design and translating my findings in ways that can benefit them. In working toward this goal, I invite students to participate in the entire research process so that they may become more aware of their community while honing their research skills.
I rely on Latinx communities' stories and unique perspectives to develop and apply communication theory, so that it is more inclusive and relevant to my community. My own lived experience has helped inform my research as it allows me to identify the gaps in understanding the systematic barriers and inequities that can hinder the health of immigrant Latinx families. My goal is to conduct research that uncovers assets and resources at multiple levels that can reduce academic and health inequities among Latinx communities in the U.S. My research then informs my teaching because I provide students with different cultural and theoretical perspectives. My aim is for students to engage in discussion and critical thinking regarding worldviews outside of their own.
Mendez Murillo earned a Bachelor of Arts degree in Communication, a Master of Arts degree in Communication and a Ph.D. in Communication from UC Santa Barbara.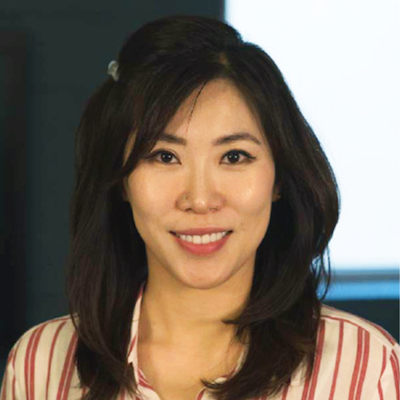 Yeonsoo Kim, Associate Professor in the Stan Richards School of Advertising & Public Relations
Before joining UT, I was a public relations professor at two institutions. My teaching focuses on corporate social responsibility, corporate advocacy, crisis and risk communication, and reputation management from a public relations standpoint. My research looks at similar topics, including strategic management and communication, diversity and inclusion, social media communication, reputation management and corporate social advocacy and CEO activism. Recently, I have explored corporate social responsibility in a variety of contexts, including paracrises and health crisis and risk situations.
I believe that sincere enthusiasm and passion for one's academic discipline and genuine concern and interest in students' learning are the foundational values that make an outstanding educator. With these values in mind, my goal is to nurture and support students with genuine passion and care. I am thrilled to be part of a faculty that can contribute to maintaining and advancing the reputation of UT's Advertising & Public Relations program. More specifically, I am looking forward to taking on the challenge of helping to grow and develop UT's public relations program. I am committed to helping pave the way to create a more diverse, equitable and inclusive environment.
Kim earned a Bachelor of Arts degree in Mass Communication and a Master of Arts degree in Mass Communication with a focus on journalism from Ewha Women's University in South Korea. She earned a Master of Arts degree in Mass Communication with a focus on public relations and her Ph.D. in Mass Communication from the University of Florida, Gainesville.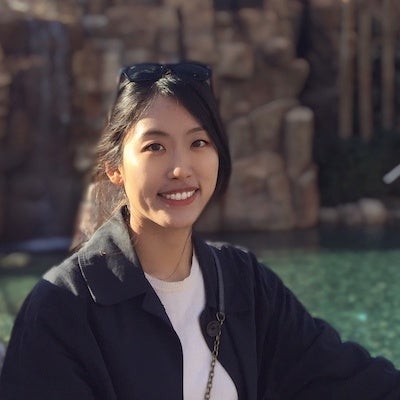 Jihye Lee, Assistant Professor in the Stan Richards School of Advertising & Public Relations
I believe academic research can be an invitation for conversation and a call to action. My research focuses on data justice and inclusion using computational methods. Guided by my research interests, my teaching encourages students to develop a critical perspective of their information lives and the societal implications that their digital experiences ultimately entail. I hope that students can leave my classroom with an enhanced understanding and potential solutions to critical issues related to digital technology, class and equity.
The excellent mentorship I received during my Ph.D. journey has shaped my academic values and educational goals with students. My interactions with students seek to give feedback that promotes experimentation and learning — sometimes outside of their comfort zone — with a growth mindset. I believe the deepest growth in the classroom can occur when students embrace fear of failure, fear of the unknown and fear of uncertainty. Through my research and teaching, I aim to provide a safe space for students to experiment. My goal as a teacher is to cultivate students' intellectual interest in digital equity so they can experiment with different solutions to build more inclusive information systems.
Lee earned a Bachelor of Arts in Political Science and a Master of Arts in Communication from Seoul National University in South Korea. She earned her Ph.D. in Communication from Stanford University.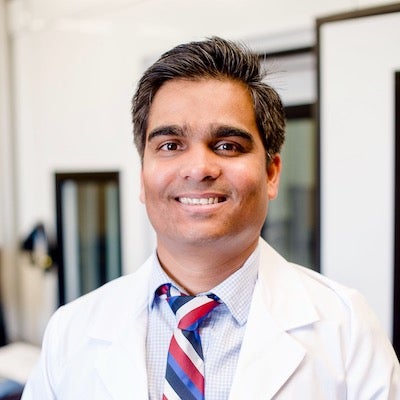 Srikanta Mishra, Associate Professor in the Department of Speech, Language, and Hearing Sciences
I am fascinated by the newborn hearing mechanisms. Humans can hear even before birth. For more than a decade, I have been investigating the maturation and development of hearing in children. My work has direct clinical implications for prevention, assessment and management of hearing impairment in children. 
I am very excited to be at The University of Texas at Austin, where I envision taking my work on infant hearing to the next level. I am incredibly excited to train the next generation of top hearing scientists who will change the way hearing solutions are delivered for children. Particularly, I am looking forward to eliminating the hearing health disparities among the Hispanic population by reducing the underrepresentation of minority students in the field of audiology.
Mishra earned a Bachelor of Science in Audiology and Speech Rehabilitation from the University of Calcutta and a Master of Science degree in Audiology from All India Institute of Speech & Hearing in India. He earned his Ph.D. in Audiology from the University of Southampton and was a post-doctoral fellow at the House Ear Institute in Los Angeles.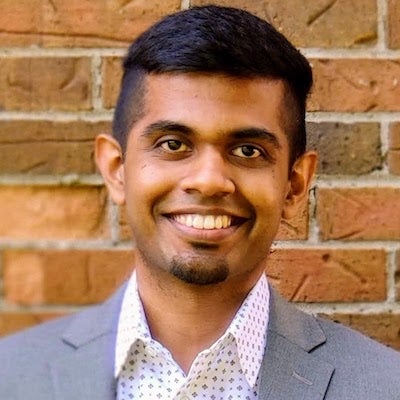 Ashwin Rajadesingan, Assistant Professor in the Department of Communication Studies
I come to Moody College after a few detours. I have undergraduate and master's degrees in computer science and worked for a couple of years at a tech startup before getting my Ph.D. in information. Drawing on my interdisciplinary background, I perform large-scale computational analyses and conduct qualitative design interviews on how, when and why people talk about politics on social media. My research is around how we can design online discussion spaces and fun party games to support a vibrant, deliberative democracy.
I enjoy teaching those seemingly "technical" programming courses. Too often programming is considered technical and complex. My goal in the classroom is to make it accessible to everyone and help students see through that myth. I aim to mentor students to develop coding and problem-solving skills for a career beyond the classroom.
Rajadesingan earned a Bachelor of Technology degree in Computer Science from VIT University in India, a Master of Science degree in Computer Science from Arizona State University and a Ph.D. in Information from the University of Michigan.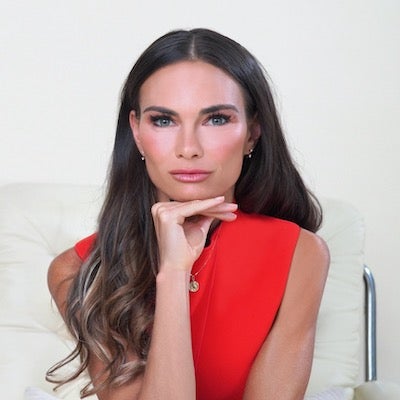 Amanda Russell, Lecturer in the Stan Richards School of Advertising & Public Relations
I fell into teaching at the university level by chance. A professor from UCLA got wind of what I was doing in marketing and asked me to speak in one of his classes. I fell in love, and realized that even before that, teaching was one of the things I enjoyed most in my career.  Sharing what I've learned from my success — and more importantly from my mistakes — is gratifying. It's a way to contribute to the broader community, and it keeps me sharp and more self-aware.
My focus is on influence, which really is what marketing, and all of business really is. Marketing and branding is no longer something that can be siloed to a person, department or agency. Today, we all are marketers, and customers are armed with more information than ever before. People don't always trust brands, or companies, but they trust the people in their lives, both online and offline. Therefore, as marketers, it's our job to reshape the entire idea of marketing as it's traditionally been done. I am excited to be at Moody College with its rockstar faculty and students. It is one of the most respected and rigorous schools in the world for business, innovation and communication. My hope is to bring students a new way of thinking that will help them build and scale real influence for long term growth.
Russell earned a Bachelor of Science in Business from the University of Richmond and a Master of Business Administration from Mercy College.