David Ryfe Named New Moody College Journalism and Media Director
Ryfe brings more than a decade of experience as an academic administrator
David Ryfe, a renowned educator, leader and scholar, has been appointed Professor and Director of the School of Journalism and Media at The University of Texas at Austin starting Aug. 1.
Ryfe comes to UT Austin from the University of Iowa, where he has served as director of the School of Journalism and Mass Communication since 2014. He succeeds Kathleen McElroy, who has served as director of the school since 2016, and during which time, she recruited, retained and promoted numerous outstanding faculty, as well as oversaw a reaccreditation, rebranding and expansion.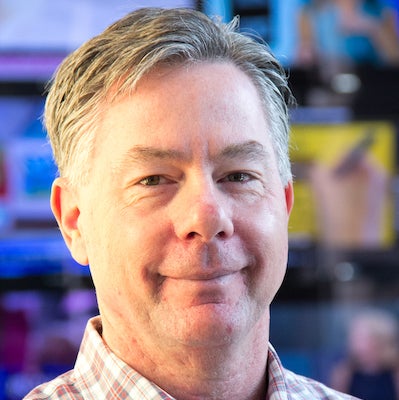 "Under the leadership of Dr. McElroy, the faculty and staff have made great strides," Ryfe said. "I see my role as keeping the momentum going, extending the school's impact and reach within our communities, particularly the Austin community, continuing to innovate and collaborate with others in Moody College and beyond, and working to build upon the school's reputation as a leader among journalism schools and the profession."
In addition to more than a decade of experience as an academic administrator, Ryfe has published extensively in the areas of presidential communication, political communication, public deliberation and the history and sociology of news. His most recent book, "Journalism and the Public," explores how the journalism field is shaped by the public life where it is embedded, and while it shares similarities across the globe, it isn't practiced the same.
Currently, Ryfe is researching the rapid disruption of American journalism over the past two decades, looking at eight news organizations to understand the current and near-term future of local news in the digital age. His 2021 essay, "The Economics of News and the Practice of News Production," published in Journalism Studies, won the 2021-2022 Bob Franklin Journal Article of the Year Award from Routledge/Taylor and Francis.
"A first-generation college student, Dr. Ryfe has a strong commitment to supporting student success, particularly for those who are most vulnerable," said Moody College Dean Jay Bernhardt. "He is a seasoned and transparent leader who strongly supports faculty in helping to guide in important decision-making. He has the right combination of experience, skills and empathy to be an outstanding director and to support all faculty, staff, students and partners."