Preserving all perspectives
The VOCES Oral History Project celebrates 20 years
Arnold Garcia grew up in San Angelo, Texas, and he also got his start as a reporter at his hometown newspaper. Garcia wrote obituaries for the San Angelo Standard Times.
"The first night in the newsroom I knew it was love at first sight," Garcia said.
His journalism career was interrupted when he was drafted into the Army on Oct. 19, 1969. Garcia served during the Vietnam War until 1971.
Garcia recalled watching the 1986 Vietnam War film, Platoon, with his father and his father's best friend. Once the movie was over, his father's friend asked, "Where are the Chicanos? Where are the Chicanos?"
In 2011, Garcia shared his military experience with the VOCES Oral History Project, which launched at The University of Texas two decades ago with the mission of capturing the untold stories of Latinos and Latinas who served in the military.
"I needed to tell that to somebody all in one sitting," Garcia said. "If it weren't for VOCES, those voices would be lost. I think these stories are important because we defended this nation."
VOCES is dedicated to recording and weaving the stories of Latinas and Latinos into national, state and local narratives. The nationwide project began with the focus of capturing the stories of those who served during the World War II generation and has since expanded to include the Korean and Vietnam Wars, as well as people who have played key roles in Latino political and civic progress.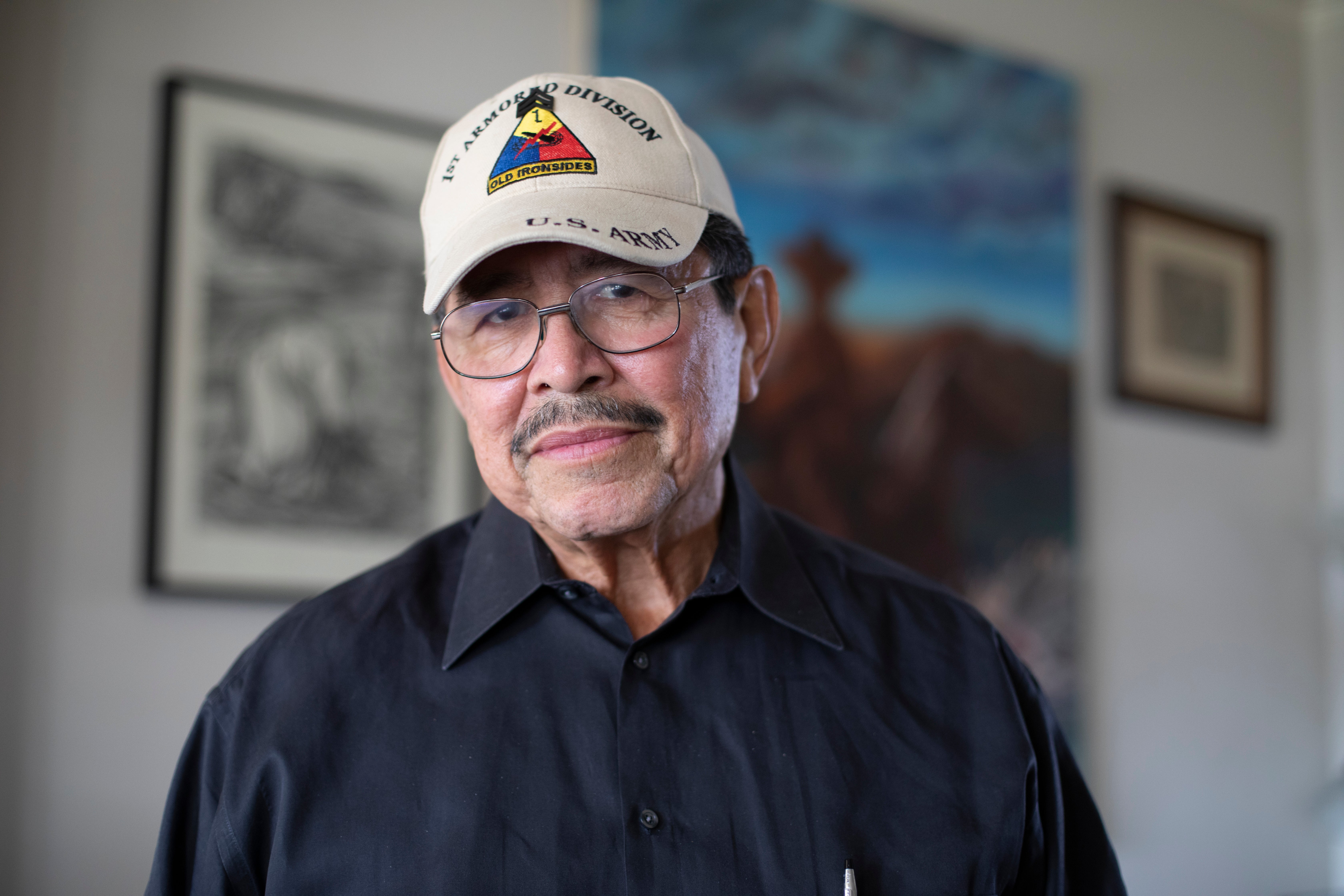 "Anybody will tell you that when a man or woman puts on a uniform and goes to a war zone, the entire family is affected by this, the entire community is," said Maggie Rivas-Rodriguez, founder and director of VOCES. "Oral history is the best way to capture the perspective of men and women who too often did not leave a public record."
VOCES is housed within the School of Journalism at Moody College of Communication and relies on a team of students and volunteers to help gather stories. Since its founding, the project has videotaped more than 1,240 interviews and collected more than 10,000 photographs. Original materials are housed at the Nettie Lee Benson Latin American Collection at UT Austin.
"It's been an army of people, literally an army of men and women who have lent their expertise, their time, their money to helping us succeed," said Rivas-Rodriguez, when reflecting upon the project's 20th anniversary. "I am hoping that people will take away from this is the understanding and the awareness that the Latino experience is the American experience. You can't tell the story of our country's history if you don't include everybody in our country's history."
After his military service, Garcia continued his career as a journalist with the Austin American-Statesman.
"The Army made me a better reporter because I lived life and knew more about people," Garcia said.
Join VOCES as they celebrate 20 years of documenting, disseminating and preserving the Latina/o experience in the United States on Sunday, Nov. 10 at the LBJ Presidential Library on the UT Austin campus.