2019 Friends of the College
Saluting the people who make Moody College distinct
The Moody College of Communication hosted its Friends of the College dinner and awards ceremony on Thursday, Nov. 7 on The University of Texas campus.
The annual event brings together faculty, staff, students, alumni and supporters to celebrate accomplishments from the past year and also salute and acknowledge the people who make Moody College special.
---
2019 Friends of the College Honorees
Outstanding Alumni Awards
Bestowed annually to a Moody College graduate, our Outstanding Alumni Awards acknowledge individuals who have distinguished themselves in professional and private life.
Elizabeth Chambers (B.J. Journalism, '03)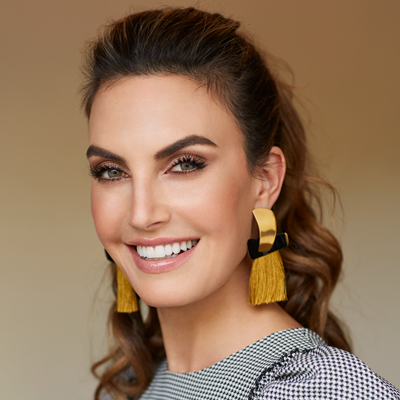 While finding success as a visionary culinary entrepreneur, Elizabeth Chambers has remained true to her roots in everything she does.
Her passion for cooking has led to her being the Founder/CEO of Bird Bakery, a judge on two Food Network shows, Cupcake Wars and Sugar Showdown, and a contributor to the "Today" show hosting cooking segments.
The roots of her interest began with her fondest childhood memories in her family's kitchen. Her mother, sister and uncle are gifted chefs. Her late grandmother, who happened to be her best friend, was the inspiration for Bird Bakery. She owned a popular catering company in San Antonio for many years.
Her first job right out of UT was at Current TV, where she reported on hard news. On her first international assignment, she traveled to Sasabe, Mexico, and Nogales, Arizona, to cover immigration. Chambers still relies on her journalism skills and serves as Chief Correspondent for the Human Rights Foundation, which has taken her to the Korean border to stand side by side with North Korean defectors.
She equates the attributes of being a good journalist with being a good CEO. She believes that one key to running a business is understanding employees and their different personalities -- the ways they think and work, and what they need and require from you. Those insights are also used to pursue challenging and complex stories.
Fred Farias III (B.S. Speech, '80)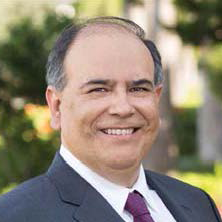 Fred Farias III earned a bachelor of science in speech, went on to become an eye doctor and has dedicated his professional and personal life to the service of others.
He opened his first McAllen, Texas, optometry practice in 1988 and is the CEO of 20/20 Vision Care. He has contributed in numerous ways to his profession, including as a past gubernatorial appointee to the Texas Optometry Board and president of the Rio Grande Valley Optometric Society.
Farias was also previously named the American Optometric Association Optometrist of the Year in recognition of his years of service as a therapeutic optometrist and glaucoma specialist.
He contributes to state and national organizations that provide vision screenings and eye care to communities in need. He volunteers as an InfantSEE provider, a no-cost public health program developed to provide professional eye care to infants nationwide, while also organizing and sponsoring vision screenings throughout south Texas.
An active advocate for learning and scholastic opportunity, he has served on the Texas Higher Education Coordinating Board since 2015 and is currently vice chairman of the board and also chairman of the Academic Workforce Success Committee.
He serves as a lifetime member of the UT System Chancellor's Executive Committee, and on campus he is a leader among the UT Austin Development Board and Longhorn Foundation Advisory Council. He also works with The University of Texas Hispanic Alumni Committee, which he founded in 2001.
DeWitt Carter Reddick Award
Established in 1974, the DeWitt Carter Reddick Award honors the UT campus leader who served as the first dean of the college of communication. He paved a way for communicators to study and advance into society and among a workforce that produces work for the common good. The award recognizes excellence in the field of communication.
Alberto Ibargüen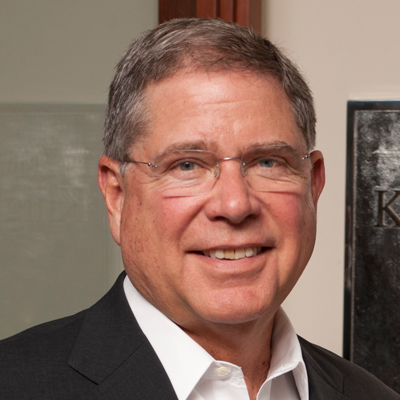 A graduate of Wesleyan University and University of Pennsylvania Law School, Alberto Ibargüen also served in the Peace Corps in Venezuela's Amazon Territory and was a programming and training officer in Colombia.
Finally after practicing law in Connecticut, he transitioned to the world of news and journalism, working for the Hartford Courant and Newsday.
Ibargüen is the former publisher of the Miami Herald and El Nuevo Herald. During his tenure, the Miami Herald won three Pulitzer Prizes and El Nuevo Herald won Spain's Ortega y Gasset Prize for excellence in journalism.
Since 2005, he has served as president of the John S. and James L. Knight Foundation, one of the nation's most respected journalism non-profit organizations. He began his tenure of leadership as the journalism industry also began its evolution from newsprint doorstep delivery to digital distribution.
While his leadership has maintained the foundation's commitment to promoting democracy through informed, engaged communities – essentially bringing the news to the people – he has also guided the foundation's shift from simply supporting journalism and protecting journalists to transforming cities through partnerships that create good and create impact.
The Knight Foundation is committed to – and monetarily supports – advancing journalistic excellence in the digital age, sustaining successful, inclusive cities, and connecting people and places through the arts.
Last February, the Knight Foundation doubled its investment to strengthen journalism, committing $300 million over the next five years, to build a future of local news and information, which the foundation identifies as essential for our democracy to function.
Robert C. Jeffrey College Benefactor Awards
The Robert C. Jeffrey College Benefactor Awards were established in 2006 to honor individuals who have given generously to the college, through their time or resources, and also to memorialize Dr. Jeffrey. He served as dean from 1979-93, attracted talented, bright faculty members and built the college's endowment. He is remembered for his warmth, commitment and charm. He passed away in April 2000.
Sylvia Ponce-Carson (B.S. Advertising, '84)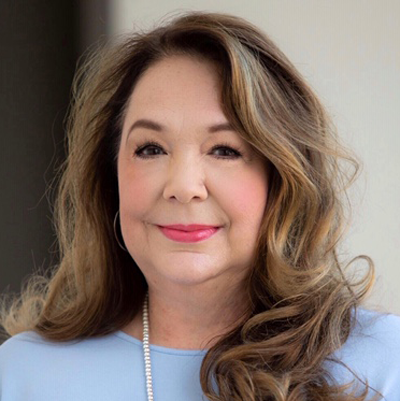 Since coming to KUT/KUTX in 2001, Sylvia Ponce-Carson has been key to the station's growth, maturity and sustainability.
As deputy general manager, she oversees membership, program sponsorship and business services. In other words, she creatively figures out how to convert listener hours into net revenue.
Early on in her time at KUT, she changed the way the station handles sponsorship to open up a multi-million dollar line of revenue. She also created a sustainable membership model.
She led a capital campaign that resulted in the beautiful KUT public media studios housed in the heart of the Belo Center for New Media. Thanks to her fundraising prowess, the station also launched KUTX 98.9 FM, as well as the 2015 debut of the statewide news magazine, Texas Standard.
Ponce-Carson is recognized across public media for her fundraising and membership strategies, and she has been generous with her time in training, coaching and advising dozens of development professionals in our business.
This past year, she was a driving force in helping the state's four biggest public radio stations come together in a new statewide collaboration to create The Texas Newsroom.
Dan Rather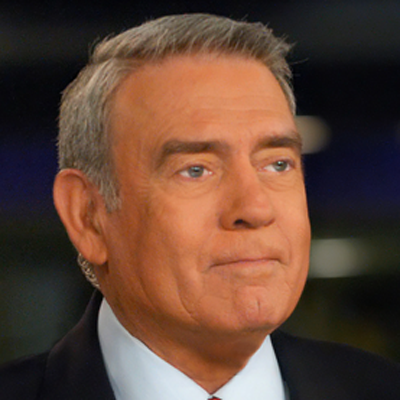 Dan Rather is a legendary reporter and news anchor, and perhaps most importantly, he has devoted 60 years of his life to reporting the news in a manner that is both fair and accurate.
He added elements of courage, diligence and excellence to covering the most significant people and events of his time. With those characteristics, he developed trust with his audience, and became known as a voice of reason and truth.
Simply said, Rather reported with guts, never wavering in the face of institutional power, threats or danger. His passion for news, for getting the story and taking on the most challenging assignments is unmatched.
He is best known as anchor and managing editor of the CBS Evening News, but he began as an AP reporter covering East Texas in 1950. He then moved on to work in radio, television and print journalism in Houston.
He joined CBS News in 1962 for what would become an historic 44-year career.
As a reporter and newsroom leader in the south, he covered the JFK assassination and the Civil Rights movement. Later, as a television correspondent, he covered national politics, wars in Vietnam, Afghanistan and Iraq and interviewed US presidents and other worldwide leaders, including world-exclusive, news-breaking interviews with Saddam Hussein in 1990 and 2003.
His tenure as evening news anchor from March 9, 1981 to March 9, 2005 is the longest tenure in broadcast journalism history.
He has received virtually every honor in broadcast journalism, including numerous Emmy and Peabody Awards, as well as citations from critical, scholarly, professional and charitable organizations.
In 2006, he founded the company News and Guts to focus on investigative and international reporting and maintain the ethos that underscored his career. The HDNet news programming has received multiple Emmys for war and investigative reporting which examined the plight of women abroad.
Anita Vangelisti (Ph.D. Speech Communication, '89)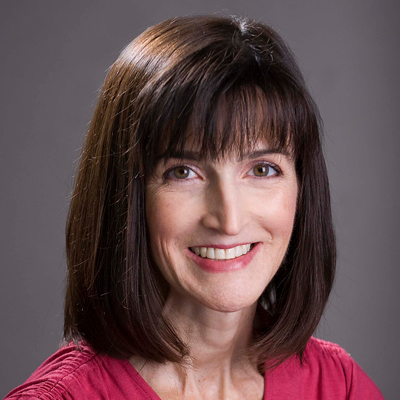 As a classroom leader, Anita Vangelisti is the Jesse H. Jones Centennial Professor in Communication. She has been awarded numerous teaching accolades throughout her career including the Regents' Outstanding Teaching Award from the UT System, the Moody College Teaching Excellence Award and The Eyes of Texas Excellence in Teaching Award. She serves as a Provost's Teaching Fellow, which is a group of forward-thinking, community-minded faculty committed to improving teaching practice and campus culture at UT Austin.
In a nomination letter for her Regents' Outstanding Teaching Award, one colleague wrote that her "teaching changes lives. Her students learn important theories and lessons about communication in family and close relationships, brag about her classes to their friends and roommates, and stay in touch long after the classes are over."
As a scholar Vangelisti focuses on communication and emotion in the context of close, personal relationships. She has published numerous journal articles, edited or authored several books, including the Cambridge Handbook of Personal Relationships, the Routledge Handbook of Family Communication and Hurt Feelings in Close Relationships. Her book Interpersonal Communication and Human Relationships is one of the best-selling undergraduate textbooks on interpersonal communication and serves as the textbook for courses around the world, including for one of the most popular classes on the Forty Acres taken by almost 1,000 UT undergraduates each year.
Her scholarship has been recognized by a number of awards, including the Mark L. Knapp Award in Interpersonal Communication from the National Communication Association. She has served as president of the International Association on Relationship Research and is a Distinguished Scholar of the National Communication Association. Her research is consistently published in the top journals in the field.
At Moody College, she is thoughtfully involved in the entire educational experience. As a result of her passionate belief in the importance of research and that the quality of its research is a key differentiator for Moody College, as well as her proven success in guiding her own graduate and undergraduate students in the research process, she was named Associate Dean for Research and Graduate Education for Moody College in 2015. She has been a tireless advocate for graduate student stipends, and she serves on the graduate education task force which is addressing issues critical to graduate education at UT.