Outstanding Spring 2017 Grads
Moody College celebrates the Spring Class of 2017

Moody College spring commencement takes place Friday, May. 19 at 3:30 p.m. in the Frank Erwin Center, 1701 Red River St. The ceremonies will also be webcast live. Here are a few of the outstanding students who have majored in the Moody College and who will be graduating in the Class of 2017.
Andrew Byrne
B.S., Advertising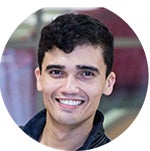 Born in Cape Town, South Africa, Andrew Byrne gravitated toward advertising because of a passion for business, talent for persuasion and a desire to be creative. He chose the program in Moody College because of its ranking as the top program in the United States. Graduating with a minor in French and a certificate in Business Foundations, Byrne was a member of the Communication Council, associate director of advertising in student government, assistant creative director of fashion publication SPARK Magazine, and an original content creator at Texas AdGrad social media. He credits the support and wisdom of Liza Stavchansky-Lewis for helping him cultivate a diverse skill set and apply it in and outside the classroom. Byrne plans to either accept an offer with an ad agency in Austin or pursue a position in the fashion industry. 
---
Rachel Real
B.S., Communication Sciences & Disorders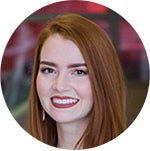 From Saint Hedwig, first-generation college student Rachel Real chose Moody College because of its diverse options and was interested in communication sciences and disorders because it paired her interests in communication and medicine. Her work as a research clinician with Courtney Byrd and Elizabeth Hampton in the Michael and Tami Lang Stuttering Institute taught Real to tailor support, guidance and treatment to every client while learning the importance of research. Real participated in the Texas Darlins spirit organization, National Student Speech Language Hearing Association, Lang Stuttering Institute Student Leadership Organization, Austin Speech Labs and SPARK Magazine. Upon graduation, Real plans to attend graduate school at Texas Woman's University and pursue a master's in speech-language pathology with a focus on brain injuries, pediatrics and/or aphasia.
---
Gladys Acosta
B.S., Communication Studies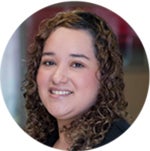 First-generation college student Gladys Acosta studied political communication with a minor in Latin American Studies and a certificate in Latino Media Studies with dreams to one day run for elected office and inspire students like herself. While at UT Austin, Acosta was in the University Leadership Network, I.E. pre-graduate mentorship program, UT Votes and the Annette Strauss Institute for Civic Life. The native of El Paso also participated in Gateway Scholars, studied abroad for a Maymester in Cuba, interned with the Division of Diversity and Community Engagement on campus and for State Representative Cesar Blanco and the Texas Senate Democratic Caucus. Acosta is graduating two years early and plans to pursue work in education policy, the nonprofit sector or a political campaign.
---
Alex Samuels 
B.J., Journalism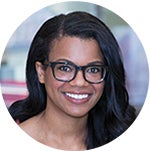 Alex Samuels chose to pursue journalism at Moody College because of its esteemed national reputation. While at UT Austin, Samuels was a member of Texas Student Media (including Texas Student Television's KVR News and news blog BurntX), the Senior Fellows honors program, and National Association of Black Journalists. She also served as a fellow with the Center for Politics and Governance. The Dallas native credits journalism faculty members Kathleen McElroy, R. B. Brenner and Robert Quigley for their teaching and guidance. Following internships with USA Today, The Daily Dot and The Texas Tribune among others, Samuels plans to stay in Austin with the Tribune as their first-ever community reporter. There, she'll be an ambassador to communities the outlet seeks to cover, support "crowd-powered" reporting across the newsroom and produce journalism in service of those communities.
---
Cindy Lien
B.S., Public Relations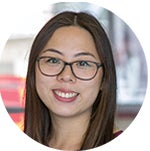 While on the Forty Acres, Dallas native Cindy Lien served as a member of Texas Public Relations Society of America, Texas Belles event planning group and as a student ambassador for Communication Career Services. Her favorite experience in the college was creating a campaign for H-E-B and pitching her team's ideas to marketing executives at H-E-B headquarters for an exciting, competitive and rewarding real-world experience. Lien said Terry Hemeyer's honesty and wisdom in the classroom was influential and credited Career Services advisors Barbara Johnson and Julie Brewer for motivating and guiding her entry into the field of communication. Upon graduation, Lien plans to work for a large advertising or public relations agency and help national brands tell their stories.
---
John Byron Hanby
B.S., Radio-Television-Film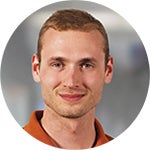 John Byron Hanby IV made his first documentary at the age of 8 and started his own video production company, Fractal Visuals, in 2012. His company has now produced hundreds of commercials and music videos for bands and businesses around the world. Growing up in Austin, Hanby was mentored by film teacher Emily Burdett McIntyre at Westlake High. On the Forty Acres, Hanby said the guidance, mentorship and friendship he gained from faculty members including Charles Ramírez Berg, Tom Schatz and Ben Bays and staff members including Development Director John Brejot, Advisor Jeffrey Marsh and Dean Jay Bernhardt among others, were the highlights of his time. Graduating in three years while juggling school and a successful business, Hanby also produced videos for various departments across campus including Title IX and BeVocal. Upon graduation, he plans to continue producing corporate and creative films in Austin.