Opportunity to make a difference
Scholarship opens door to resources, education
Miguel Anderson is a journalism honors first-year student from Richmond, Calif.
Because his mom was a single-parent who "worked a lot," Anderson said he "grew up having to do a lot of things by myself."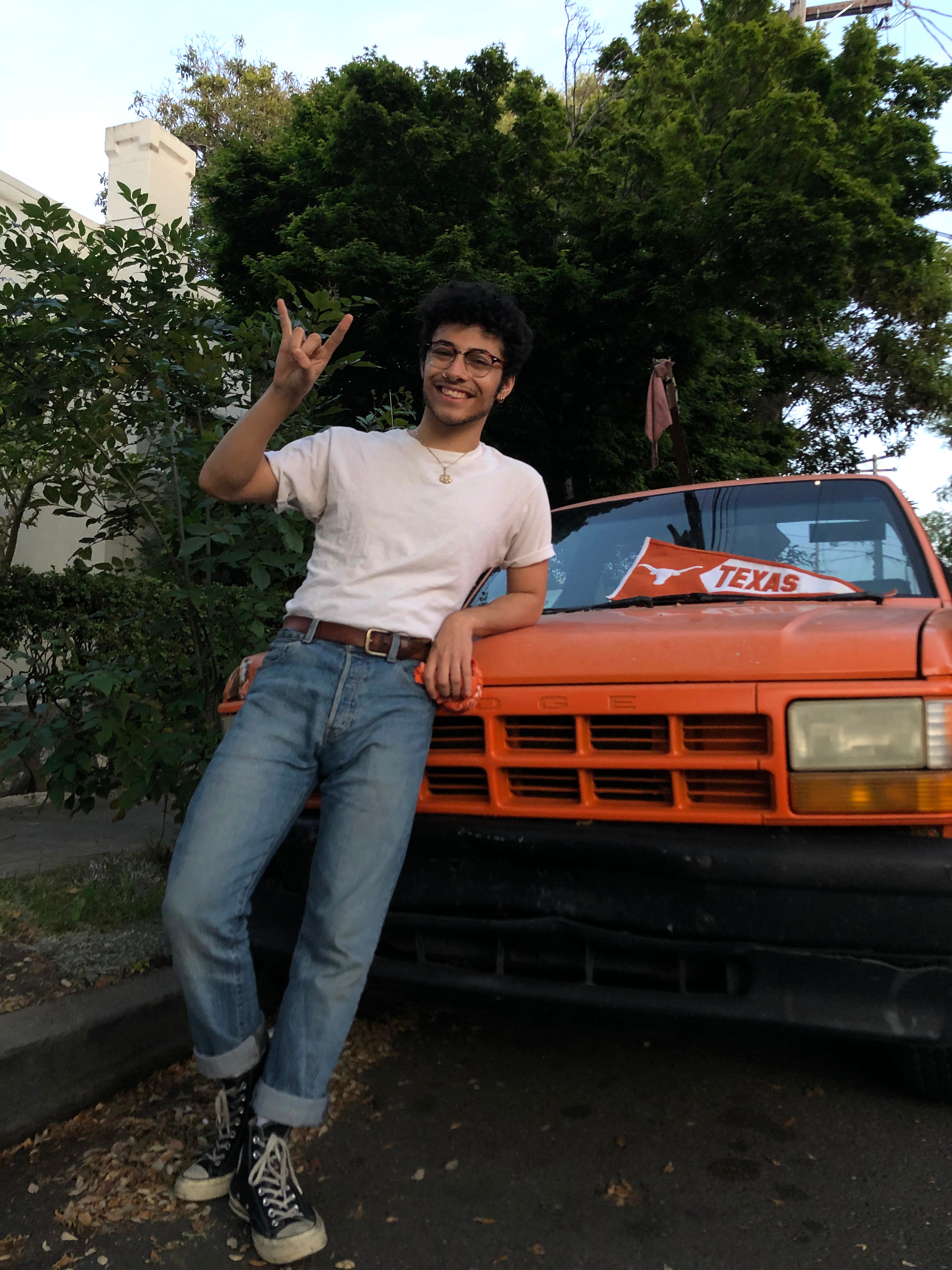 Through his resourcefulness, and the Bay area's metro rail system, Anderson discovered many enriching extracurricular and educational opportunities that were not available in his low-income neighborhood .
"I honestly feel so grateful to be from and grow up in such a place. The Bay Area has a great deal of diversity and opportunity," he said.
Anderson is a recipient of a four-year Impact Scholarship, which is awarded to students who make a big impact on their communities and are selected for demonstrated leadership, proven academic success and overall perseverance.
"I earned my scholarship opportunity through my hard work. I did a lot of extracurriculars in high school, and I feel like my work towards community service really put me on the map," Anderson said. "Next thing is getting a dual-degree after my first year (at UT Austin). I'm currently looking into the ethnic studies, sociology, and humanities departments. I also want to conduct research on racist and classist barriers in media industries."