Moody pride: Spring graduates
Meet some of Moody College's remarkable graduates
Dean Jay Bernhardt and the Moody College of Communication will host an online community celebration to honor the graduating class of 2020. The virtual commencement ceremony is planned for Saturday, May 23 at 2 p.m.
Please meet some of Moody College's remarkable graduates from the Spring Class of 2020.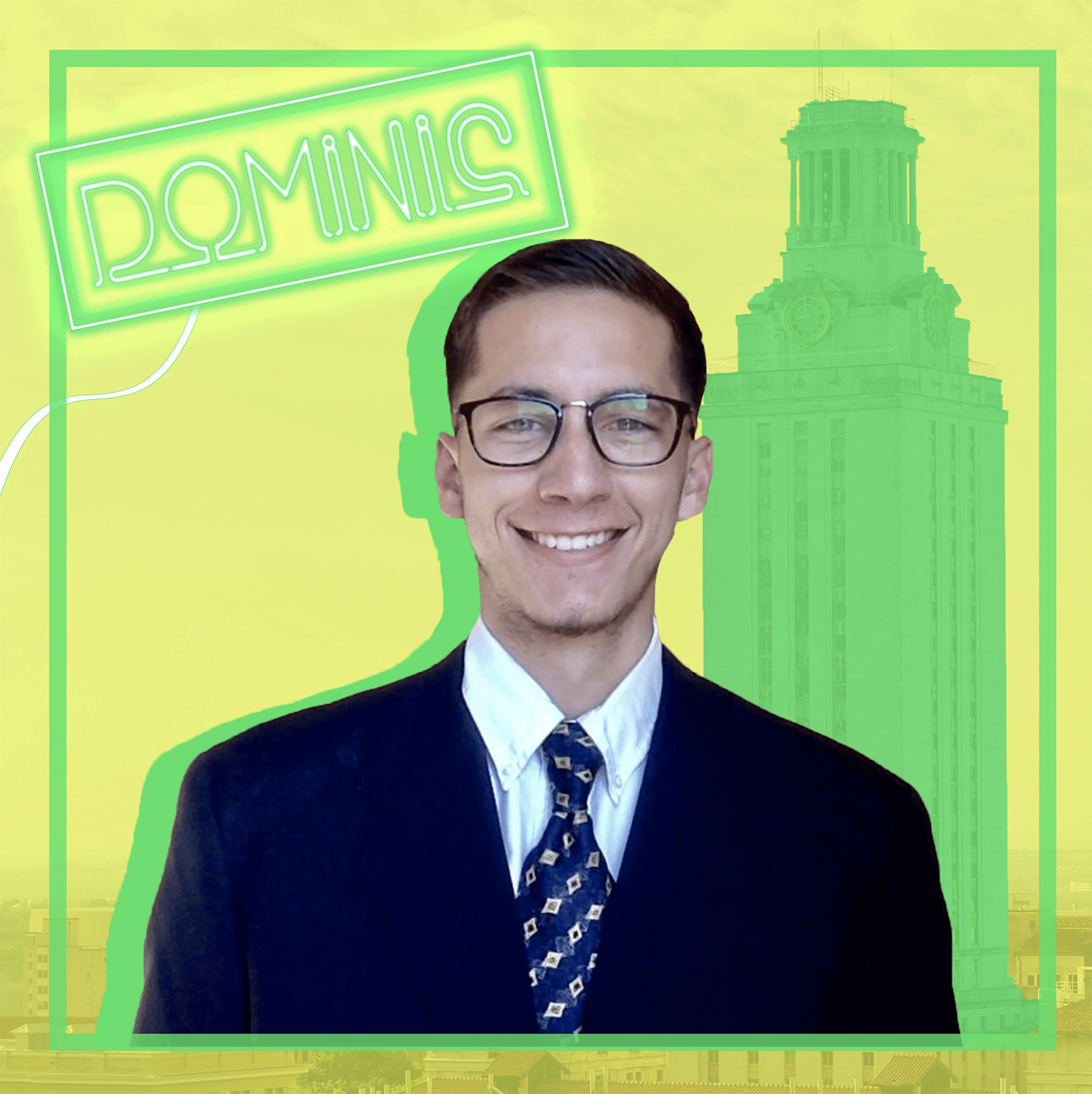 Dominic Anaja
Communication Sciences and Disorders
El Paso, Texas
For as long as I can remember I wanted to study at UT in the Department of Communication Sciences and Disorders. When I got my acceptance letter in December of 2015, it was the happiest day of my life.
People ask me pretty regularly what it's like to study in the Moody College of Communication. My answer will never change. "It's not like anything," I say.
And that's because of the incredible support system fostered by the faculty, advisors and students I've had the pleasure of working with over the last four years.
In addition to studying and caring for patients in any speech-language pathology setting, I am devoted to sharpening my craft as an up-and-coming basketball official.
Benji Cohen
Communication Studies
San Antonio, Texas
Growing up, UT was always my dream school. It was perfect for a lot of reasons -- cool city, close to home and a world-class education. It's still surreal that I had the privilege of attending this amazing school.
Moody College's reputation stems from its amazing faculty and staff. I've had some amazing professors over the past four years, and a special shout out to my academic advisor, Jennifer Porras, who kept me composed and on track to finish my degree in four years.
The past few months have been strange times for everyone but especially this class of graduating seniors. Obviously, this isn't how we wanted to go out, but there is a long journey ahead. We can always be grateful we successfully attended this university, and I think we'll all look back and know what a great first step it was.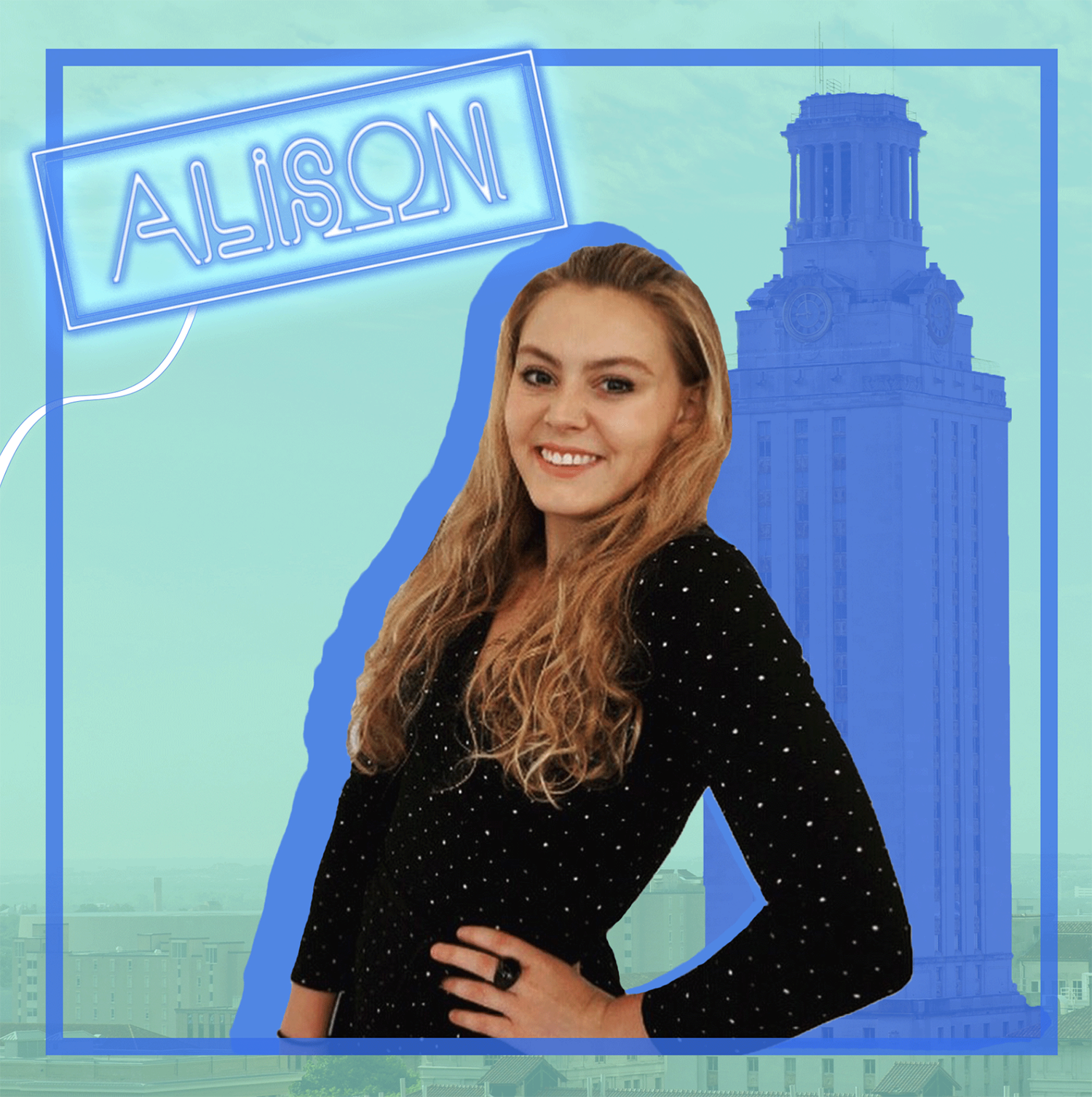 Alison Gibson
Advertising
Austin, Texas
I grew up in Austin, Texas with a dad and brother who both went to UT. Burnt orange has always been in my blood. I am so blessed to be a student-athlete at the University of Texas.
I am passionate about being a role model and mentor for young student-athletes struggling with the rigors of life. One thing I've learned is that defeat is inevitable, but those who get back up and continue working hard rise to the top.
Moody College's staff, professors and students have stood behind me in all my academic and athletic endeavors, and I am also inspired to go out of my way to make an impact even if it seems impossible.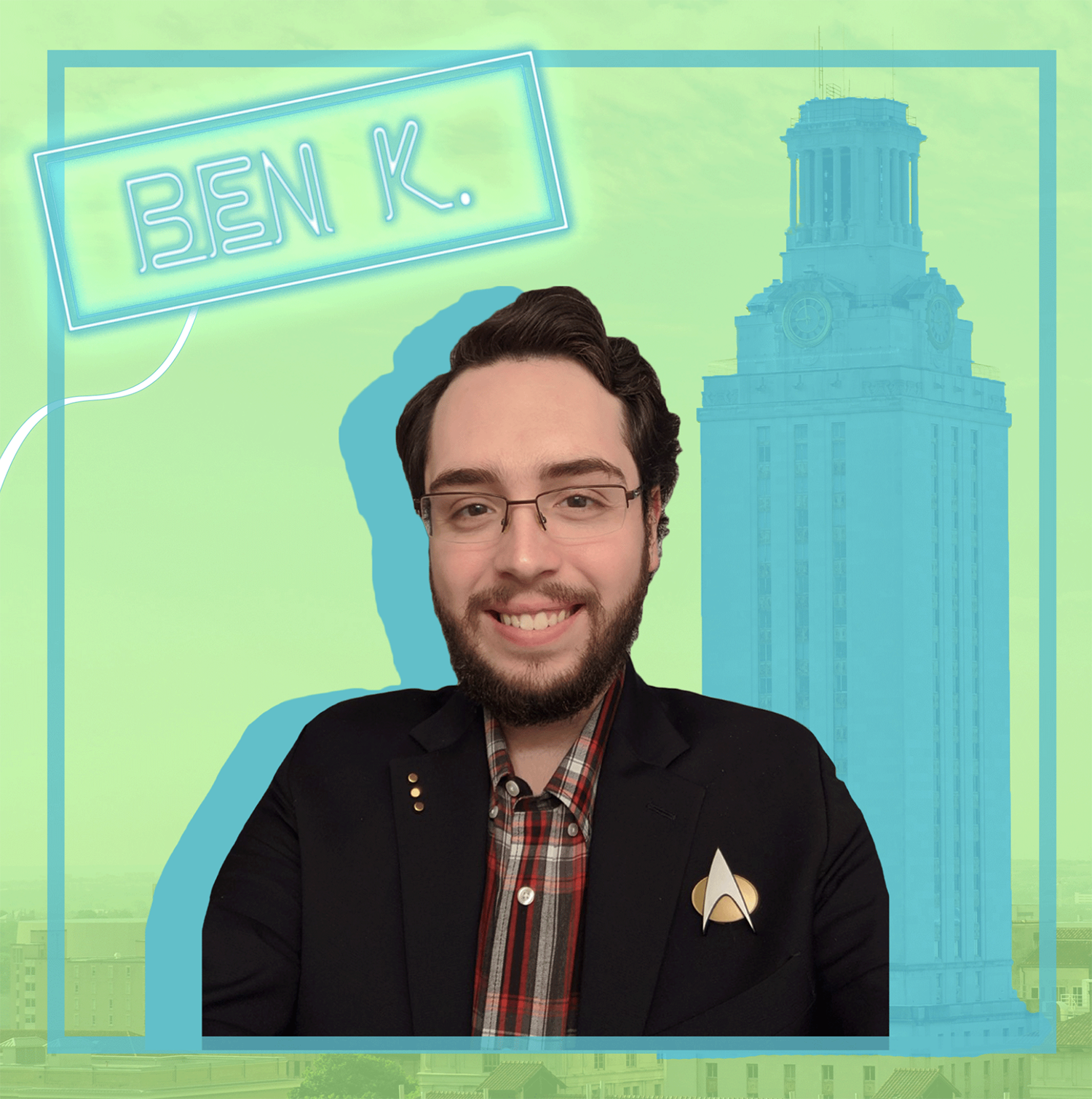 Benjamin Kelder
Radio-Television-Film
Manasquan, New Jersey
I first applied to Moody College after seeing how many of my film role models went here. And I have to say it's been one of the best choices I've ever made. The four years here, along with all of my friends, have been some of the best years of my entire life.
TSTV and KVRX are more fun than I thought I'd ever have a student organization and also one of my best sources of knowledge.
I work on campus at the Liberal Arts Instructional Technology Services. If you ever took a class with a professor on camera, and there is all these crazy, fun effects, that's what I've been doing. I hope to continue after I graduate. I think it's going to be a lot more important that any of us really realized, especially when you think about how we're graduating.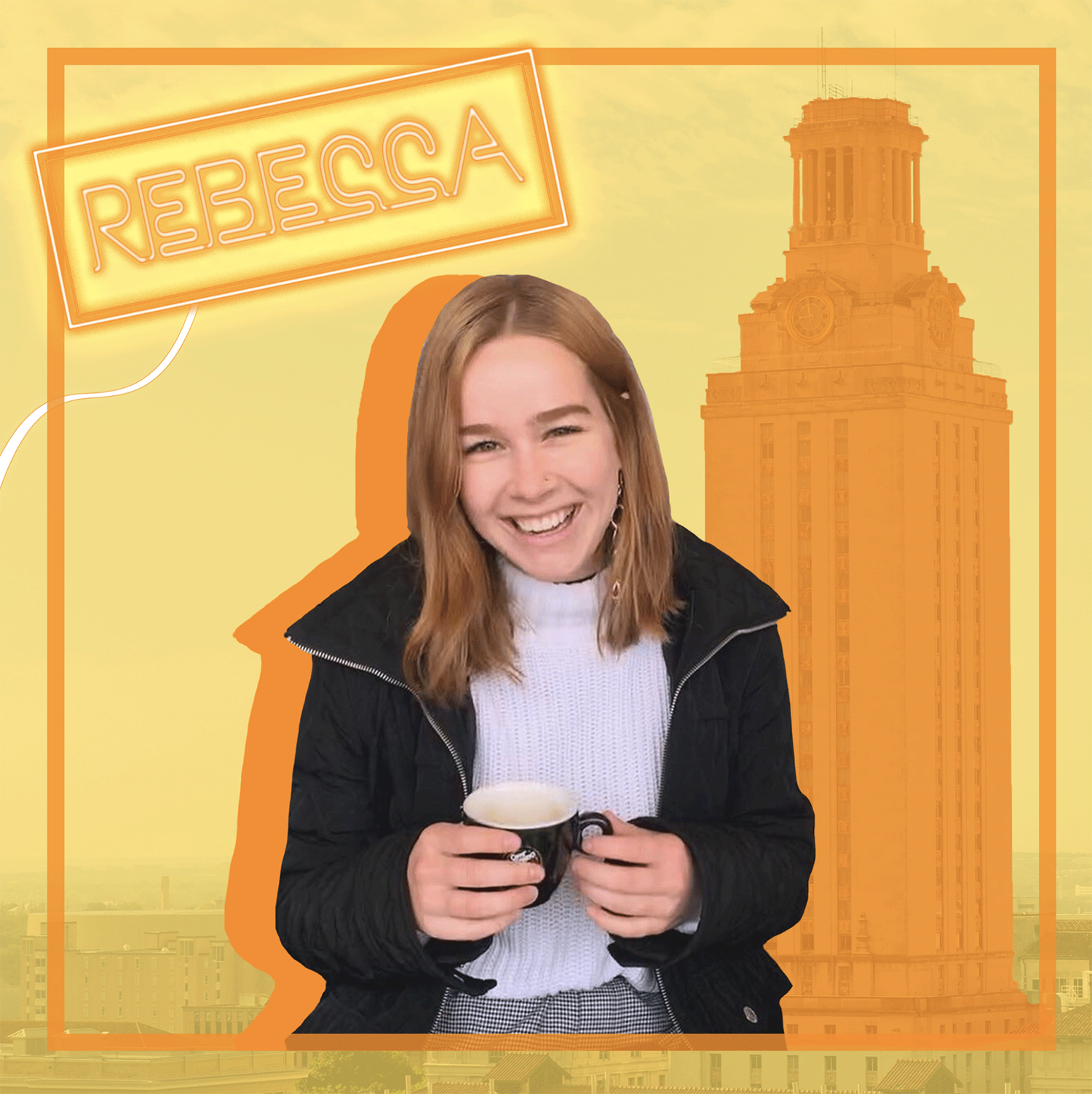 Rebecca McCraney
Communication and Leadership
Midland, Texas
I am passionate about education reform, working with kids and research.
I was part of the first incoming freshman class to join the Communication and Leadership major. In fact, I was one of the only students in that major at orientation. I am so thankful because of my passionate professors, knowledgeable advisors and incredible opportunities to expound on my knowledge.
With the help of Dr. Jennifer Jones-Barbour I focused my passion for education into a thesis. Most importantly I learned about who I am and where I want to be.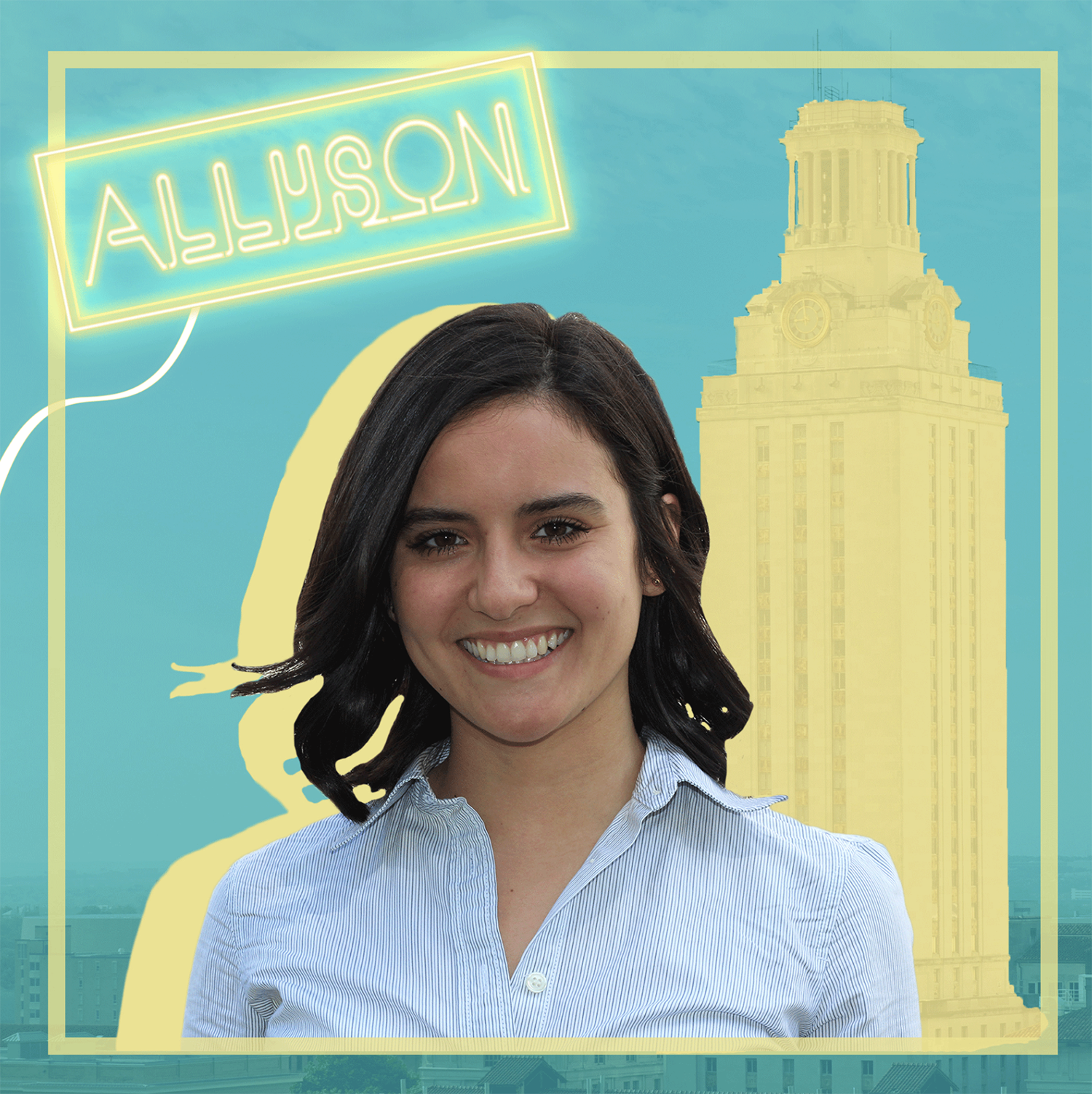 Allyson Ortegon
Journalism
Cibolo, Texas
I am passionate about understanding people and communities, giving a voice to their experiences. Journalism has been my passion since I was a sophomore in high school.
I knew when it came time, I wanted to apply to be here, at one of the most prestigious journalism schools in the nation. I am now the third of three siblings to graduate from UT, and I've had the greatest four years thanks to my friends, classmates, professors and mentors I've met along the way.
Wherever I'll go I'll be confident because of UT and because of the community of support I have in my fellow Longhorns.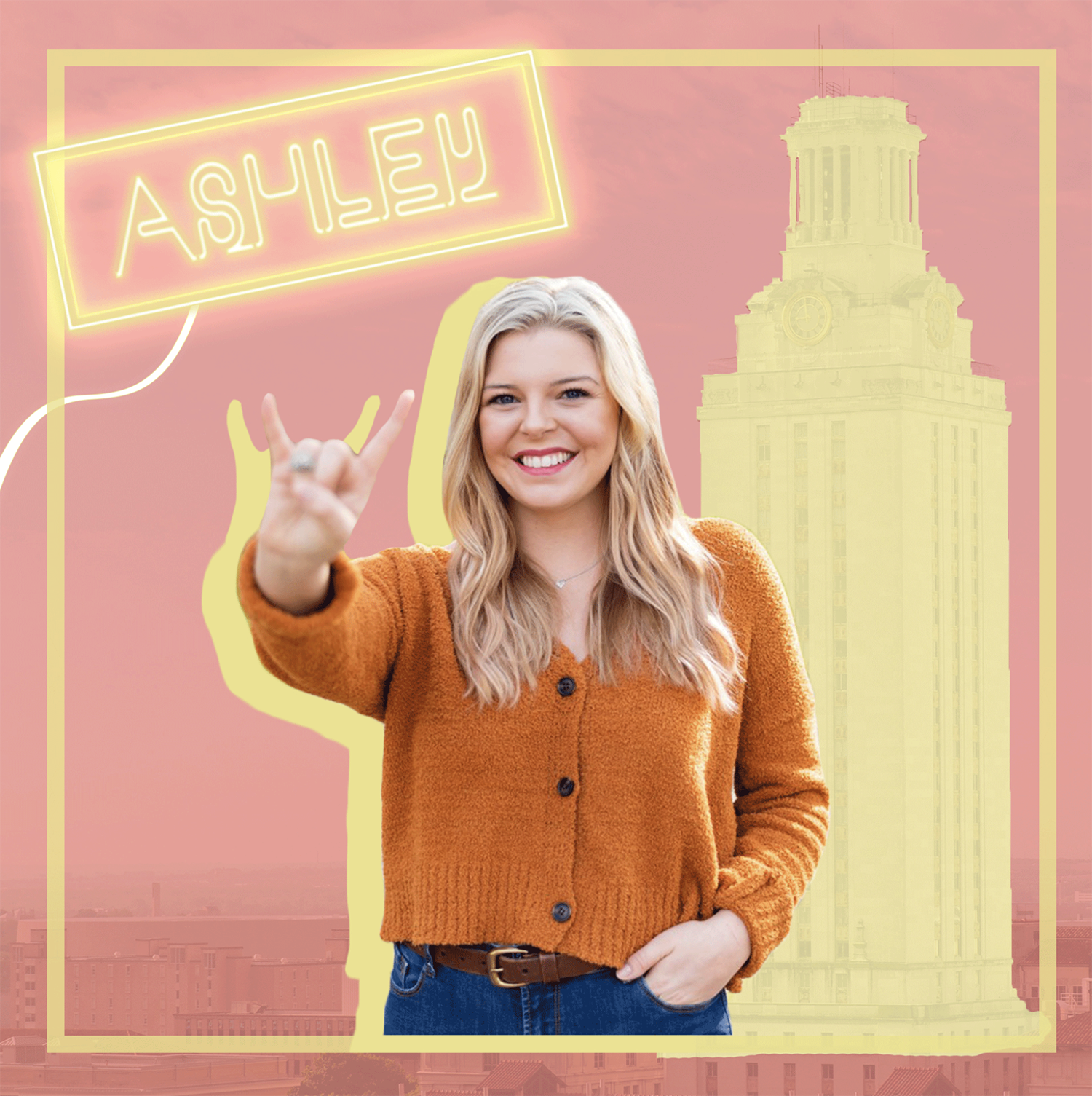 Ashley Stone
Public Relations
Grand Prairie, Texas
From a very young age I knew that I wanted to go to UT Austin. I began that journey in 2006 when I attended Explore UT and created a weather newscast here in the Moody College of Communication.
That day set in stone for me where I wanted to go to college, and here I am completing my degree as a Texas Longhorn.
My experience here has been truly amazing both in the classroom and out. My goal is to work in the aerospace industries as a public relations specialist and hopefully one day I'll be at NASA.