Moody College audiology doctoral student takes on important leadership position
Ged Pearson named to the Executive Council of the National NSSLHA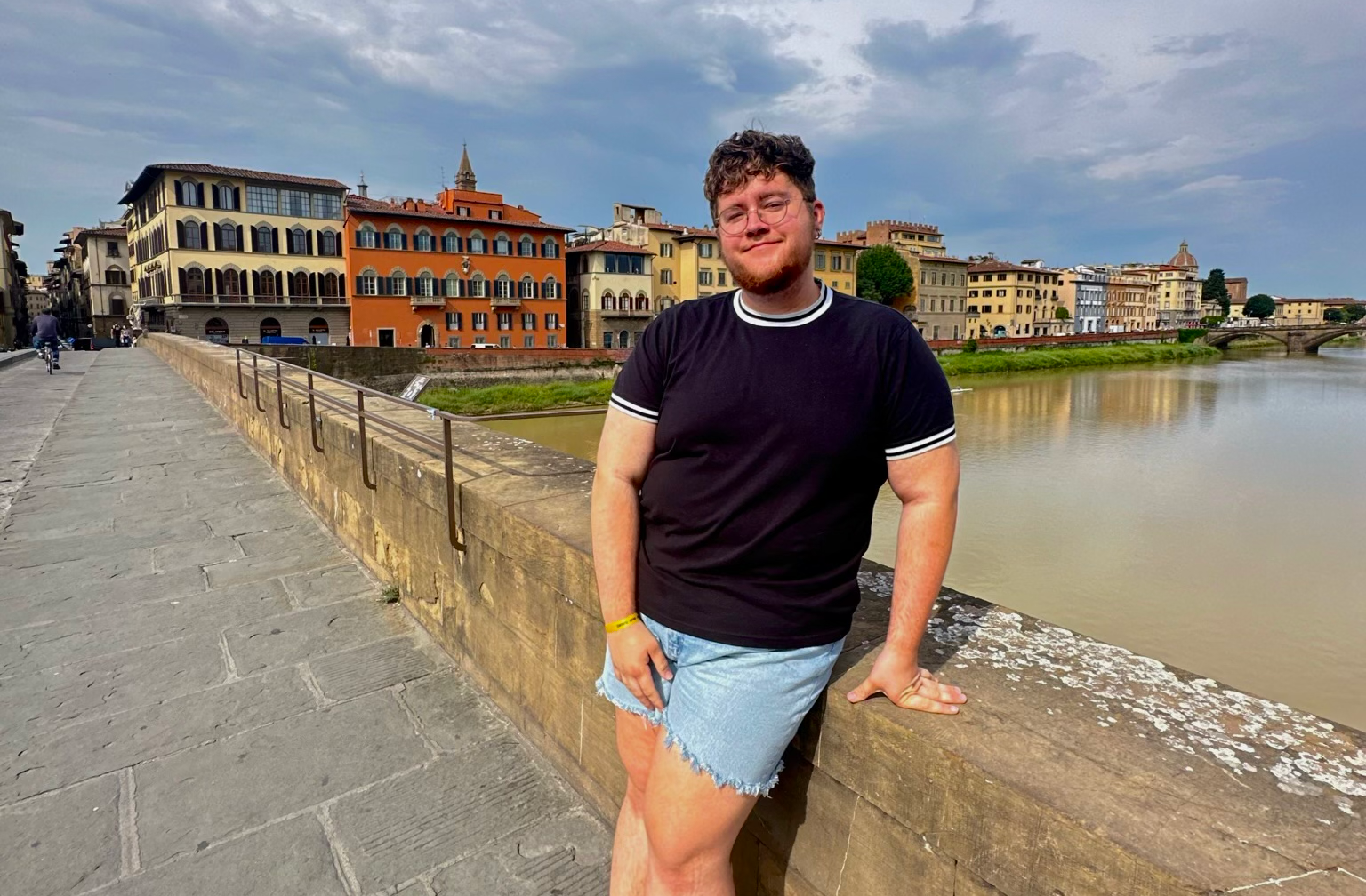 Ged Pearson started college as a music major, studying classical piano and clarinet. In his small hometown of Seaford, Delaware, he was known as the "music person."
During the pandemic things changed. A future in the arts seemed unpredictable. Pearson said he was losing his passion for music, and in that, his direction in life.
His sister, who was studying communication sciences and disorders, suggested to him that he pursue a career in audiology. Pearson, 22, had always been interested in the medical field, so to him, with his background in music, it felt like the perfect fit.
"I've always been fascinated by the various means through which humans communicate," he said. "Language and communication are the foundation on which our lives are based; therefore, being a professional in this field allows me to be an integral part of the beautiful journey that arises with communication differences. It also enables me to provide assistance in maintaining or improving their preferred communication needs, and in turn, increases their quality of life."
In May, Pearson graduated from James Madison University with a bachelor's degree in communication sciences and disorders and began looking for places to go to graduate school.
"Last year, I went on a trip to Austin and fell in love with city, music, nature. Downtown was so vibrant," he said. "UT was really high up on the list of schools for audiology. It was a done deal at that point. I applied, was accepted and spoke to first year and second year students, and all my doubts just went away. I know that Austin is where I am meant to be."
Pearson started his doctoral program this fall. 
This summer, he was named vice president for planning (audiology) of the National Student Speech Language Hearing Association, or National NSSLHA, which is an organization of nearly 11,000 domestic and international student members studying CSD, speech-language pathology and audiology at the undergraduate, graduate and doctoral levels. Pearson is one of 12 students on the Executive Council, which governs over the organization's programmatic and administrative policies, including the strategic plan and budget, and represents the student voice on various committees of the American Speech-Language-Hearing Association, or ASHA.
Pearson, in his role, will serve as a student representative on the organization's multicultural issues board, identifying underrepresented students in audiology and helping the professional board create resources for marginalized communities. 
"It's definitely a large undertaking, to be honest, to be an ambassador for this national organization," Pearson said. "But it's something I think I'm ready for. I think I am qualified to take on the position and offer a different perspective. My goal from this is to learn and to serve all the individuals and students in my field."
Pearson will graduate with his doctorate in audiology in 2027 at 26. In the meantime, he said he'll be enjoying Austin and all it has to offer — in many ways staying close to his musical roots by embracing the city's music scene. "I am excited to start a new life for myself and meet new friends from across the country," he said.