Hearst executive and Moody benefactor Frank A. Bennack, Jr. inducted in American Advertising Hall of Fame
Frank A. Bennack, Jr., newspaper icon and Moody College benefactor, will be inducted into the American Advertising Hall of Fame on April 25, 2017.

Bennack will officially accept his honor at the 67th annual American Advertising Federation Hall of Fame Awards at the Waldorf Astoria hotel in New York City along with Stan Richards, advertising icon and namesake of the Richards School of Advertising and Public Relations. Seven members were previously inducted for 2016 including friend of the Moody College Roy Spence (BA '71), co-founder and chairman of Austin-based advertising firm GSD&M.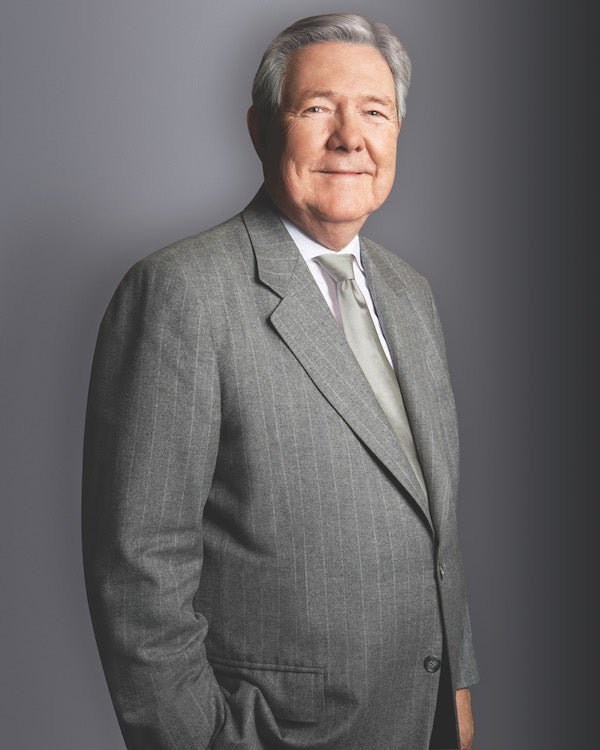 "Honoring such a visionary and trendsetter in the field of media is well-deserved," said Moody College Dean Jay Bernhardt. "We appreciate Frank's intelligence and tenacity, and his exceptional generosity in support of our students and programs."
Bennack is the executive vice chairman of Hearst Communications, Inc., one of the nation's largest private companies with a broad range of publishing, broadcasting and cable networks. Bennack served as Hearst's CEO for more than 28 years from 1979 to 2013, increasing revenues 12 times and growing earnings more than 30 times through investments, acquisitions and startups with Hearst's current holdings at about 360 businesses and 20,000 employees.
During his time at Hearst Communications, Bennack oversaw numerous gifts on behalf of the Hearst Corporation to Moody College. These include faculty and visiting scholar fellowships and the renovation of the Texas Student Media building, which was renamed the Hearst Student Media building in recognition of the gift.
As a teenager, the San Antonio native was host of both television and radio programs and eventually broke into publishing, rising from classified advertising salesman to newspaper publisher by the age of 34.
Under his tenure, Hearst and partners help launch A&E, HISTORY, Lifetime, invested in the ESPN family of networks, diversified holdings in healthcare information and global ratings agencies and operates 31 television stations outright. Hearst also created magazines such as Country Living, Food Network Magazine, HGTV Magazine, Marie Claire and O, The Oprah Magazine.
Founded in 1948, the Advertising Hall of Fame recognizes and celebrates the most accomplished and legendary figures in advertising and gives each honoree a "golden ladder" trophy with an inscription inspired by Isaac Newton which reads, "If we can see further, it is because we stand on the rungs of a ladder built by those who came before us."