Journalism Alumni Win Two Pulitzers
Former students win for commentary, breaking news photography

Lisa Falkenberg (B.J. '00) and Robert Cohen (B.J. '87), alumni of the School of Journalism, have won 2015 Pulitzer Prizes for their outstanding reporting.
"Being a school that consistently produces Pulitzer winners is a source of enormous pride for our graduates, faculty, staff and, above all, current students," said R.B. Brenner, director of the School of Journalism in the Moody College of Communication. "It gives our journalists of the future something to aim for."
Lisa Falkenberg
---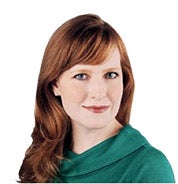 Falkenberg, a columnist for the Houston Chronicle, won the 2015 Pulitzer Prize for commentary for what the Pulitzer board called "vividly-written, groundbreaking columns about grand jury abuses that led to a wrongful conviction and other egregious problems in the legal and immigration systems."
The award is the first one in the 114-year history of the Chronicle. In a series of articles, Falkenberg examined the case of Alfred Dewayne Brown, who was convicted for the killing of a Houston police officer.
According to documents leaked by Falkenberg's sources and obtained through court records and Freedom of Information Act requests, she exposed witness tampering by a grand jury and prosecutors who never handed over crucial evidence to defense attorneys as required by law.
Ten years after his sentencing in 2005, Brown was granted a new trial, but Falkenberg said he is still waiting.
"I thank everyone who has encouraged me," Falkenberg said in a statement from the Houston Chronicle. "The stars kind of aligned on this. This was an accidental thing that I stumbled into, and I happened to stumble into it in a year when people cared a lot more about grand juries than they did in other years."
Robert Cohen
---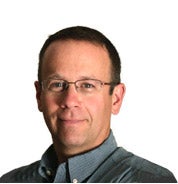 Cohen and the photo staff of the St. Louis Post-Dispatch won the 2015 Pulitzer Prize for breaking news photography for what the Pulitzer board referred to as "powerful images of the despair and anger in Ferguson, Mo., stunning photojournalism that served the community while informing the country."
Cohen and the photo staff of the paper covered the protests following the fatal shooting of Michael Brown in Ferguson last August. Lynden Steele, director of photography for the Post-Dispatch, said his photographers worked relentlessly to capture the story.
"From August through November, the photographers displayed an amazing commitment to covering this story – they were tireless, brave and dogged in their reporting," Steele said in a statement from the paper. "At the height of the protests, eight staff photographers covered Ferguson from 6:30 a.m. until about 3 a.m. They built relationships in the community, followed leads and made great, story-telling pictures."
The Pulitzer Prize-winning announcements were made in New York on April 20 and mark the 99th annual class.