Moody College ranked among best colleges of communication worldwide
The Center for World University Rankings 2017 edition (CWUR) crowned the Moody College of Communication No. 5 globally for the study of communication and rated the audiology and speech-language pathology program No. 3 in the world in a new report released April 3. In addition, the 2017 QS World University Rankings ranked Moody College No. 6 among communication and media studies program worldwide in their report released in March.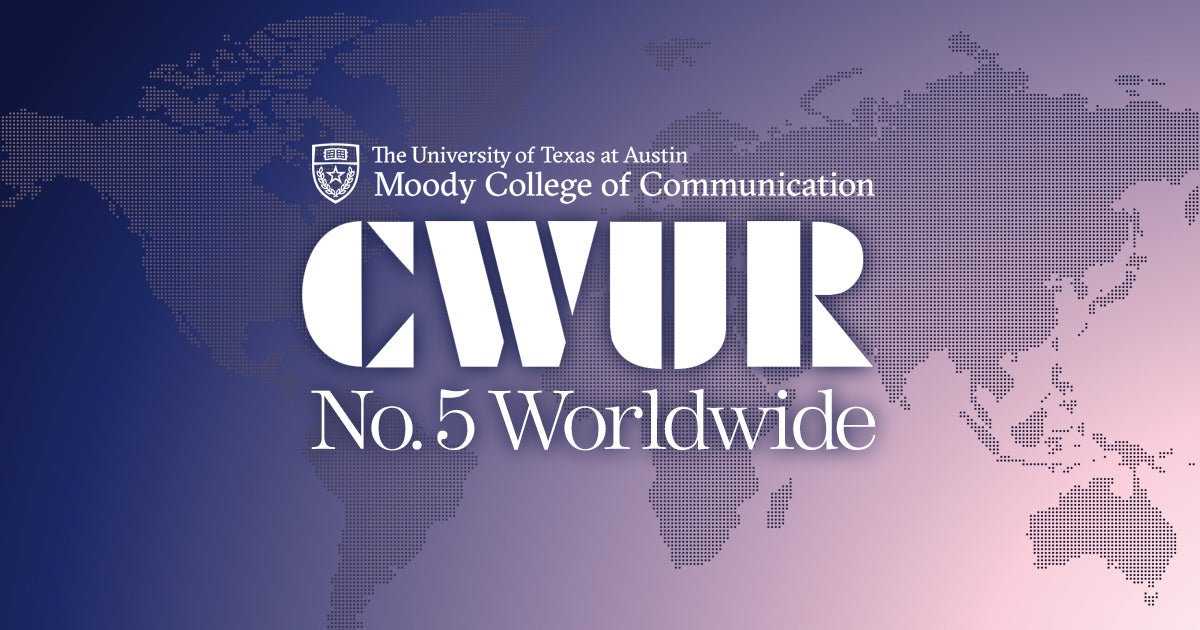 The CWUR rankings lists the top 1,000 programs out of more than 25,000 degree-granting institutions of higher education worldwide, making it the largest academic ranking of global universities.
"This ranking reflects the work we've been doing at Moody College in our goal to be the best college of communication in the world," said Jay Bernhardt, dean of Moody College. "I'm gratified that our excellence has been recognized through our world-class faculty members, students and supporters and this is great news for alumni, whose degrees continue to increase in value."
The CWUR index of "Rankings By Subject" ranked Moody College the No. 5 program in the world for the study of communication using eight objective indicators to rank the world's top 1,000 universities by quality of education, alumni employment, quality of faculty, publications, influence, citations, broad impact, and patents. The audiology and speech-language pathology program was ranked No. 3 globally based on the number of research articles in top-tier journals with data obtained from Clarivate Analytics.
The report follows yet a third recent release of U.S. News and World Report's 2017 edition of "Best Graduate Schools" which ranked the master's in speech language pathology program No. 7 and the doctorate of audiology program No. 13 in the nation. Both programs are housed in the Department of Communication Sciences and Disorders.