Film By Moody Alum Takes Top Prize at Sundance
Competition jury calls it "an uproarious take on extended family, irreverence and tradition"
A short film created by Radio-Television-Film alumna Kayla Galang and a team of six other Moody College graduates won this year's Short Film Grand Jury Prize at the Sundance Film Festival.
The film, titled "When You Left Me On That Boulevard," is loosely based on Galang's childhood. It follows a teenager Ly and her cousins who get high before a boisterous family Thanksgiving at their aunt's house in San Diego.
A second generation Filipino American, Galang said the film is intended to invite the audience into her culture and capture the story of the community that raised her. She said she hoped to tell a story about life without referencing the struggle and hardship women of color face.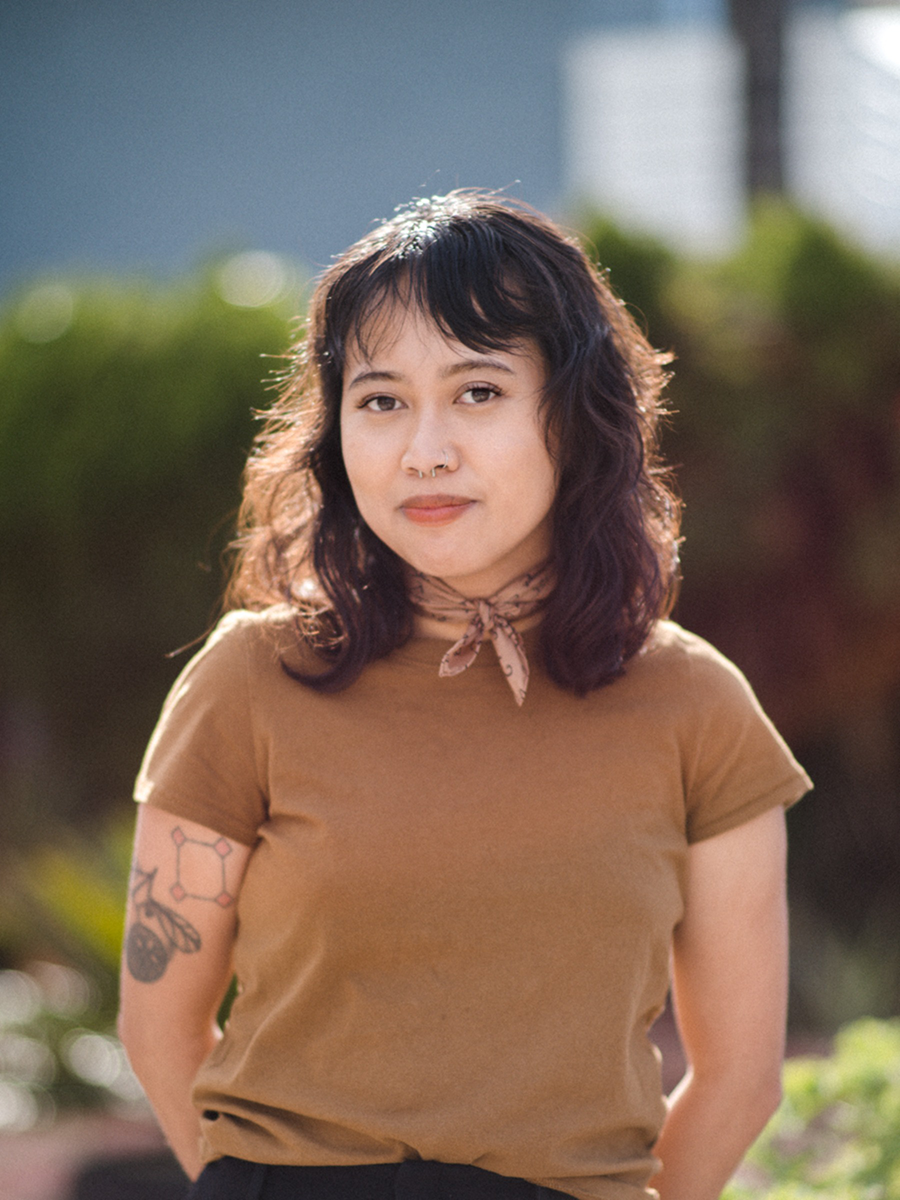 "I really wanted to make a carefree narrative, something finding joy and autonomy in an underrepresented community," Galang said. It was a way for her to revisit her story through a lens of retrospection and compassion for her younger self, she said.
The 2023 Sundance Film Festival Short Film Competition Jury called "When You Left Me On That Boulevard," which clocks in at 13 minutes, "an uproarious take on extended family, irreverence and tradition with incredible attunement to details and frame."
Galang has been working on the film for the past two years, with the help of Moody College alumni: producers Alifya Ali, Udoy Rahim and Samantha Skinner; director of photography Rajinee Buquing; editor Matt Stryker; and sound designer Will Kurzner.
Alongside her network of UT alumni, Galang also enlisted the help of childhood friends and others from the San Diego neighborhood she grew up in, Paradise Hills, the setting for the movie.
Galang, who graduated with a degree in Radio-Television-Film in 2014, always had a passion for film growing up, making a ritual of seeing something at the box office every weekend with her parents. In high school she began to watch more niche programs, including those on the Sundance Channel.
"That's how I discovered the independent filmmaking space," Galang said. "I realized I didn't have to make anything in the parameters of a box office success, and just make something on my own terms."
Galang made the film to share her story and experience with audiences. Sundance was only a dream. But after waiting for months to hear back, she got the unexpected acceptance call.
"I woke up in the middle of the night and saw I had a missed call from someone with Sundance. The next morning she called back and told me we got in," Galang said. "I took a sick day because I hadn't slept a wink since I saw that missed call."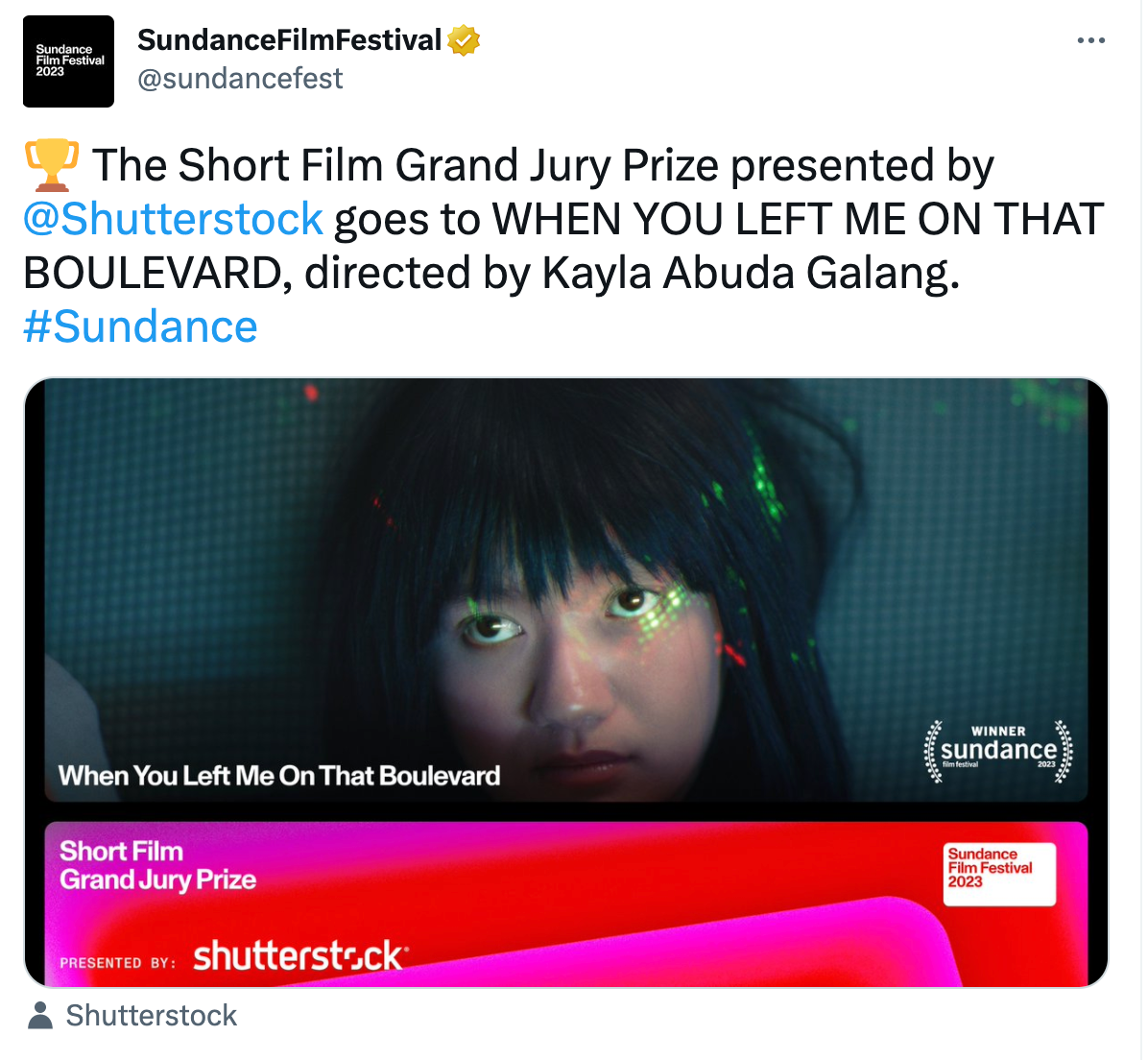 With many deadlines following the acceptance call, Galang and her crew began work immediately to finish the movie and prepare for its premiere.
"All of my producers who were in town came straight over. We finished the movie in less than a month after that," Galang said. "The journey has been really cool in that it's opened up a lot of opportunity and exposure to my work."
The Moody alum who worked on the film said it was a natural feeling to come together.
Stryker said collaborating with people he graduated with was second nature. "I've known many of these people for the better part of a decade. I've matured as a filmmaker with them," he said. "The people are the major experience for me, and all the ways that UT facilitated those connections is what I'm most grateful to the school for."
Skinner agreed it was especially exciting to come together with other UT alumni and to use the skills she learned post-graduation to create the film.
"We established community agreements early on, which included things like making space to communicate through conflict, and prioritizing each other's wellbeing," Skinner said. "By taking so many production classes at UT, I got to learn where my boundaries lay when it comes to collaboration and find others with similar sensibilities."
In addition to filmmaking, Galang also works in the College of Liberal Arts, where she creates documentary and other narrative content for clients from various departments around UT.
"Being able to flex those filmmaking muscles really encouraged me to go out and make something of my own," Galang said. "I've been very fortunate to keep myself available and curious about other opportunities to make movies and do my own things."
Galang attributes the way she works now to the freedom she had to explore her creative interests at Moody.
"I was very fortunate to be able to hop on set throughout my undergraduate career and try on different hats of filmmaking," Galang said. "I feel like it has made me a lifelong student as I continue on my directing path."
One of the most substantial things Galang took away from her education was learning how to create a workspace that suited her, including prioritizing time to rest and taking accountability.
"I got to meet so many different people and collaborators," Galang said. "I really got to fine tune my sense of what I valued in collaborative space."
Galang stresses to students the importance of originality in filmmaking, and how staying true to your narrative and vision can allow you to connect with people in unexpected ways.
"I would stray far away from trying to make something anyone else has made," Galang said. "Everyone has their own background and strengths that can be put forth to come up with really original and resonant work. I went back to my community. I visited my adolescence and was able to make something relatable to other people I found. I think it is really important to see what you can uniquely bring to the filmmaking process and go from there."