Alumni leverage communication degrees to establish successful liquor brands
When alumni Bryce Cottrell (B.S. Communication Studies '15) and Dan Garrison (B.S. Advertising '89) studied in Moody College, they hadn't set out to become entrepreneurs in the liquor business.
However, each has found his communication degree provided a strong foundation for running thriving alcohol brands: Cottrell's Noble Wolf Vodka and Garrison's Garrison Brothers Distilleries.
While Cottrell and Garrison have a lot in common, their journeys from the CMA to becoming CEOs were very different.
"Enjoy the ride. Smell the roses. Help people along the way. It is so true that the journey is more important than the destination."
Noble Wolf Vodka
The idea to start a distillery came to Bryce Cottrell while he was still an undergraduate studying corporate communication and playing defensive end for the Longhorns.
While on a flight to play a game against Iowa State, he watched an episode of the HBO show "Entourage" in which the character Turtle launches his own tequila brand. "I said, if he could do it, why couldn't I?," Cottrell said. "Everybody—and I mean everybody—thought I was crazy."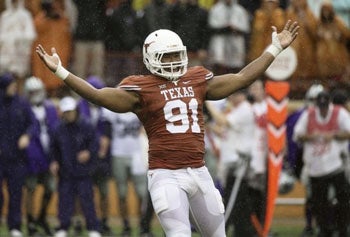 After graduating, Cottrell was determined to follow the dream—but he knew he needed help with the science. He was interested in creating a specialty vodka distilled from grapefruit, rather than from the traditional ingredients of wheat potato or corn.
Not knowing where to find a chemist to help develop the formula, he turned to Craigslist.
Miraculously, a chemist responded to his ad and agreed to help him for free. "I offered him a piece of the company, but he refused," Cottrell said. "So I paid him $80. He said he just wanted the satisfaction to say he did it. He even helped me find a distillery."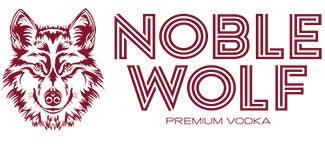 In order to fund the production of his first batch, Cottrell earned money driving for ride-haling companies Uber, Lyft and Ride Austin. Soon, he had earned enough to pay for the first two pallets of Noble Wolf Vodka.
Since then, the Noble Wolf brand has continued to grow and is the first premium-grade spirit produced from 100 percent natural Florida grapefruits.
It's won several spirits competitions and is currently being sold in more than 60 locations in Austin and San Antonio. Cottrell said he plans to expand nationwide during the next five to 10 years.
Cottrell said some consumers are confused, because the vodka is not flavored. However, he says they walk away pleasantly surprised. "Because mine is made from grapefruit, it has half of the calories as everyone else's brand with a total of 45 calories per serving," Cottrell said. "It's also gluten-free and organic since I use whole Florida grapefruit, and it's truly a handmade vodka." 
Cottrell credits his degree in communication studies for much of his success. "I have to effectively communicate the brand in a way that grabs the consumer's attention when I do a tasting," said Cottrell. "When I'm having meetings with vendors, it's helped drastically because I'm able to articulate and effectively communicate my points, which helps get my brand into venues." 
The entrepreneurial spirit is a family tradition for Cottrell. His father Comer created the Curly Kit, a popular black hair-care product that had a major impact in the market. Comer would eventually buy a portion of the Texas Rangers and become the first African-American to own part of a major-league franchise. Sadly, Comer died in 2014.
Cottrell advises students to pursue their dreams and not play it safe. "I'm 23-years-old and I founded a vodka company," Cottrell said. "Nobody believed in me at first. My friends and family all laughed at me and thought it was ridiculous to try. I know it's so cliché, but it's so true: Just follow your dreams and don't be afraid of failure. You never know what could happen—and even though it may be scary at first—there is nothing worse than the fear of what could have been." 
---
Garrison Brothers Distillery
After spending the first part of his career in advertising, Dan Garrison found his life turned upside-down in 2001 when, at the age of 40, he lost his job.
Garrison said he underwent a midlife crisis that eventually led him to discover his true calling: bourbon.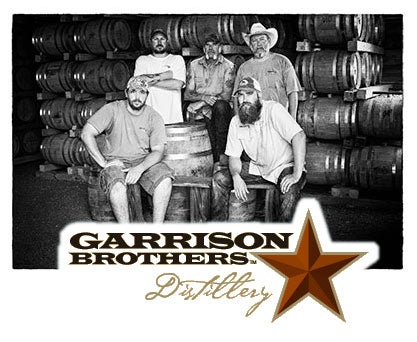 "Reinventing yourself at 40 years of age is hard," Garrison said. "I was pretty lost until I went to Kentucky. After that experience, I knew what I was going to do with the rest of my life. I borrowed money from everyone I knew and set out to build the first bourbon distillery in America outside of Kentucky."
Fast forward to 2017 and Garrison now runs Garrison Brothers Distillery in Hye, Texas, about 62 miles west of Austin. Billed as the first legal whiskey distillery in Texas, it's a craft operation with the spirits made by hand in small batches.
Garrison said the most difficult part of his job is navigating liquor distribution regulations. "All the rules favor large liquor distributors and hinder small producers," Garrison said. "Often, the cost of the bottle for consumers is adversely affected."
Not to be deterred, Garrison Brothers Distillery is growing its reach. Available statewide, the company is planning expansion to New York, Colorado, Arizona, Louisiana, California and Florida.
Garrison Brothers Distillery in Hye, Texas.
Garrison credits his degree in advertising for much of his success. "It's taught me how important careful, well-rehearsed and well-planned communications must be. It's one of the reasons I take email seriously but can't stand instant messaging or texting," Garrison said. "Nine times out of 10, business problems develop and become expensive because someone has mistakenly spread false, untrue or incomplete information because they were in too much of a hurry to take the time to explain things well."
Garrison advises students to not agonize over whether their career is heading in the right direction or worry about making enough money to support a family.
"Little did I know that if I had just focused on enjoying the things that I thought were cool—such as good bourbon—that my destined career would find me," Garrison said. "Enjoy the ride. Smell the roses. Help people along the way. It is so true that the journey is more important than the destination."