Moody College, COFA cross-collaboration culminates in design innovation
Department of Radio-Television-Film Assistant Professor Adriana Serrano and Department of Theatre and Dance Assistant Professor of Practice Erica Gionfriddo drew upon collaborative inspirations to create a course among film students learning production design and theatre and dance students studying choreography.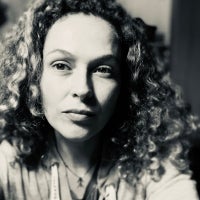 Adriana Serrano
The two classes, titled "RTF 366K Intro to Production Design" and "TD 332N Choreography: Design for Dance/Movement Theatre," are for upper-division majors. Classes met in a hybrid or blended mode, and students were divided into groups and notified by their instructors on which class days to participate in the physical classroom or online.
Radio-Television-Film senior Allie Nelson said mixing complementary but different disciplines helped foster creativity in the group.
"Together, we brainstormed the kind of message we hoped our collaboration would portray and used each of our creative assets to create something we are all proud of," Nelson said. "I loved getting the chance to collaborate and get to know students outside of my major."
Prior to spring break, students spent four class sessions over two weeks together to brainstorm around the topics of space, design and embodiment. Serrano and Gionfriddo each led one class session with exercises from their respective disciplines and drew attention to their work in relation to space and all its elements. For the final two class sessions, students were placed in small teams of two and three and created short dance films and an informal virtual screening. By using Instagram's model of one-minute videos as a guide, the final 13 films are live on a dedicated account billed under the title "Space, Place, Meaning."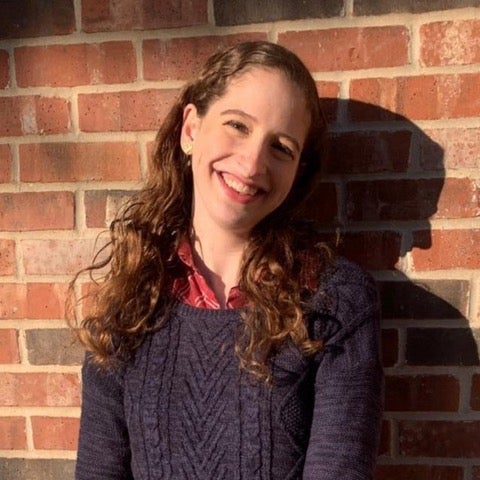 Allie Nelson
Students explored the ways their bodies feel within, are affected by, and change the spaces in which they interact. They drew inspiration from Juhani Pallasmaa's book "The Eyes of the Skin." Published 25 years ago, the seminal work is considered a classic on architectural theory by asking why the sense of sight has become so predominant in architectural culture and design.
Through the use of shapes, textures, walls, color, sound, and movement both indoors and out, students expressed their work through the combination of lighting, cinematography, voice, music, choreography, time manipulation, film editing, sound effects, special effects, graphics and transitions.
"This teaches them how to be open to explore different points of view by adding more layers in their process," said Serrano, who is a dually appointed instructor in Moody College and in the College of Fine Arts. "It's a learning experience on how to identify and use their independent strengths toward creating a collective piece of art."
Exploratory themes of the work include chaos and order, intention and failure, freedom and confinement, unity and separation, creation and destruction, stress and replenishment, and isolation and attachment.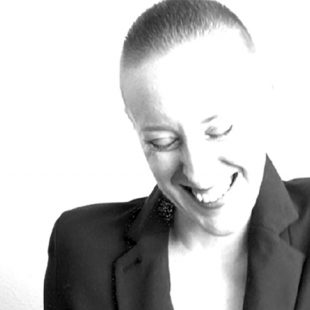 Erica Gionfriddo
Gionfriddo said film students had to consider creating from an abstract concept or physical feeling rather than a script or narrative, and the choreographers had to understand that their bodies aren't the only source of movement in this medium.
"Artistically, learning another medium's language by getting messy in the making of it is an invaluable experience for artists at any stage," said Gionfriddo, who has taught at UT Austin since 2015. "The idea of a module — short but more hands-on than a single master class or lecture — felt like the right introduction to possible lasting connections. Already, some of these students are communicating about future projects."