New Center For Health Communication director will leverage partnership with Dell Medical School
AUSTIN, Texas—March 27, 2017—Michael Mackert, an acclaimed researcher and teacher focused on using communication strategies to improve community health, has been named director of the Center for Health Communication at The University of Texas at Austin, starting summer 2017.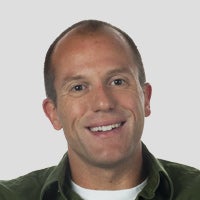 Also this summer, the center will officially move under both Moody College of Communication, where it was established, and the Dell Medical School, launching a groundbreaking partnership through which both schools will share oversight and support of the center. As director, Mackert will have academic appointments in both Moody College and the Dell Medical School.
This collaboration marks the first such center that links a communication college and school of medicine in the country—and seeks to leverage the assets of one of the nation's top communications schools to improve health everywhere. Through this landmark approach, researchers will have more opportunities to disseminate discoveries and improve health outcomes in tangible, measurable ways.
Mackert has taught at UT Austin since 2006 and served as deputy director for the Center for Health Communication since March 2016, when founding director Jay Bernhardt became dean of Moody College. Under Mackert's leadership, faculty affiliated with the center have launched community-based projects to engage men in prenatal health decisions, reduce unhealthy food and beverage advertising around schools, and identify policy and environmental changes to reduce child obesity in Latino communities.
Mackert said he wants to leverage collaboration between the Moody College, Dell Med and other partners—both at UT Austin and in the local community—to develop communication strategies that improve health in every part of Austin and Travis County, creating evidence-based models that can help other communities around the state and country.
"From the doctor's office to the Internet, communication already plays a key role in how people get and stay healthy. Effective communication can and should be used more, and more effectively, to improve health," Mackert said. "I'm honored to lead this center in staking out a leading role in transforming the role of health communication in health care and population health."
Mackert's research focuses on improving health literacy—the ways in which people obtain, understand, use, and communicate about health information to make informed decisions. He is the author of 95 peer-reviewed journal articles and has collaborated with experts in a wide range of disciplines from across the country and the UT Austin campus.
He has led or participated in funded projects from the U.S. Centers for Disease Control (CDC); Texas Women's Infants and Children (WIC) program; M.D. Anderson Cancer Center; the City of Austin; the Seton Healthcare Family and the LBJ School Center for Health and Social Policy; National Institute on Deafness and Other Communication Disorders; and the National Institute of Nursing Research.
He also has worked with numerous Austin nonprofits and organizations including People's Community Clinic, Literacy Coalition of Central Texas, Seton, and Austin Regional Clinic. He is currently serving as chair of the Provost's Teaching Fellows, a teaching innovation program at the university, and is recipient of the Regents Outstanding Teaching Award.
"As a faculty member in our college and as the deputy director of the Center for Health Communication this past year, Dr. Mackert has proven to be a visionary leader and an outstanding manager," said Jay Bernhardt, dean of the Moody College. "He is among the most respected scholars in the field of health communication. Through our new partnership with the Dell Medical School, I am confident that Dr. Mackert will strengthen collaboration among health care researchers, providers and community members to improve health and health outcomes in Central Texas and beyond through the application of evidence-based health communication."
Established in September 2014, the Center for Health Communication has quickly become one of the largest and most comprehensive academic health communication centers in the country. The center has more than 40 affiliated faculty members with diverse research interests from departments and colleges throughout the university.           
Health communication is a multidisciplinary field of study and practice that integrates evidence, strategy, theory and creativity to improve the health and well-being of individuals, organizations and communities by developing and delivering messages and data designed to influence health behaviors and policies.
"Dell Med's mission is to transform the way people get and stay healthy. There's no way to do that without transforming the way people—patients, physicians, agencies and everyone else—communicate about health," said Clay Johnston, dean of the Dell Medical School. "The Center for Health Communication, our growing partnerships with Moody, and Dr. Mackert's leadership will all go a long way toward helping make Austin a model healthy city."
Contact: Mike Mackert, (512) 471-8558; Stephen Scheibal, (512) 495-5062