Moody College claims three 2015 Outstanding Teaching Awards

The University of Texas System Board of Regents has selected three Moody College of Communication faculty members to receive its Outstanding Teaching Award.
The Moody College faculty members receiving the award are: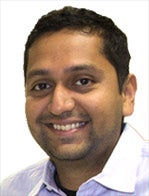 Bharath Chandrasekaran, assistant professor in the Department of Communication Sciences and Disorders. For more information on his research, visit the Chandrasekaran Lab website.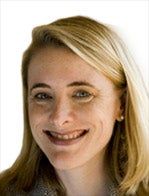 Sharon Jarvis, associate professor in the Department of Communication Studies. For more on Jarvis' efforts to improve political discourse, visit the Annette Strauss Institute for Civic Life website.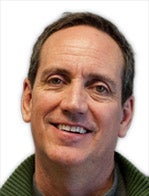 Kris Wilson, senior lecturer in the School of Journalism. For more on Wilson's research on television weathercasters' views on climate change and the role of political ideology, read a 2013 story about his study, "Ideology Trumps Meteorology."
In total, the Board of Regents chose 11 faculty members from UT Austin to receive the award, its highest teaching honor.
"There is nothing more important at a university than good teaching," said UT Austin President Gregory L. Fenves. "I thank the UT System and Board of Regents for recognizing the work of these talented faculty members, and I thank the recipients — at UT Austin and across the UT System — for inspiring their students every day."
The award honors outstanding performance in the classroom and dedication to innovation in undergraduate instruction, and has one of the nation's largest monetary gifts in higher education. Each honoree will be recognized at a ceremony Aug. 19 at the JW Marriott in Austin.
According to the Office of Information Management and Analysis from fall 2012, more than 3,000 faculty members taught courses at UT Austin, highlighting the rigorous evaluations performed during the vetting process and the overall exclusivity of the award.