Coaching write of passage
Moody Writing Support Program guides from conception to polish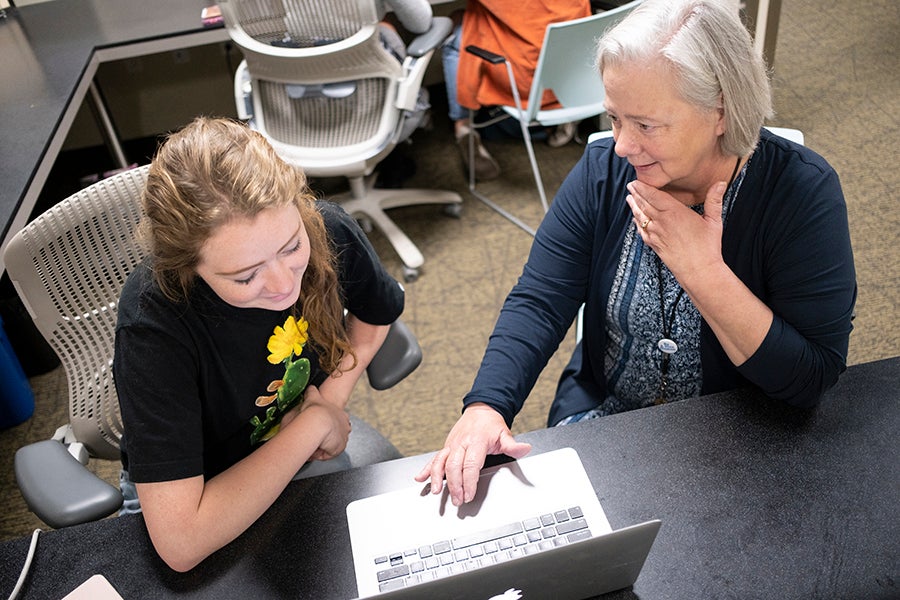 Sierra Juarez designed a newspaper when she was 4 years old. She gridded out a news section and placed sports on another. She even included a picture of a basketball player and worded the headline, "Spurs Won."
"I've always loved the news. I've always known that journalism is what I was going to do," Juarez said.
But she had never written a news story before registering for Reporting Words, the School of Journalism's introductory newswriting class.
Her inexperience flamed into anxiety when Juarez reviewed the syllabus the week before classes started. She reached out to writing instructor Diana Dawson, who founded the Writing Support Program in 2013 to help Moody College students access greater confidence in their writing skills.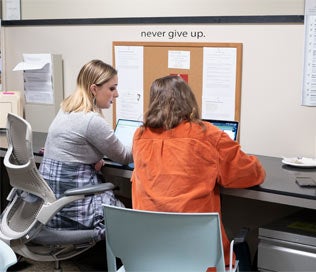 Appointments have increased 1010% 
since 2013.
"(Dawson) made a joke because the program isn't open for appointments that early in the semester," Juarez said. "She still made time for me, and we brainstormed. Then I came back when the program was actually open. For that first class, I used the program for almost every step in my writing process because it was still so new to me."
In May, Juarez graduated with a journalism degree and completed her fifth semester as a program writing coach.
"I could identify with the people who were feeling overwhelmed and not sure of themselves," Juarez said. "Technical skills are things you can learn, but the confidence is something we're all very focused on trying to grow in the students we coach."
Juarez is one of nearly 30 student coaches who have served the program since its launch. They focus on guiding their undergraduate peers from conception to polish, and the quality of their direction is evidenced in exponential growth. In the program's first year, 209 coaching appointments were scheduled, compared to 2,319 in the 2018-19 academic year.
Dawson began teaching at Moody College more than 20 years ago, and she observed students in her newswriting classes who struggled to adapt to journalistic writing expectations. Dawson advocated for methods to help all students gain the technical traction necessary to pursue their dreams.
"Even students who have been considered great writers often struggle to make the transition from rhetoric to journalism. They're essentially two different languages," Dawson said.