Blockbuster actor Glen Powell will deliver keynote address at Moody College graduation
Graduation Ceremony will take place May 5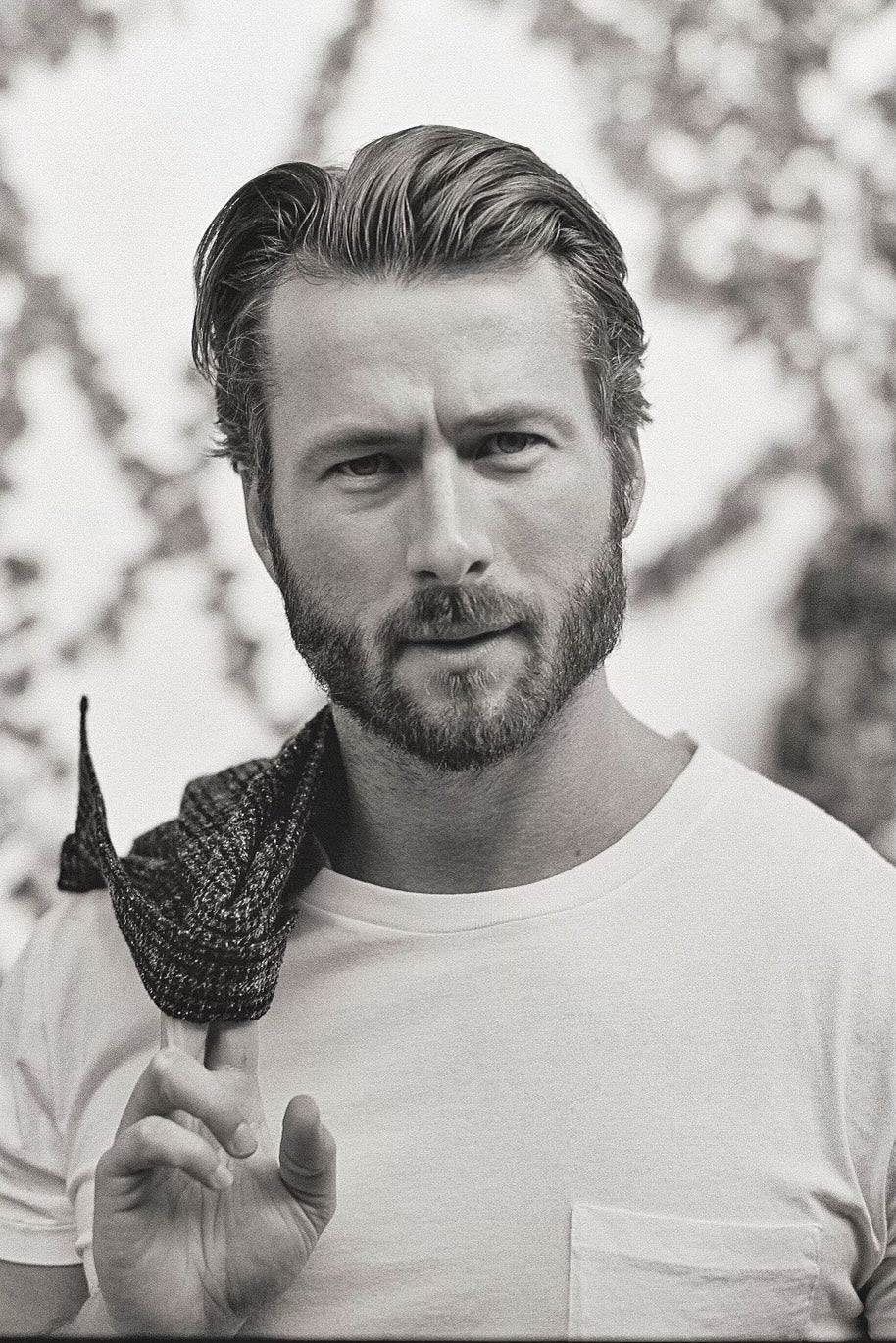 Blockbuster actor and writer Glen Powell has come a long way from his Austin hometown theater to high-flying in F-18s with Tom Cruise.
On May 5, he will share the lessons he learned along the way when he delivers the keynote address at the Moody College of Communication Graduation Ceremony.
Powell studied Radio-Television-Film at UT and is an alumnus of the UTLA program, where he spent a semester in Los Angeles. At 19, headed to Hollywood to pursue acting.
Today, he is most known for his roles in "Devotion," "Hidden Figures," and as the daring-but-cocky pilot "Hangman" in the mega blockbuster "Top Gun: Maverick."
The third he called one of his "pinch me" moments.
He got his pilot's license after all his extensive training during filming. 
"It's these moments that cause you to be really nostalgic and sentimental about all the failures that have sort of led you to this moment that have been these wonderful teaching lessons along the way," he told The Alcalde in a recent interview.
Powell went to Westwood High School and took acting classes at Austin Musical Theatre. As a kid, he attended football and basketball games at UT and learned to play the violin in the UT String Project. He eventually enrolled in the university in 2008. Powell said his decision to leave was a difficult one. He is a Longhorn at heart.
Today, Powell's Austin roots shine through his resume. RTF alum and famed filmmaker Robert Rodriguez gave him his first film role in "Spy Kids 3: Game Over," and he has filmed now three movies with Austin-based Oscar nominated director Richard Linklater, including "Everybody Wants Some!!," "Apollo 10 ½," and the soon-to-be-released "Hitman," which he co-wrote and produced.
Powell recently received CinemaCon's 2022 Star of Tomorrow award and was honored as one of Variety's 10 Actors to Watch in 2019.
Powell has made it no secret: he hopes to call Austin home again one day. As such, he has formed a close relationship with Moody College, hoping to find ways to help UT students interested in film find their way onto sets and into writers' rooms.
"I'm thrilled to welcome Glen Powell to our Graduation Ceremony to share his incredible story with our Moody College graduates," said Moody College Dean Jay Bernhardt. "His hard work, persistence and devotion to craft will inspire our graduates as they start their next chapters."
The Moody College graduation ceremony will take place at Moody Center. Graduation exercises are scheduled to begin at 1 p.m.