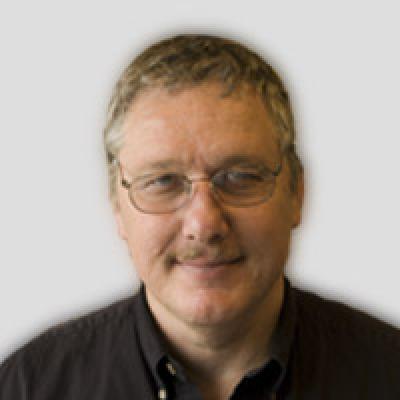 ---
School of Journalism and Media
Department of Radio-Television-Film
Email:
Phone:
Office:
DMC 3.364
Amon G. Carter Centennial Professor of Communication
Professor Joseph D. Straubhaar is the Amon G. Carter Centennial Professor of Communications in the Department of Journalism and Media Studies, and Radio-TV-Film at The University of Texas at Austin. He was the director of the College of Communication's Latino and Latin American Media Studies Program, 2012-2018, and was the Director of the Center for Brazilian Studies within the Lozano Long Institute for Latin American Studies, 2003-2006. He has taught in RTF at UT since 1998 and in Journalism since 2018. He previously taught at BYU (1994-98) and Michigan State (1983-1994). Before that, he was a U.S. Foreign Service Officer (1975-1983) in Brazil and Washington DC.
His primary teaching, research, and writing interests are in global media and cultural theory, global TV, digital media and the digital divide in the U. S. and other countries, Latin American and global television production and flow. His graduate teaching includes media theory, global media, Latin American media, and qualitative and ethnographic research methods. His undergraduate teaching covers the same range plus intro to media studies, global television, introduction to global media, Latin American television, and media and society. He does research in Brazil, other Latin American countries, Europe, Asia, and Africa, and has taken student groups to Latin America and Asia. He has done seminars abroad on media research methods, the digital divide, and global media. He is a regular visiting professor at the University of São Paulo and the State University of São Paulo-Bauru. He is on the editorial board for Communication Theory, International Journal of Communication, Journal of Broadcasting and Electronic Media, Chinese Journal of Communication, Studies in Latin American Popular Culture, Comunicación y Sociedad, Chinese Journal of Communication, and Revista INTERCOM.
He has a forthcoming co-authored book, From Telenovelas to Netflix: Transnational, Transverse Television in Latin America, on Palgrave-McMillan. His co-authored book, Television In Latin America, with John Sinclair, published by BFI/McMillan (2013). His recent co-edited book is Karin Wilkins, Joseph Straubhaar, and Shanti Kumar, editors. (2013). Global Communication: New Agendas in Communication. London: Routledge. His edited book, The Persistence of Inequity in the Technopolis: Race, Class and the Digital Divide in Austin, Texas, was published in 2011 by University of Texas Press. His book, World Television from Global to Local, was published by Sage in 2007. A revised 10th edition of his textbook with Bob LaRose, Media Now, was published by Wadsworth/Cengage. 
Global Streaming TV
Digital Inclusion in the US and Latin America
Global Social Media and Misinformation
Recent articles and book chapters include:
Stuart Davis, Joseph Straubhaar, Isabel Ferin Cunha. (2016). "The construction of a transnational Lusophone media space: A historiographic analysis," Popular Communication.
Straubhaar, J. (2015). Global, Regional, Transnational, Translocal. Media Industries, 1(3), 48-53.
Correa, T., Straubhaar, J. D., Chen, W., & *Spence, J. (2015). Brokering New Technologies: The Role of Children in Their Parents' Usage of the Internet. New Media & Society, 17(4), 483-500.
Dixon, L.J., T. Correa, J. Straubhaar, L. Covarrubias, D. Graber, J. Spence, and V. Rojas. (2014). Gendered Space: The Digital Divide between Male and Female Users in Internet Public Access Sites. Journal of Computer-Mediated Communication, published online 05/2014; DOI:10.1111/jcc4.12088
La Pastina, A. and J. Straubhaar. (2014). "Why Do I Feel I Don't Belong to the Brazil on TV?" Journal of Popular Communication."
Wenhong Chen, Kye‐Hyoung Lee, Joseph D. Straubhaar, Jeremiah Spence. (2014). Getting a second opinion: Social capital, digital inequalities, and health information repertoires. Journal of the Association for Information Science and Technology 05/2014; DOI:10.1002/asi.23130
Correa, Teresa, Straubhaar, Joseph D., Chen, Wenhong and Jeremiah Spence. (2013). Brokering new technologies: The role of children in their parents' usage of the internet.
 New Media and  Society, published online 15 October 2013.
Xu, Xuewin, Fu, Wayne and Joseph Straubhaar. (2013). National Self-sufficiency in Broadcast Television Programming: Examining the Airtime Shares of Homemade versus US-made Programs. The Journal of Broadcasting and Electronic Media.
Chen, W., Funk, M., Straubhaar, J. and Jeremiah Spence. (2013). Still Relevant? An Audience Analysis of Public and Government Access Channels. The Journal of Broadcasting and Electronic Media. 57 (3):263-281.
Straubhaar, J. (2013). Sedimented, hybrid and multiple? The new cultural geography of identities. MATRIZes, University of São Paulo, Brazil, Year 7 Vol.1.
 
Recent Recognition and Awards:
Recognition as a Fellow of the International Communication Association in June 2016 at its annual conference for contributions to research on communication for service to the organization.
Recognition for 40 years of superior service as a scholar of Brazilian media, Induction as premier member of the College of Brazilianists, INTERCOM (Brazilian Assn. for Interdisciplinary Study of Communication), Sept. 6, 2015.
 
Recent Grants:
City of Austin grant, $55,000, with Sharon Strover, to conduct digital inclusion survey in Austin, 2017.
Ford Foundation and Open Society Grant with Housing Authority of the City of Austin (HACA), $59,000, with Wenhong Chen, to evaluate a program with HACA, Google Fiber and Free Net for digital inclusion in city housing.
City of Austin grant, $50,000, with Sharon Strover and Wenhong Chen to conduct digital inclusion survey in Austin, 2014. Previous Grant to Straubhaar and Chen to conduct survey 2010.
Frontiers of Knowledge grant, $60,000, from FUNDESP (Educational Funding Authority State of São Paulo), for seminars at UNESP Bauru, University of São Paulo, and Unisinos in August 2015.