The Communications Complex that houses Moody College of Communication is comprised of four buildings in the northwest portion of the main campus on the corner of Guadalupe and Dean Keeton streets and offers numerous resources and rooms for your meetings and projects.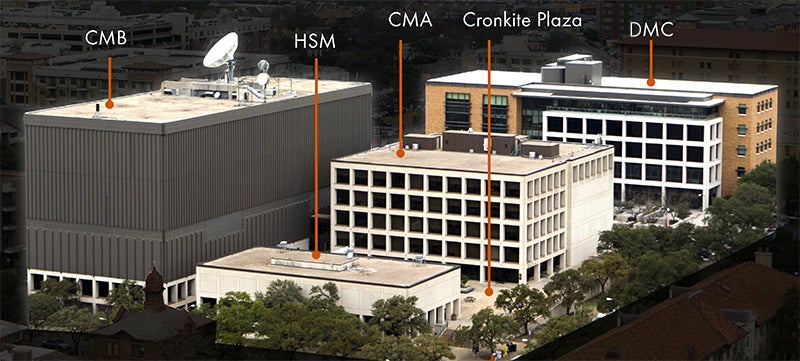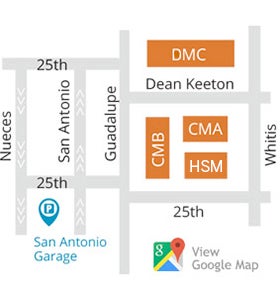 CMB Building
CMB contains more than 25,000 square-feet of studio space for film and television production work along a vertical axis that maintains a central equipment core via a freight elevator capable of hauling large scenery or equipment. CMB also houses numerous post-production editing suites and the Behavioral Sciences Laboratory.
HSM Building
HSM houses Texas Student Media, which is composed of several student-produced media properties including the Daily Texan, KVRX Student Radio and KVR-TV. The building also houses Equipment Checkout for all of Moody College.