The Moody College Family Network is an organization that provides families of Moody College students with access to college events, enhanced communication on college programs and initiatives, and a platform for mentoring and parent-to-parent networking. 

Member Benefits
Being part of the Family Network, and our Councils, brings access to: 
• Current information about Moody College programs and initiatives 
• Invitations to attend exclusive Moody College events 
• Networking opportunities to connect with other parents  
• Exposure to educational programs and seminars
• Opportunity to support college programs and student development initiatives 
Join us now and for a lifetime. 
"UT is a big school, and the Network has been an incredible way for us to stay connected to our student's journey. You will benefit from staying informed of the happenings at Moody and having access to other parents as well as the college's leadership."
– Melanie and Nick Legamaro
Membership Levels
Family Network members also engage with the college by identifying internship, mentorship and career opportunities for students and serve as college ambassadors.
Your Impact
View the latest Moody College Family Network Impact Report
Family Network Membership Gifts help to support our students across the college. Over the last five years, your gifts have significantly impacted students and enriched the Moody College experience. Because of you, we are supporting programs, endowing student scholarships, aiding students during emergencies like the COVID-19 pandemic, teaching students about philanthropy, sending students abroad, providing unique opportunities in career services and so much more.
---
Keep up with the latest Moody College events for students and parents
---
---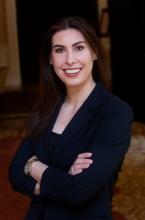 Rachel Davis Mersey
Interim Dean, Moody College of Communication
---
Helpful Links:
Family Network Facebook Page
Meet Our Faculty 
Moody College Leadership 
Moody College Advisory Council
 
Texasparents.org
University Health Services 
UT Austin Academic Calendar
---
Explore our students and community connections
Family Network Contact
Virginia Anderson,
Director of Development Initiatives

Jake Wohleb,
Assistant Director of Development
 
Mailing Address:
ATTN: Moody College Family Network
Moody College of Communication
DMC 5th floor, Stop A0900