Your gift to the Moody Emergency Fund will ensure that students at the Moody College of Communication have a resource to turn to if they find themselves facing unexpected hardships due to the pandemic. Awards from this fund are intended to provide relief to Moody students dealing with COVID-19 related emergencies.
We encourage you to reflect on what impacted you as a student and consider donating to help future Moody alumni maintain stability during this time of uncertainty.
Why I Give
Watch the alumni/donor videos about why they support the Moody College: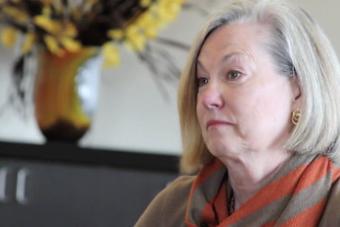 Karen Elliott House
"I give to the College of Communication, both money and time, because this place totally transformed my life."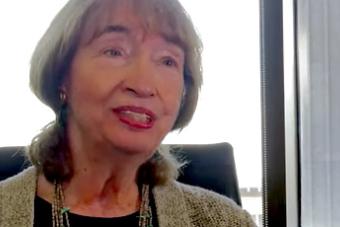 Betty Taylor Cox
Betty Taylor Cox's education in the early 1950's would be a springboard to a multifaceted career in communication.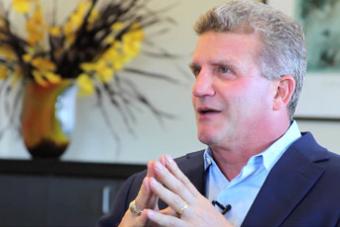 Jeff Hunt
"I believe deeply in what we do to prepare students and I want to set a good example. We have to be able to retain and recruit world class faculty. We have to be able to give our students the latest technologies..."
Giving Priorities
The Moody College of Communication relies on its many alumni and friends to maintain its stature as the largest, most diverse and finest communication program in the nation. Endowments established by friends of the Moody College are invested in perpetuity to support the four fundamental building blocks of all great educational institutions – students, faculty, programs and facilities.
Often described as "gifts that keep on giving," endowments leverage your gift across time and provide tangible, lasting benefits. The University of Texas System invests your funds, using distributions from the investment for the purpose you wish to support. A portion of the total income and capital gains is reinvested each year, enabling the endowment to continue to grow and provide a predictable, stable stream of income over time.
Student Support Endowments
Our student support endowments provide direct financial aid through scholarships to our students throughout the college. Each endowed scholarship has the ability to award funds to multiple students a semester, providing meaningful assistance and allowing those awardees to focus on their studies and achieve the excellence that makes Moody College rank higher and higher every year. 
Student support endowments exist in perpetuity. Each year a portion of the total income is reinvested so that Moody College can continue to make awards to deserving students. 
---
Annual Giving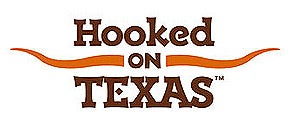 The success of the Moody College of Communication is founded on the generosity of our entire community of supporters. We are proud of our alumni and friends who dedicate their time, vision and resources to ensure excellence in communication education year after year.
With more than 40,000 alumni, even small gifts make a huge collective impact on the Moody College. The amount of your gift is less important than including your alma mater as part of your annual charitable giving. Your gifts to the Moody College of Communication are tax-deductible to the extent allowed by law.
---
Invest in Us!
By lending your name, the name of another individual, group, or business, you become a part of the strong tradition that is the Moody College of Communication at The University of Texas at Austin. Named programs offer significant support for important Moody College initiatives, including the Dean's Innovation Fund.
The College has a number of intriguing opportunities for naming buildings, outdoor structures and other physical facilities, as well as academic and major College units.
---
Gift & Estate Planning
Planned giving is a great way to benefit the Moody College of Communication. Many people only associate this type of philanthropy with wills, estates and legacies, and may assume that the benefits flow in just one direction; however, a planned gift can be extremely flexible, include many tax advantages and provide you with reliable lifetime income, while ultimately directing valuable resources to the Moody College.
---
Corporate Matching

Many employers sponsor matching gift programs and will match any charitable contributions made by their employees. Some companies even match gifts made by retirees and/or spouses. If your company is eligible, request a matching gift form from your employer and send it completed and signed with your gift. We will do the rest!
To find out if your company has a matching gift policy, please visit the University's matching gift search page.
 
---
Moody College of Communication
The University of Texas at Austin
300 West Dean Keeton Street, A0900
Austin, TX 78712
---
Call For More Information
For additional information on annual giving, please contact the Moody College's Development Office at (512) 475-9165
---
Payroll Deduction:
Are you a University of Texas employee? If so, visit the University's How to Give website.
---
Endowments & Planned Giving:
Please contact the Moody College Development Office
at (512) 232-5466.
Remember: no matter the size, your gift matters. Your generosity will ensure academic excellence and opportunity for generations to come. Thank you for supporting the Moody College of Communication!
---
What We Support:
One of the extraordinary strengths of the Moody College of Communication is our exceptional, diverse student body. But as tuition and expenses continue to rise, many of our students are graduating with crushing debt, and many are unable to take part in study-abroad and internships programs vital to a communication education. Our students need your help!
---
The Moody College of Communication boasts outstanding faculty members renowned for their teaching and scholarship, who are among the best in their respective fields and conducting leading research. Through your support, you can help us recruit, retain and reward faculty excellence.
---
Providing program support is a Moody College of Communication priority. Our diverse departments harbor many impressive programs that have the power to help us maintain our status as the largest, most comprehensive communication institution in the nation. With your help, these programs can reach their full potential.
---
Although the Moody College of Communication recently opened the new, state-of-the-art G. B. Dealey Center for New Media, much work remains to bring our other buildings into the 21st century.