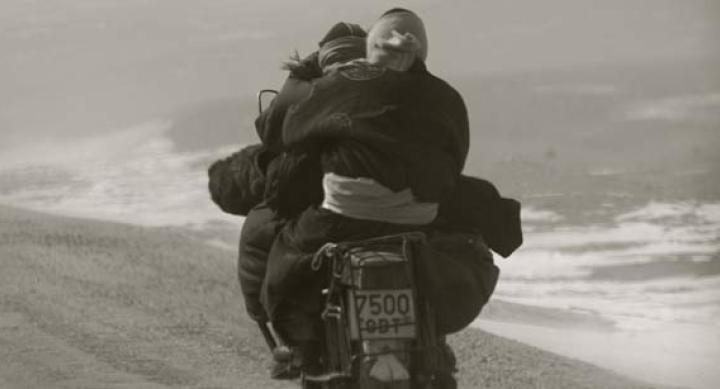 Funding and Scholarships
Financial Aid
Students may use any federal, state, or institutional aid they would normally be awarded by the Office of Financial Aid (OFA), excluding work-study, to study abroad through UT Austin. Texas Global (Education Abroad) will work with OFA to recalculate your financial aid awards based on the estimated cost for an education abroad experience.
Additionally, most private scholarships are applicable to education abroad - however, students must confirm that with the donor. Students not currently using financial aid who are interested in applying for it are encouraged to do so.
Resources
Texas Global – Get Funding
For more information about Financial Aid, scholarships, Texas Guaranteed Tuition Plan, Veteran's Benefits, Low-cost Programs, and Fundraising resources, related to Education Abroad.
Global Assist
Submit a single application for scholarships administered by Texas Global | Education Abroad.
Moody College of Communication Scholarships
Submit a single application for a wide range of scholarships, which can be applied to UT Education Abroad.
Texas Grants and Resource Center
Check out resources for individual funding support at UT's Division of Diversity and Community Engagement. You can search and identify potential scholarships, grants, and fellowships. Make an appointment with a librarian for assistance.
Other external Scholarships, Grants and Fellowships
U.S. Fulbright Grants – Student Program 
for recent UT graduates (UT juniors are encouraged to apply) and UT Master's and Doctoral candidates. You are eligible if:
you are a U.S. citizen;
you have a bachelor's degree by the beginning date of the grant;
you will not have a doctorate degree, and
you are thinking of studying, assistant-teaching English, or conducting research abroad for nine months or more.
Gilman Scholarship
Open to Pell Grant recipients, the Gilman scholarship aims to diversify the kinds of students who study abroad and the regions/countries where they go. UT students are #2 in the nation in terms of receiving the Gilman.
Fund for Education Abroad
FEA gives preference to students with demonstrated financial need, and strongly encourages students to apply who represent a group that is traditionally underrepresented in education abroad.
Graduate Students
Graduate students participating in UT education abroad programs, or conducting independent research abroad, are eligible to apply for funding through the UT Global Assist system. Once students log in with their UT EID, they will be asked to provide a program code. Students who are conducting independent research should use the following program code: 300999; students participating in a UT education abroad program can look up the program code on the UT Education Abroad search portal.
Graduate students are also encouraged to apply for fellowships available on the College of Communication Scholarship application.