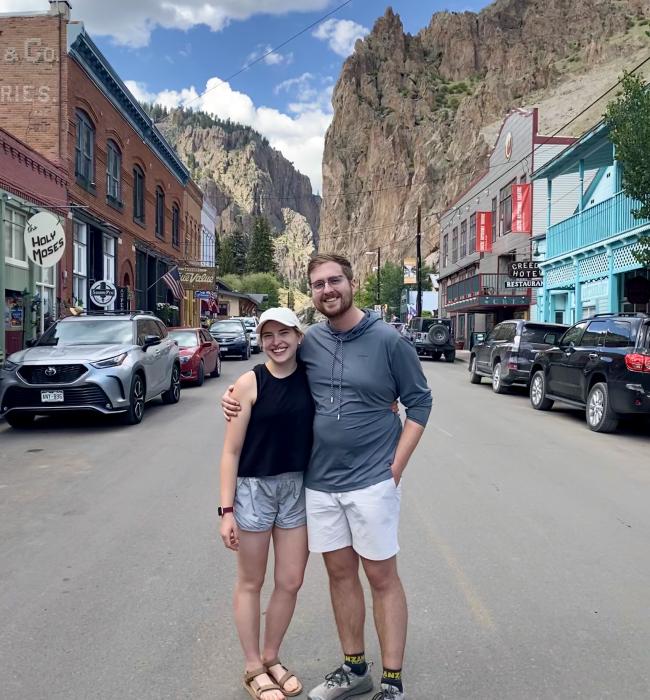 Jordan Weatherl
---
Special Education Teacher
Communication & Leadership, Department of Communication Studies
Class of 2020
How are you using the skills that you learned at#TEXASMoody in your current position?
Every single day I get up in front of students and staff to communicate, to lead classrooms, facilitate effective and efficient meetings, to organize and coordinate efforts to make sure that every single student, especially those who have the greatest barriers, are supported. One of the skills that has been helpful I learned while at Moody is the importance of clarity and conciseness in communication, which helps students everyday know what, how or why they are learning. Ethical leadership has also been really important when it comes to tough situations with students or families, choosing to focus on what is best for students and making change in the school in whatever way necessary, even when there is push-back. These skills helped me to take a leadership position my second year of teaching and affect change for my whole middle school in supporting students with learning differences.
What advice do you have for #TEXASMoody students?
I think many students are unsure how to approach post-grad life, and for good reason. During college, you have the ability to quickly and easily meet a great number of people and often have a community made for you through organizations you may be a part of. Post-grad life is almost always extremely different, as you may be moving to a new city, starting your career, figuring out who you want to be without a ton of structure. My best advice is to not be afraid to ask the tough, uncomfortable questions. Many people struggle to ask questions about spirituality, how to meet new people, how to negotiate your salary, or whatever you may have a tough time talking about due to your cultural context or just not being sure how to bring it up. Find someone you trust, who is wise and knowledgeable, and ask the really tough and uncomfortable questions because that is where real growth is most often found.
What do you miss most about #TEXASMoody?
When you get into your career, so much of what you need to know for your job you learn while on the job. However, unless you are in a field of research, learning can stop a few months into your job. I really miss getting to learn new theories, ideas, getting to be at a top tier research university, and being surrounded by people both in and out of my field of study where I truly felt like I could curb my curiosity on daily basis.
My best advice is to not be afraid to ask the tough, uncomfortable questions.
What was your first job out of college?
I am actually still working my first position out of college as a special education teacher in Denver for a middle school. I chose to do Teach For America straight out of college because I knew that I wanted to have an impact and work to make sure all people have equitable access to education. I had no clue that I was going to be a teacher because I was so often frustrated with my educational experiences growing up, but that was one big reason in the end why I decided to go into education -students should be supported to be their best selves in and out of the classroom. Teaching is by far one of the hardest professions around and I am grateful every day that I get to come to a school to do some of the most difficult, complex and important work that I can do. 
What classes or professors helped the most?
The classes that helped me the most were the ones whereI had the closest connections to the professors. Dr. Mimi Drumwright always had incredible content and consistently led compelling discussions with a really diverse group of students in our seminar course. Joe Cutbirth did a great job at trying to push my thinking in my Fake News course and making me practice my research skills in a useful way. Dr. John Daly did a fantastic job at communicating really complex ideas and theories in an understandable manner that felt practical in Interpersonal Communication.