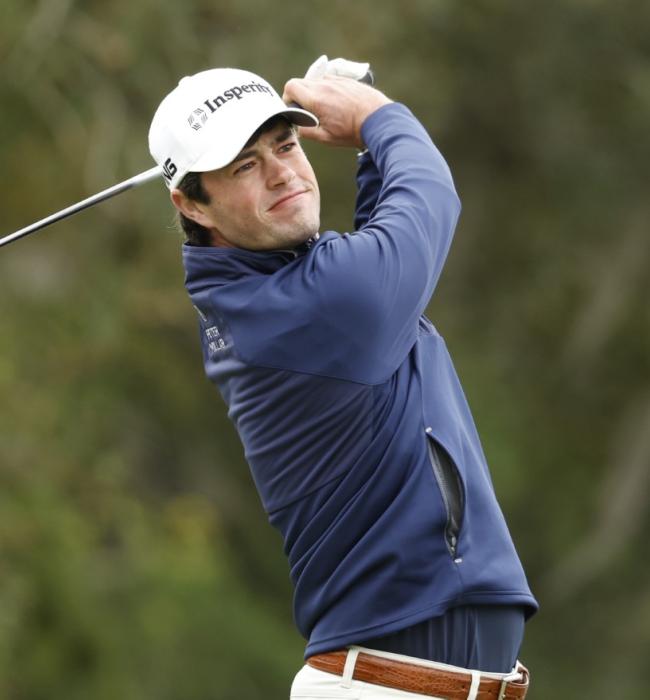 Cole Hammer
---
Professional golfer
Communication Studies
Class of 2022
How are you using the skills you learned at Moody as a professional golf player? 
As a golfer, I am essentially the CEO of my own business, so I have used my degree to grow it from the ground up. My knowledge of communication within an organization has seriously helped me in the creation of my team which helps me on the day to day basis with logistics and all things pertaining to my busy schedule. Communication is paramount because if we're not on the same page, it is hard to play good golf while worrying about off the course issues.  
Do you use any of the skills in your own promotion on social media or speaking to the press? 
Yes, I have done and will continue to use both. It's clear that social media is a way to grow your brand, and growing my brand is an essential aspect of my profession. A lot of time with my team is spent in regards to social media and creating the best product to have the most outreach. Moody gave me the foundation behind the ins and outs of social media and it's amazing how useful it has been since I've graduated. Press conferences and interviews are inherent in the profession as well. Moody gave me the ability to choose which points to emphasize and the best ways to engage an audience.  
Do you have any plans beyond golf using your comm studies skills? 
I hope to someday create a foundation to benefit others by using my degree to lay the framework.  
Push hard to break boundaries, pursue your dreams, and never say never. 
Why are you passionate about golf? 
I grew up playing the game, and I fell in love with it at an early age. It's a game that requires patience and determination because success ebbs and flows. In my mind, it's an endeavor that can't truly be mastered but it's fun to try! 
Were you involved in student orgs on campus? 
Silver Spurs 
What advice do you have for #TEXASMoody students? 
Ask as many questions as possible. The professors are so knowledgeable and the degree will be extremely useful in any profession that you choose. Push hard to break boundaries, pursue your dreams, and never say never.  
What do you miss most about Moody College? 
I miss the camaraderie between students as well as teachers. There was always an open line of communication among everyone. The teamwork was unmatched! 
What classes/professors helped the most? 
Joe Cutbirth, Jeffrey Treem, Katie Bradford 
IG/Twitter handle/LinkedIn: cole_hammer, cole_hammer6765