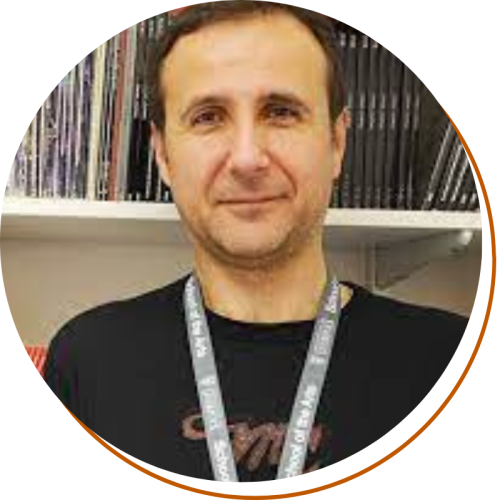 Reader in Film and Media Industries, University of Liverpool

Director, Centre for Converged Screen Media and Entertainment
Yannis Tzioumakis is Reader in Film and Media Industries in the Department of Communication and Media, School of the Arts. He teaches courses on American independent cinema and on the political economy of global entertainment with particular emphasis on Hollywood cinema.
His publications include 5 monographs, all focusing on aspects of American independent cinema, 6 co-edited collections that range from examining Greek cinema to American independent cinema, to political filmmaking, to the Hollywood Renaissance. to the film Dirty Dancing and its place in popular culture and the 100-year history of United Artists. These books have been published with leading publishers, including: Routledge, Edinburgh University Press, Wayne State University Press, Bloomsbury Academic and the University of Chicago Press.

Yannis' work has also appeared in a number of key journals, including: Screen, Velvet Light Trap, Film History, Studies in Documentary Film, The New Review of Film and Television Studies, the International Journal of Media and Cultural Politics and the French Revue Française d'Etudes Américaines. His work has also appeared in numerous edited collections focusing on filmmakers such as John Sayles, David Mamet, Steven Soderbergh, Edgar G. Ulmer, Joseph H. Lewis, Jacques Tourneur, Spike Jonze and John Hughes and in topics ranging from Hollywood and media convergence to the ways in which independent film travels outside the US.
Yannis is on the editorial and advisory boards of several journals (Media Industries, Journal of Greek Media and Culture, Transnational Cinemas) and book series (ReFocus), while between 2010 and 2019 he was co-organiser and co-host of the Liverpool Film Seminar, which hosted over 70 scholar disseminating research in the field of film studies. His current projects include: co-authoring Rock Around the Clock as part of his Cinema and Youth Cultures series, and preparing a bid for a large-scale project on Hollywood studios' activities in Greece as producers.