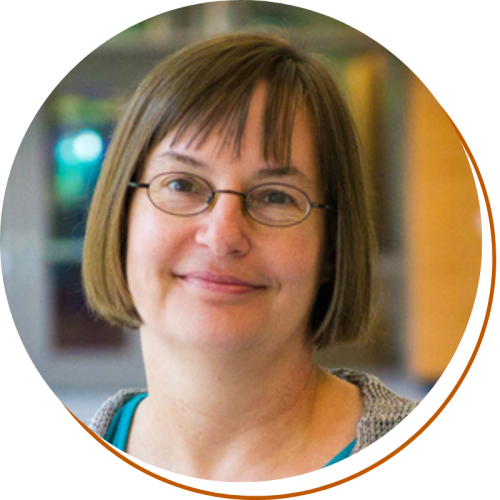 Faculty Affiliate, CEMI

Professor, Radio-Television-Film
Dr. Fuller-Seeley's research specialization focuses on American film, radio and television history and audience reception studies. Before joining UT in 2013, Fuller-Seeley taught at Georgia State University in Atlanta and Virginia Commonwealth University in Richmond. She received a BA in History from Agnes Scott College in 1982 and an MA and PhD in American History from the Johns Hopkins University in 1993.
Fuller-Seeley's latest book, Jack Benny and the Golden Age of American Radio Comedy, published by University of California Press in 2017, is an examination of the career of entertainer Jack Benny in the context of rapidly changing media industry and cultural norms in the 1930s, 1940s and early 1950s. She received a National Endowment for the Humanities Fellowship for University Teachers in 2013 to support the project.
She is also the author of At the Picture Show: Small Town Audiences and the Creation of Movie Fan Culture (Smithsonian 1996/University Press of Virginia 2001), an examination of how film exhibition and moviegoing culture spread across the U.S. in the early silent film era. She is co-author (with Garth Jowett and Ian Jarvie) of Children and the Movies: Media Influence and the Payne Fund Controversy (Cambridge, 1996), a study of the first large-scale academic study of media influence on children in the 1930s. She edited Hollywood in the Neighborhood: Historical Case Studies of Local Moviegoing (University of California 2008). She has written Celebrate Richmond Theater (Dietz Press, 2001), a history of 200 years of stage presentation and film exhibition in Virginia's capital city. One Thousand Nights at the Movies: An Illustrated History of Motion Pictures 1895-1915 (co-authored with Q. David Bowers) (Whitman, 2013), is a richly-illustrated history of the origins of film production and exhibition in the U.S. 
Fuller-Seeley has published book chapters in numerous anthologies on topics such as film stars Shirley Temple, and Rin Tin Tin, Dish Night giveaways in Depression-era movie theaters, early TV audiences, film exhibition and moviegoing history. She is featured in the 2017 motion picture history documentary "Saving Brinton" (Northland Films). She has been a consultant on PBS documentaries on actress Mary Pickford, and comedian Bob Hope, and for other moviegoing history documentaries and museum exhibits. She is currently working on scholarly projects about silent film directors/actors Francis Ford and Grace Cunard, Jack Benny's television program, and early traveling film exhibition in the Midwest and Northeast.