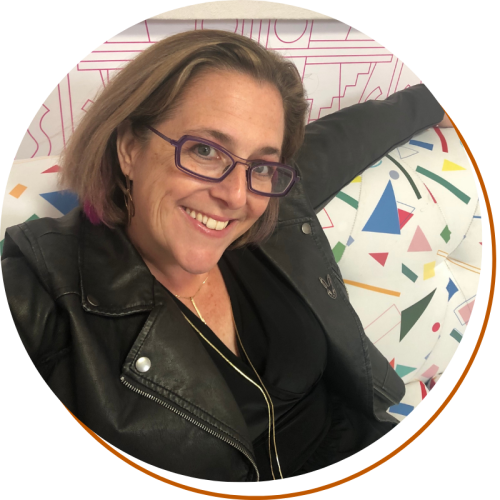 Faculty Affiliate, CEMI

Founding Director, Texas Immersive Institute

Professor of Practice, Advertising & PR
Erin Reilly is a creator, educator and strategist with 20 years of experience inventing new approaches, products, services, and experiences about storytelling, engagement, and learning through immersive technology. Erin is Past Board President of NAMLE (National Association for Media Literacy Education), and is ex-officio of the Executive Committee of the Academy of Television Arts & Sciences Interactive Media Peer Group, as well as serves on advisory boards, such as SXSW Pitch Competition, Disney Junior Education and PBS children's programming, Hero Elementary and Emmy-award winning Sci Girls.
As an educator, Erin currently is Professor of Practice and Founding Director of Texas Immersive Institute, the interactive and immersive media hub at the University of Texas at Austin focused on research, projects, and learning the future of interactive and immersive media. In her role, she guides faculty and students in imagining where innovation meets entrepreneurship and builds university-wide initiatives, fostering relationships with other academic institutions and industry partners. Her most recent extension is working with UT Austin's OnRamps to develop a Short-form Video course. She has authored both academic and industry publications including Immersive in a University Setting white paper for the University of Texas at Austin, Headspace VR on Medium, Fan Favorites in Strategy + Business, T is for Transmedia: Learning through Transmedia Play, and co-author of the book, Reading in a Participatory Culture.
As a creator, Erin creatively builds connected, immersive experiences.  Current projects in development include Eyes on the Sky, a transmedia storyworld.
Her personal creative projects include CARPE´ Games, a new Augmented Reality and SMART Kit game and Winklebeans, a sensor-based toy that connects to a data-driven story world.  She is known for her social entrepreneurship activities in founding  Zoey's Room, one of the first social media programs connected to a licensed afterschool program for young girls. 
As a strategist, Erin consults with private and public companies in the areas of audience engagement, creative strategy, and transmedia storytelling. She has been a frequent guest lecturer worldwide at universities as well as industry conferences such as SXSW, Sandbox Summit, and Nintendo Marketing Summit. Currently, she's a strategic consultant to Infinity Festival.
Erin was a founding member of the University of Southern California's Annenberg Innovation Lab holding the positions of Managing Creative Director and Research Fellow from 2010-2018. Before that, she was Research Director for Project New Media Literacies at MIT and also has conducted classes as a Visiting Lecturer at MIT's Comparative Media Studies and Harvard University's Project Zero Summer Institute.  She is a graduate of Emerson College and has her Master of Fine Arts degree from Maine Media Workshops + College.