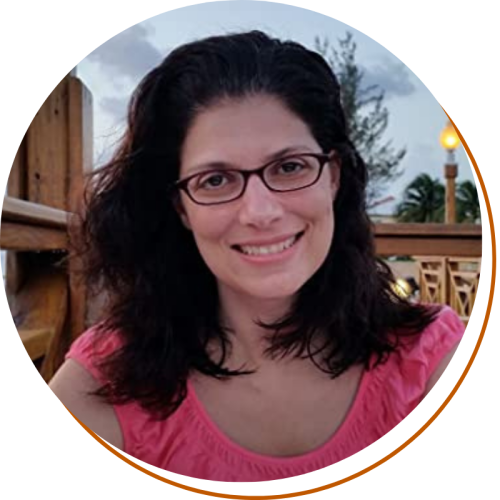 Director, CEMI

Professor, Radio-Television-Film
Alisa Perren is a professor in the Department of Radio-TV-Film and Co-Director of the Center for Entertainment and Media Industries at The University of Texas at Austin. Her research and teaching interests include media industry studies, television studies, and US film and television history. 
Dr. Perren is co-editor of Media Industries: History, Theory, and Method (2009), author of Indie, Inc.: Miramax and the Transformation of Hollywood in the 1990s (2012), and co-author of The American Comic Book Industry and Hollywood (2021, with Gregory Steirer). Her work has appeared in a range of publications, including Film Quarterly, Journal of Film and Video, Journal of Popular Film & Television, Television & New Media, Cinema Journal, and The Routledge Companion to Media Industries.
Perren co-founded and previously served as co-managing editor for the online, peer-reviewed, open-access journal, Media Industries, from 2012 to 2017. She continues to be a member of the Media Industries editorial collective. In addition, from 2010 to 2013, she was Coordinating Editor for In Media Res, an online project experimenting with collaborative, multi-modal forms of scholarship. Presently, she is the organizer of Media Industry Conversations, a speaker series through which industry professionals discuss today's evolving media landscape. She has also served as a media industry consultant and speaker on topics such as changing work conditions and shifts in streaming distribution practices. 
————————————————————————————————
In fall 2022, we sat down with Dr. Alisa Perren to discuss her work as Co-Director of the Center for Entertainment and Media Industries: 
Q: What are your research and teaching interests and how does that motivate your and Dr. Chen's vision for CEMI?
A: Throughout my career, I've been invested in exploring how the media industries work and helping demystify those processes for students. My own research has focused on changing production and distribution practices in Hollywood as well as the evolving nature of media work. I've also conducted a wide range of industry interviews to help educate as well as advocate for greater equity within the media industries. Given my scholarly background, our work at CEMI was the logical next step, guided as it is by the tripartite goals of access, location, and convergence. Much of what we do with CEMI is oriented toward providing students with access—to industry professionals, to professional development activities, to internship and employment opportunities, and much more. 
Both my research and teaching are focused on understanding historical patterns—what has changed in the industry, why it has changed—and using such knowledge to inform how we think about the business today. I also work to forge connections between industry and the academy both in the class and in my writing; CEMI helps us make more such connections. Such a background has enabled me to serve as an expert witness on behalf of the Writer's Guild of America, where I addressed how the showrunner figure emerged and how that position has functioned first and foremost as a writing position. I also recently was a keynote speaker on the state of streaming for CTAM Think, a semi-annual event organized by the media, entertainment, and technology marketing organization CTAM. I often say that one of my goals is to help translate the language of the industry to the academy—and vice versa. CEMI is another way to facilitate just such a process!    
Q: What are some of the specific ways CEMI works to help students build their careers in the Media Industries?
A: One of my favorite programs within CEMI is the Media Industry Conversations series because it exposes students to the breadth of what "Hollywood" is beyond just on-set production. Every week in the fall semester, we bring in speakers with varied backgrounds and positions in the media industries to speak to their own career paths, what cities they feel have the best job opportunities within their sector, and how they deal with ongoing changes in the industry. These conversations demonstrate for students how their RTF major or minor—and UT Austin degree— provides them with the knowledge and skills to succeed. Additionally, I strive for this series to break down the image of the U.S. media industry as something that is far away, complex, and unattainable to the average student. There's nothing better than seeing a student learn about different career paths—from producer to talent representative to corporate strategy executive—and better understand what steps they might take to pursue such opportunities! And, at the end of the day, I think talking to real people about their career goals and the challenges they faced along the way expands students' horizons and helps it all seem a bit more achievable.
Q: Are students then able to build on the connections they make in class and with speakers?
A: Sometimes they do—I certainly encourage them to take advantage of any opportunities that emerge from guest speakers! More broadly, I see this as one way that CEMI is empowering students—helping them get the hang of networking, learning where and how to look for opportunities, and understanding how to make sure that they're getting value from their internships. I also believe that these types of small differences can have a huge impact down the line—when we start giving some guidance to those who have historically been excluded from the industry, either implicitly or explicitly, we can change who is in the executives suites or behind the camera over time. For example, recently I had a first-generation student get in touch with me to tell me how my Business of Hollywood class opened his eyes to what industry careers he might pursue. He told me he had just started a position as an assistant at a media company in New York—a job he never would have considered before he took my class! 
Q: Have you ever had other students who were involved in CEMI or in one of your classes get back in touch about their career in media?
A: Yes, and actually one of the first MIC sessions of each school year is made up of former students with whom I have kept in touch. I usually bring in four or five recent graduates who do different types of work and are based in Austin, LA, New York, and Atlanta. They talk about their trajectories thus far, what they learned from the class (and at UT more generally) that's useful to them in their careers now, and what their careers look like now. It's a great way for current students to see that what we talk about at CEMI isn't just theoretical—they can apply what they learn here directly to their everyday lives and career goals.