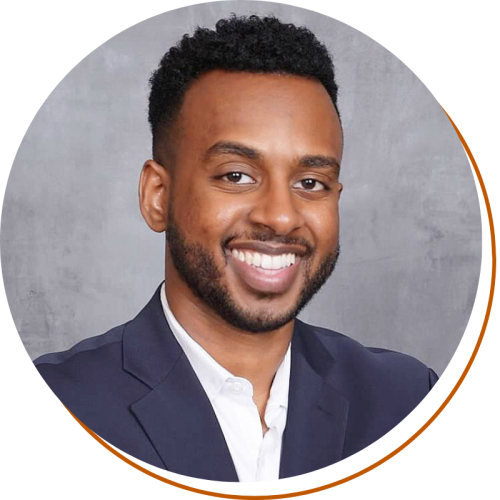 Graduate Affiliate, CEMI

MBA Student, McCombs School of Business
Caleb is an MBA candidate at the McCombs School of Business at UT Austin focusing on Strategy, Brand Management and Marketing. Prior to McCombs, he received his undergraduate degree in Supply Chain Management and a minor in Communications and Media Studies from Texas A&M University. After graduating, he worked in various supply chain roles across multiple industries focusing on creating tools to streamline processes for customers and internal stakeholders.
Outside of work, he worked on several entrepreneurial ventures and passion projects in the media space. He co-founded a networking and media entity to connect African Diaspora, called BunaTime, and was able to market and grow the social media presence to over 100k followers in one year across all platforms. He also started a music label to release and produce music for myself and other artists. Amazingly, the music created has garnered millions of views on YouTube and other music platforms, played on multiple television programs around the world (including MTV, Mnet [South Korea], and CityTV [Canada]), and has allowed him to perform several shows and festivals from SXSW here in Austin to Tokyo. His early success in the music industry has also given him the opportunity of being a Voting Member for the Recording Academy (Grammy Awards), his childhood dream.