What can be learned when you are not in a hurry?
The ordinary takes on extraordinary power
Slow journalism is grounded in the belief that everyone has a story, but too often those stories get stuck within the details of a hidden life.
"By giving our attention now to the kind of people we tend to overlook — the nurse practitioner, the small business owner, the pharmacy worker, the grocery store cashier, the delivery driver, the mail lady, the tailor who's sewing face masks to survive, the single mom on furlough with three kids to homeschool — slow journalism underscores the value of every human life, no matter how 'ordinary' it may appear on the surface," said Don Belt, a former editor and writer at National Geographic.
Belt visited Moody College in early March to conduct a slow journalism workshop for faculty and students. The timing of his visit now feels eerily serendipitous, as people are confined to homes, concerned with health and safety and immersed in the same story.
"This pandemic touches every single one of us," Belt says, and that urges us toward a "state of unhurried alertness, of the mind and body, combined with patience, close observation, and a willingness to engage, in-depth, with friends, family members and neighbors in face masks and dishwashing gloves out walking their dogs.
"It's amazing what you can learn when you're not in a hurry."
Taking a global and human perspective are key elements in Belt's approach to storytelling. Forming a plan and conducting initial research are important preparation steps before going out into the field. Belt makes a conscious effort to be innocent and curious when he arrives to a new place and absorb as much as possible to get a sense of what is going on beneath the surface.
"The ordinary can take on an extraordinary power within your reportage," Belt said.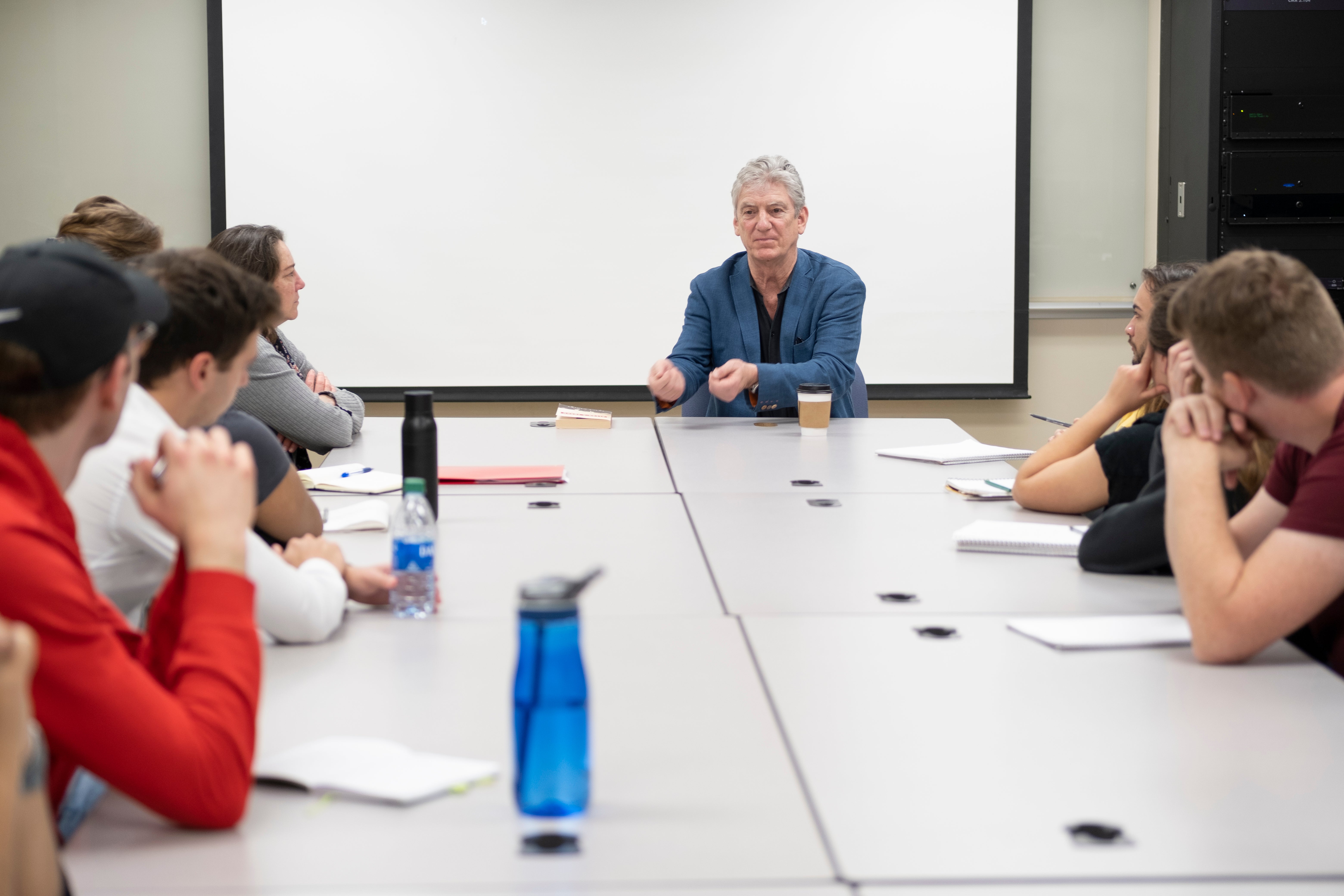 Belt's workshop examined the reporting of Pulitzer Prize-winner Paul Salopek and his Out of Eden Walk project. Salopek retraced the pathways of early human migration and detailed in his writing the inflection points in human history
"Moments of true peril brought on by disease, famine, war, climate — which tested our courage, our intelligence and our capacity, as a species, for pulling together in order to survive," Belt said.
These principles uniquely apply to the current climate and can be especially helpful to young journalists working a global story on a local level.
"COVID-19 is a public health story, but it's also a human story of great depth and scope — how people cope and act in a time of crisis. Slowing down to gauge people's reactions, and your own, and to observe the world around you, can be infinitely helpful," said journalism professor Tracy Dahlby. "I've encouraged my students to report using their personal observations as the binding agent. By focusing on the human core of the story, in an up-close and personal way, we can see the larger issues and events through what's happening right in front of our eyes."
Saba Rahimian, who is taking Dahlby's long-form feature writing class, said the notion of slow journalism allows reporters to be "challenged by the world."
"Now could be another one of those moments, and journalists — going slow, going deep — are being called to chronicle this dangerous chapter of human history," Belt said.