Telemedicine technology changes lives for the hearing impaired

Amanda Zappler was a kindergarten teacher when she noticed problems with her 18-month-old daughter's hearing. After experiencing hardship convincing health practitioners to properly diagnose her child, Zappler said the dissatisfaction and helplessness that kept her child isolated during this time inspired her to change careers.
"I can relate to the frustration. Communication is so essential to every area of life."
"I can relate to the frustration," said Zappler, now an audiologist and lecturer in the Department of Communication Sciences and Disorders who has practiced audiology for almost two decades. "Communication is so essential to every area of life."
Today, Zappler strives to be a part of facilitating early identification and access to hearing health care.
Zappler and Craig Champlin, professor in the Department of Communication Sciences and Disorders, along with doctor of audiology students from UT Austin, are working with the UT Health Science Center at San Antonio (UTHSC) to train advanced nursing students how to conduct remote audiology tests, help evaluate results and fit hearing aids to patients.
Now in deep into year three of the five-year, $4 million study, more than 200 of 300 patients have received care. So far, data suggest that the program is a cost-effective care delivery model that trains students for the in-demand fields of audiology and nursing and increases the quality of life of patients.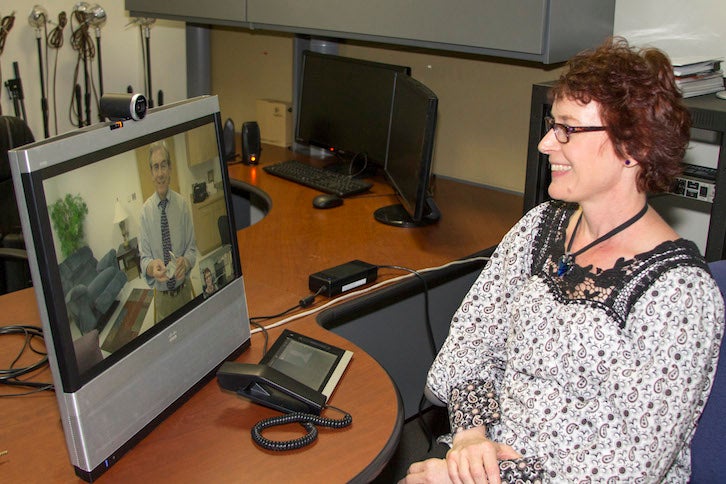 Champlin and Zappler oversee the project from UT Austin with help from Robert Novak, director of the Center of Excellence in Communication Sciences and Disorders and Adelita Cantu, assistant professor of Family and Community Health Systems, both at UTHSC.
In collaboration with graduate students in audiology from UT Austin, advanced nursing students from UTHSC are directed on how to facilitate hearing aid fitting protocols through video uplink training sessions. Once patients undergo hearing evaluations in San Antonio—which are typically done by community hospitals and clinics—results are emailed or related via video conference to Champlin and Zappler's team in Austin.
Based on the findings, the team in Austin is able to recommend hearing aids specific to the needs of the individual patient and explain evaluations via video uplink. Once hearing aids are ordered and an appointment is made with a patient, the team in San Antonio fits, tests and calibrates hearing aids under guidance from the team in Austin.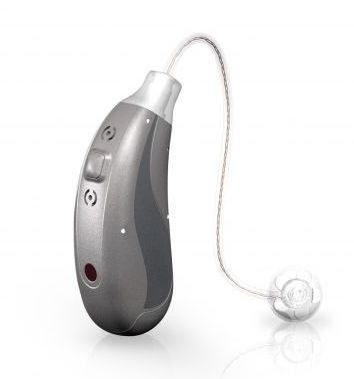 The research is funded through the Central Medicaid System, Texas Teaching Stars, and Texas Healthcare Transformation and Quality Improvement Program. Patients recruited for the study have a high-risk for hearing problems, low income and little potential for government assistance.
Satisfaction surveys have indicated that after receiving medically prescribed hearing aids, patients feel closer to family and friends, build stronger connections with the community and are able to advance their careers.
"What we do is really rewarding," said Zappler. "Patients have told me they used to have the television on at full volume and could barely hear it or had very little connection to the real world. Now they're actively involved in their lives—planning vacations, joining social groups, attending graduations."
Since medical records are highly protected and contain large files, securing a safe, high-speed broadband connection through the video conferencing units at both sites is a concern and challenge. Working closely with technology support staff in Austin and San Antonio, teams are able to ensure that high-resolution, color images of medical documents are secure. Robust connections also enable medical professionals to interact with patients online, showing them how to adjust hearing aids and maintain them properly.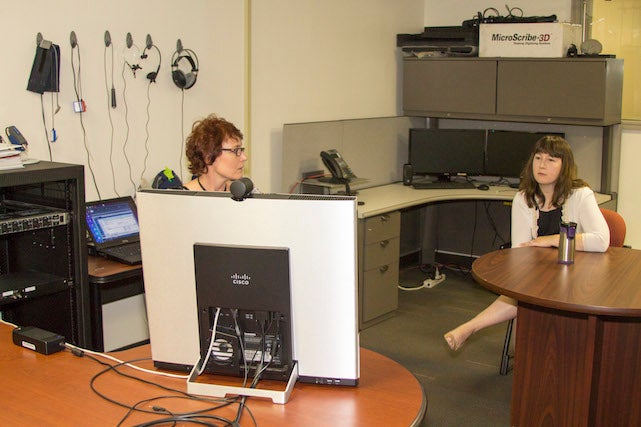 "It would be very difficult to explain these things without the benefit of high-quality video," said Champlin. "As we continue to advance our understanding of an individual's physical and psychological characteristics, it is of paramount importance to keep this potentially identifying information secure."
As a result, Champlin said the uplink video technology provides opportunities for students to learn valuable skills, receive course credit, further valuable research and extend the reach of telemedicine in the Moody College.
"It opens up possibilities for cost-effective treatment through a number of ways," said Champlin.