Researcher receives NSF grant to examine preschoolers' attitudes and continued success in sciences

Researcher receives NSF grant to examine preschoolers' attitudes and continued success in sciencesChildren's attitudes, knowledge and comprehension of science in preschool often provide the foundation for their future participation and success in the critical fields of science, technology, engineering and mathematics (STEM).
This is according to Amy Booth, professor in the Department of Communication Sciences and Disorders and the Department of Psychology, who will test these assertions with a new $1.69 million grant from the National Science Foundation titled, "Exploring the consequences of individual differences in preschoolers' causal stance."
"We know the U.S. is not competing with other countries in the output of STEM graduates and that has implications on our leadership positions in the world and in health education and outcomes," said Booth. "Young children have a strong desire to understand how the world around them works, and have learned a wide variety of scientific concepts by the time they are in preschool. However, not all children are equally eager to learn, and many children become less enthusiastic about science as they progress through school."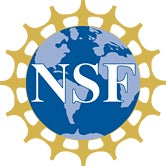 Along with Catherine Haden, professor in the Department of Psychology at Loyola University Chicago, Booth will address two main goals in their five-year longitudinal project. The first goal is to research the degree to which individual children seek out information about the causal powers and properties of unfamiliar animals and objects —known as their "causal stance"— as it relates to children's subsequent interests and success in science.
This will test whether children's patterns of causally oriented inquiry and exploration at 3 years of age are predictive of their scientific literacy and interest through first grade.  Tests and surveys will be used to assess children's enthusiasm about engaging in a variety of science-related activities, as well as their ability to recognize scientific tools such as microscopes and understanding processes fundamental to the scientific method.
The second goal is to test whether the degree to which parents discuss and highlight causal information relates to the strength of their child's causal stance. Parent-child interactions will be observed both in the laboratory on campus as well as at The Thinkery children's museum in Austin where exhibits illustrate the causal properties of lights, gears, electronics and liquids.
Booth said the study is budgeted to examine about 150 children. The research team is currently developing experimental materials, protocols and initiating recruitment efforts. Data collection will begin June 2016.
"These investigations will inform discussions regarding the role of early experience in shaping scientific literacy," said Booth. "It can also help inform when and in what ways we might optimize children's engagement and success in science."